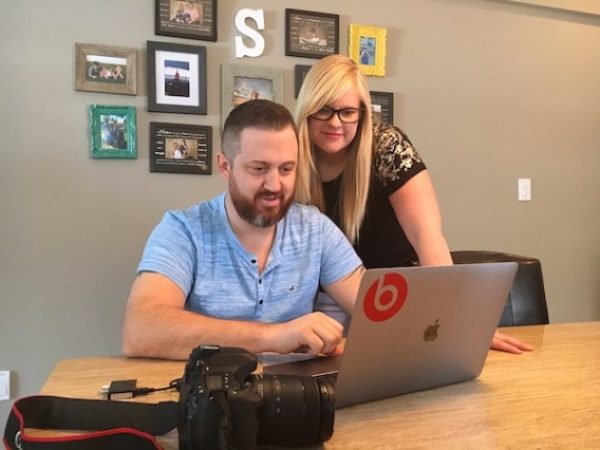 By Michelle Bailey (@MichelleBailey1)

March 31, 2018
On July 7, 2017, Lorraine Nickel filed her final story with Global Winnipeg. It was about vehicle thefts from a local car dealership.
At the end of that summer day, the 34-year-old said her heartfelt goodbyes to colleagues at a local news outlet where she spent 10 of her 14 years in journalism, a profession Nickel adored.
But the thrill of covering high-profile court cases and chasing down the news of the day was no match for spending more time with her four-year-old son, Cruz, and two-year-old daughter, Eden.
Leaving her young family behind was something she just didn't want to do anymore after returning to work following her second maternity leave.
"I went back and I just couldn't even make it to the six-month point," she said. "I knew that I had to put in at least that much time without having to pay anything back to the government for my mat leave, but the thought of my two kids being in daycare all summer and going forward just didn't sit well with me."
With the support of Nickel's husband of six years, 37-year-old Greg Stuart, they figured out a game plan as to how they would make her not going to work anymore… work.
"He (Greg) looked at me one day and asked if I would want to stay home? I can't do that, I thought. I'm a working mom!"
"And then he pointed out he was able to do his job as an operations manager with a wireless company from home, so why couldn't I find something to do from home too?"
Read the rest of the story with Photos HERE