'I hit the guardrail': CTV Anchor/Host involved in truck rollover
The highway was closed for several hours after two vehicles lost control and crashed into a cube van, which then rolled onto its side.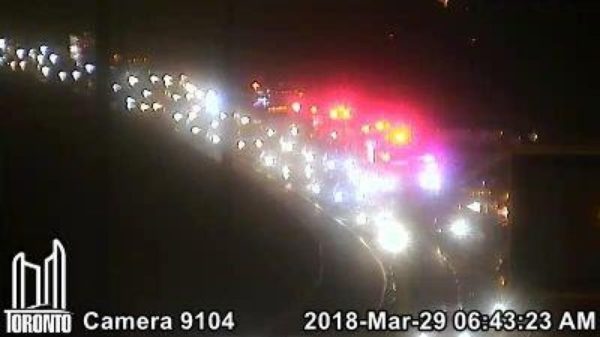 Veteran CTV broadcaster Lloyd Robertson was one of the drivers involved in a crash on the Don Valley Parkway between two cars and a cube van early Thursday morning.
The special correspondent and former CTV news anchor and host of W5 intended to drop by CP24's studio to say goodbye to CP24 Breakfast host Steve Anthony, who is leaving the show. Instead, at around 6:30 a.m., a vehicle smashed into the rear-left corner of his SUV.
"She (the driver) sent me into a spin, and I hit the guardrail, and then spun back into the main traffic flow, clipping a truck which was in front of me, and then coming to a stop — sort of straddling the right lane and the middle lane," Robertson told the Star.
Const. Clint Stibbe previously said a vehicle lost control and crashed into a second vehicle — the one Robertson was driving — which then hit a cube van and caused it to roll onto its side and hit a Jersey barrier.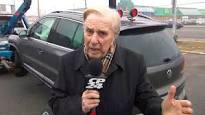 After coming to a stop, Robertson said he popped the door open and stepped out of his SUV. Aside from his damaged fender, the front end of his vehicle had been demolished from ramming into the median.
"And I realized — well, here I am. I'm up! I'm out!" Robertson said.
READ THE REST OF THE STORY  HERE