.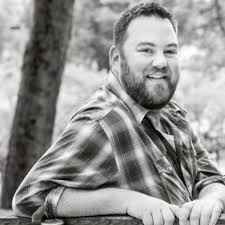 Former 94.1 KMPS Seattle morning host Seth Hughes (pictured) is joining Hubbard Radio's "Country 98.9" KNUC for middays.
Hughes co-hosted mornings at KMPS until its flip to AC last December. He previously hosted afternoons at KMPS and was APD/Afternoon host at Entercom's "100.7 The Wolf" KKWF following its launch in 2006. He also spent 16 years in programming and production in Vermont before coming to Seattle.
Hubbard Radio Seattle announces their new Midday personality, Seth Hughes, at Country 98.9 (KNUC).

Hughes said, "For as long as I can remember it was a dream of mine to play country music on the radio in Seattle. 12 years ago, I travelled across the country to make that dream and so many others come true. Thanks to Lisa Adams, Marc Kaye and Greg Strassell for helping me keep the dream alive. To start a new job with a company as respected as Hubbard and NOT have to even smell the inside of a Uhaul trailer is truly a blessing. I'm so excited to start the Country 98.9 chapter of my life."

"How cool is it that I get to work with one of the premier country talents in the nation! Seth is going to own Middays in Seattle! I'm looking forward to his experience and creativity as our country family grows!" Says Lisa Adams, Program Director of KNUC.

Seth most recently spent time in the Afternoon and Morning Drive slots at the former 94.1 KMPS. Prior to that, he helped launch KKWF in 2006 where he was the APD and afternoon drive host after moving to the Pacific Northwest from Vermont where he held positions in the programming and production fields for 16 years.