Trump Picks CNBC's Larry Kudlow As Top Economic Adviser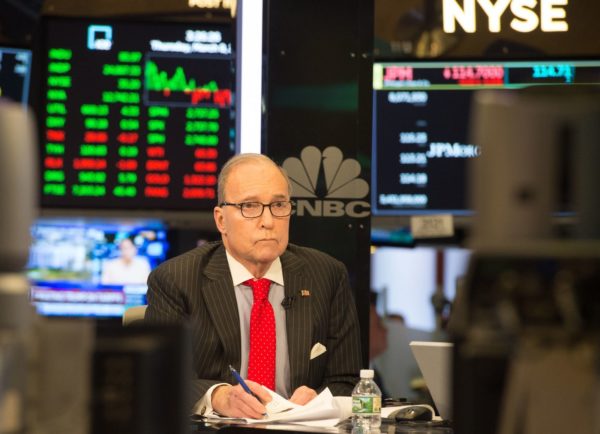 President Trump has picked economist and CNBC commentator Larry Kudlow as director of the White House National Economic Council, and Kudlow has accepted the post, the White House said Wednesday.
Kudlow, 70, will replace Gary Cohn, who stepped down after losing a battle against imposing tariffs on steel and aluminum imports.
"Larry Kudlow was offered, and accepted, the position of Assistant to the President for Economic Policy and Director of the National Economic Council," White House press secretary Sarah Sanders said. "We will work to have an orderly transition and will keep everyone posted on the timing of him officially assuming the role."
A longtime free-markets conservative who worked on Wall Street, Kudlow supports most traditional Republican fiscal policies, which may quiet concerns among congressional Republicans and investors that the president will surround himself with trade protectionists.
Kudlow has known Trump for years and advised him on policy matters during the 2016 campaign. He largely supports the president's agenda and has been a big advocate of his tax cuts.
READ THE REST OF THE STORY  HERE  AT THE NPR NEWS WEBSITE