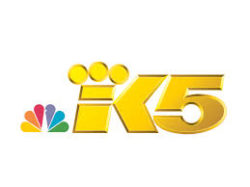 As Gord Lansdell reports on his Northwest Broadcasters 'Recent News' page, KING 5 Seattle was one of the top NBC affiliates in the U.S. with February deliveries from the 52nd Super Bowl and the 2018 PyeongChang Olympics, the first Games televised live across all time zones.
Super Bowl LII on KING 5 finished 4th among all metered markets in Households with a 79 share (only behind host city Minneapolis and team cities Boston & Philadelphia).
The Olympics performance on KING 5 was strong as it finished among the top Local People Meter markets across all key dayparts, coming in 4th-5th in prime time starting at 5 p.m. and in 2nd place in all key demos for late-night prime plus.