.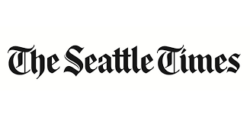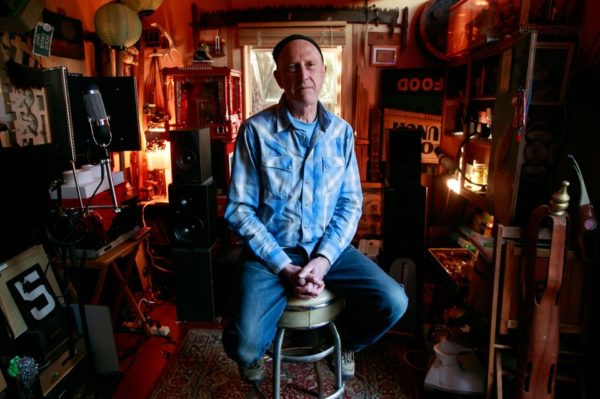 The audiophile behind KEXP's weekly "Sonarchy" show who, for the past 22 years, broadcast hourlong live recordings from avant-garde Seattle musicians, is retiring. His last show airs at midnight Feb. 26.
Money and music have a complicated relationship. Forget the inflated egos, compromised visions or joy-sucking obligations that can come from fame and fortune. Even on much humbler scales, doing something you love for work instead of play can suck some of the fun out of it.
This isn't lost on local sound guru Doug Haire, one of the lucky few who turned his passion for eccentric sounds into a career.
"Money does really [expletive] up art and music," says the veteran sound engineer and field recording artist. "I don't think anybody needs any more evidence to realize that the happiest people have a day job and they make music at night."
.
.
For the past 22 years, Haire has run the weekly radio show, which broadcasts hourlong live recordings from avant-garde Seattle musicians. They're the kind of long-form aural fracases — everything from droning gonzo jazz to delirious electronic opuses — that almost never hit the airwaves, even on freethinking stations like KEXP.
.
Making a comfortable living off music is a feat of its own, especially when your tastes are as far from commercial as they get. Still, the 62-year-old's two-day stubble can't conceal his glow as he excitedly discusses his decision to retire from the show and his sound-engineer gig at Jack Straw Cultural Center, where "Sonarchy" is recorded. And it's not just the espresso talking.
"I would have never expected it to be so clear," he says of his decision. "You don't leave music and art. It's an impossible goal to say, 'I'm going to stop being an artist, I'm going to stop listening to music.' I finally realized, well, I'm not going to do that. I'm just going to stop getting paid for it as a full-time recording engineer."
The final "Sonarchy" show, with the Wally Shoup Electric Quartet, airs Monday, Feb. 26, at midnight (and into the wee hours of Tuesday morning, Feb. 27). After seeing three last records to completion, Haire plans to focus on his own work. The field recording artist, who performs improvisational sets with the Phonographers Union, is sitting on a trove of material from years of travel, waiting to be edited into fluid pieces.
Before arriving in Seattle in 1985, the South Carolina native was a bit of a nomad, doing stints in Charleston, New Orleans and Key West, Florida, among other cities. Aside from an NPR affiliate job in Louisiana, he mostly worked as a cable TV lineman, though his heart was in radio and sound.
Haire actually had tried to get to Seattle five years earlier, but the eruption of Mount St. Helens during his trip led to a semi-permanent detour through Santa Barbara and eventually Columbus, Ohio. Ultimately, Seattle's strong music community proved too alluring. And no, it wasn't the budding grunge scene. For Haire, the sheer existence of Soundwork Studio, a public-access electronic music studio located in the Odd Fellows Building, was a sign.
"I said if a town can support this kind of a thing, it's probably the right place to be," he recalls.
.
READ THE REST OF THE STORY 
HERE
  AT THE SEATTLE TIMES WEBSITE