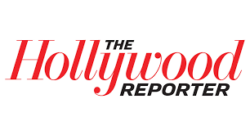 Emmy-winning actor Reg E. Cathey, best known for his work on "The Wire" and "House of Cards," has died. He was 59.
"The Wire" creator David Simon first reported Cathey's death on Friday.
"Reg Cathey, 1958-2018. Not only a fine, masterful actor — but simply one of the most delightful human beings with whom I ever shared some long days on set," Simon tweeted. "On wit alone, he could double any man over and leave him thinking. Reg, your memory is a great blessing."
Cathey received Outstanding Guest Actor in a Drama Series nominations in 2014, 2015 and 2016 for his "House of Cards" role as Freddy Hayes — proprietor of a rib joint that provided the scheming Frank Underwood (Kevin Spacey) a sanctuary and secret hideout. He won in 2015.
On "The Wire," which he joined in its fourth season, Cathey played Norman Wilson, a journalist-turned-political operative who coaches the ambitious Tommy Carcetti (Aiden Gillen) as he quickly rises up in Maryland politics.
READ THE REST OF THIS STORY  HERE  AT HollywoodReporter.com