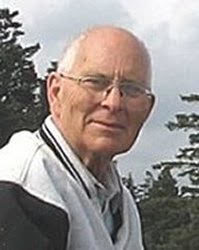 Puget Sound Radio has learned George Kelso passed away quite unexpectedly at home in Courtenay, on Vancouver Island, last Thursday morning.  He was 78.
.
George's early stints in broadcasting were in front of microphones, spinnin' discs, rippin' and readin' news at CFJC (Kamloops), CKLG and CHQM (Vancouver). He joined CFRN-FM (Edmonton) in 1964. He remained with CFRN-AM-FM-TV, on-air, in front of the camera, behind a desk in management until 1992. He's best known, in that market, for his 17 year run as Jockey G on Jukebox 

Saturday

 Night and Lunchtime Oldies. George was a member of the Oceanside Media Club in Parksville/Qualicum 
 .