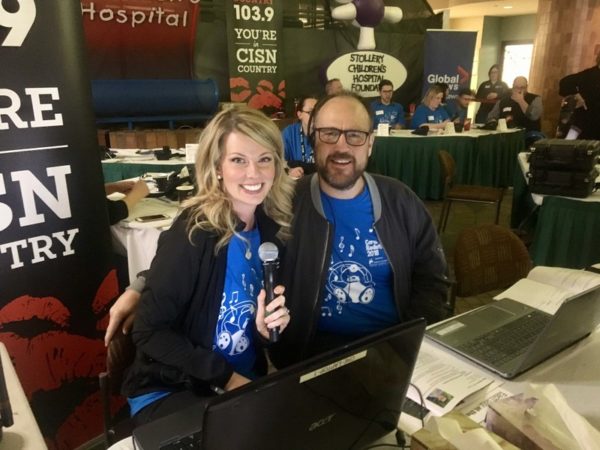 CISN Country 103.9 raised over 1.4 million dollars during their 19th annual Corus Radiothon in support of the Stollery Children's Hospital in Alberta. With the support of 92.5 Fresh Radio and 630 CHED along with a special live broadcast from Global News Edmonton, this year's fundraiser was a big success as they hit one of their biggest totals in the last decade.
During the Corus Radiothon, dozens of young patients and their families shared stories of hope and healing to inspire the community. Hosts from our Corus stations encouraged listeners to call in to donate towards the Stollery Children's Hospital Foundation.
"Radio and television has an undeniable power to connect community and we are so grateful for the time and commitment our friends at Corus Entertainment invest in our annual Corus Radiothon," says Mike House, President and CEO of the Stollery Children's Hospital Foundation. "The Corus team's ability to share compelling stories of Stollery families and to tap into the emotions of listeners and viewers is the reason this event is so successful. Thank you for making a life-changing difference to kids across Alberta – right in their own backyard."
Since 2000, Corus Radiothon has raised more than $22 million for kids in need.