Fired CBC Legislative Reporter Lands with Global TV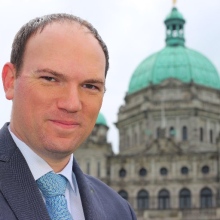 As reported on Northwest Broadcasters' recent news page, former CBC Vancouver legislative reporter Richard Zussman has joined Global BC as an online reporter based at the BC Legislature in Victoria.  He was dismissed by CBC in December for violating the Corporation's code of conduct, conflict-of-interest rules and the collective agreement with the Canadian Media Guild union. Zussman had co-written a book on B.C. politics without clearing it with his superiors at the CBC.
This led to a statement of condemnation by Premier John Horgan, who told The Province newspaper "I think it's outrageous. The guy's a professional and he's being treated very, very poorly by an organization that clearly doesn't understand his value to them.
"They're burning a very useful asset. As a business decision, it's a bad one."
Published on January 23, 2018 at 11:43 am by boredop
---