Karen Steele is the new Program Director at 99.9 Virgin Radio in Toronto. She has worked in radio for over two decades and in this episode, she walks us through her impressive career, from small markets to big ones, from radio to film and back to radio again. She even throws out a couple dollops of advice along the way, so stay tuned, this one's a keeper! 
Over two decades of hard work, running compelling campaigns all the way along, Karen climbed the ladder from intern, to assistant program director, to director of promotions. She worked with all the biggies, from Corus Entertainment, to Standard Broadcasting, to Astral Media, to Rogers, and now to Bell. She tells us about staying, moving, and the experience of being let go, rehired, and rolling on and bouncing back.
Speaking to the loss of social currency that comes with a career shift, to soul searching, and hustling for the next opportunity, Karen provides some seriously candid gems about her experience in the industry. She even tells us about what led her to return to radio following her work as the National Director of Publicity & Promotions at Warner Brothers Pictures Canada.
The episode is brought to you by NLogic! http://bit.ly/2yn3uCo   
…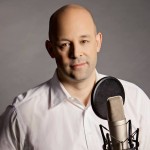 Matt Cundill works with radio groups on digital strategies and talent coaching. He recently started the Sound Off Podcast: The Podcast about Broadcast"
E-mail Matt: [email protected]
Twitter: @mattcundill
" The Sound Off Podcast is committed to helping broadcasters find their way through the digital revolution. "