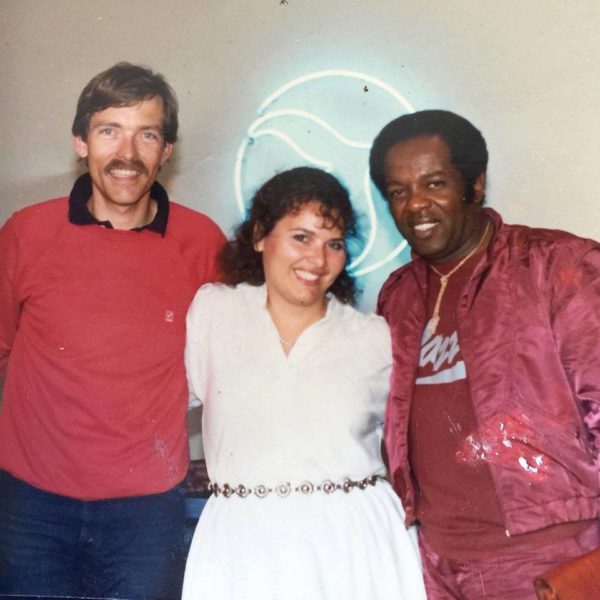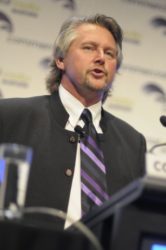 JJ-365 salutes
January 3, 2018
We continue saluting the good ones. Welcome to the 2nd of the JJ-365 salutes. This is all about reminding that even though the world feels a little crazy, most of us are well intentioned people. Today I'm talking about Tom Jeffries. When I was just a little rat getting into the radio business, my voice on-air was lighter than most at a time when deep and heavy voices were predominant.
While working in Renfrew Ontario doing mornings at CKOB (because no one else would, and that is the truth), I got to listen to a fellow doing evenings on CFRA. It was the Top 40 super pumped up days. This person was an amazing jock. Very entertaining, quick witted and funny, and he could say a lot with just a few words. And, he had a voice that was lighter on a station that featured some pretty heavy pipes.
I listened to Tom Jeffries nonstop, every chance I could. He made me feel great and also because our voices were similar in tone, he made me feel like maybe I could make it too? While I was very happy and proud for Tom when he left to work at my favourite station in Toronto, I was disappointed when he went to CFTR because I was unable to hear him as much. I tried to listen to him every chance I could when within CFTR's signal. Sometimes I would drive 50-75 miles to just sit in my car and listen to his entire shows. I thought he was the coolest guy in the world, a truly great jock, and not only did I look up to him, I wanted to follow in his shoes. Well, I got the Ottawa shortly after he left CFRA, ended up doing evenings at CFGO, had some great ratings, and then lo and behold, it was my turn to join the CFTR air team (thanks @REGJOHNS).
By this time Tom had left to go back to the West Coast where he continued to be a strong on-air performer for many, many years. Fast forward to to my second radio jaunt in Vancouver in 2005, this time as VP and GM of CORUS. As I was getting my legs, I was so excited to know that THE Tom Jeffreys was working at CKNW! When I first met him shortly after my arrival, I was struck for words which of course is rare for me-
?. We got to know each other, and it was terrific to find out that this fellow that I looked up to, and had so much to do with me believing in myself, was and continues to be a great person.
Thank you Tom for being that way, and for helping me on my way. I will end this tribute with the phrase that Tom ended most of his CFRA shows with: "Take it easy, but take it babe!".
Congrats Tom Jeffries, the legend, on being one of "The Good Ones".
Who is the subject of tomorrow's JJ-365 Salute? Stay tuned!
J.J.'s bio, courtesy of VancouverBroadcasters.com
J.J. Johnston – Board operator CKLC Kingston ON 1974-75; midday host CJET Smiths Falls ON 1975; morning hostCKOB Renfrew ON 1975-76; nights CFCH North Bay ON 1976-77; evenings CFGO Ottawa and part time CKLW Windsor ON 1977-79; swing CFTR  Toronto 1979-81; p.m. drive/mornings/ssistant PD CITI-FM Winnipeg/Jet's hockey broadcaster at CKY Winnipeg 1981-86; PD CHAM Hamilton ON 1986-88; national PD Moffat Communications/PDCFOX-FM/CKLG Vancouver 1988-93; national rock PD WIC Communications/CFMI-FM Vancouver 1993-94; VP programming Standard Radio/CKFM-FM Toronto 1994-2000; GM Corus Radio cluster Toronto 2000-05; GM Corus Radio (CFMI-FM/CFOX-FM/CHMJ/CKNW) Vancouver 2005-10; regional GM then contract consultant Corus Radio East – Barrie/Collingwood/Peterborough/Kingston/Cornwall ON 2013-current; President/CEO, JJ international Media and Management Solutions Ontario 2013-current; Interim GM CJPE-FM Prince Edward County ON 2013-current.  LinkedIn profile