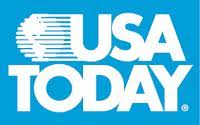 Goodbye, Gomer.
Jim Nabors, who created one of TV's beloved comedic characters, Gomer Pyle, died Thursday in Hawaii at the age of 87, reports Hawaii News Now.
The Alabama native had a long career that featured TV and movie roles, more than two dozen albums and numerous concert appearances, including long-running shows in Las Vegas and Hawaii, the latter of which became his home in the 1970s. He received a star on The Hollywood Walk of Fame in 1991.
Nabors was best known for his role as the sweet, gentle Marine in the title role of Gomer Pyle, U.S.M.C., a CBS comedy that was a top-five hit during its five-season run in the 1960s. Gomer's dust-ups with his hard-nosed superior, Sgt. Carter (Frank Sutton), were the heart of the show and the character's trademark exclamations — "Well, Golllll-ly!" and "Shazam!"— became familiar to millions.
The University of Alabama graduate moved to Los Angeles as a young man, taking a job as a film cutter at NBC. In his spare time, he acted and sang at a Santa Monica cabaret theater, The Horn. Andy Griffith saw him there and later offered him the the chance to audition for the role of Pyle, the innocent gas station attendant on The Andy Griffith Show. The character's popularity led to the later spinoff.
READ MORE  HERE  AT THE USA TODAY WEBSITE