By Katie Dangerfield and Chris Jancelewicz, Global News  Nov. 29 2017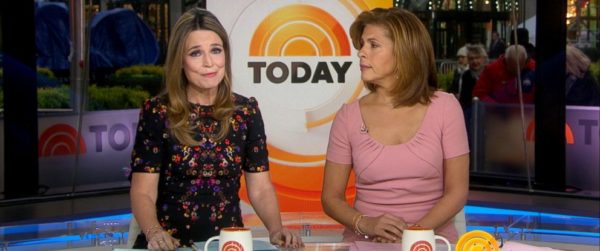 ABOVE: Matt Lauer's firing due to sexual misconduct complaint leaves NBC anchors 'heartbroken'
NBC News has fired popular Today show host Matt Lauer after receiving a complaint from a colleague about inappropriate sexual behaviour in the workplace, the network announced Wednesday.
Lauer's co-host Savannah Guthrie made the announcement during the opening of the show Wednesday.
"This is a sad morning here at Today and NBC News," Guthrie said before reading a statement sent to staff by NBC News chairman Andrew Lack.
In the statement, Lack said an employee came forward Monday night to report Lauer for inappropriate sexual behavior in the workplace.
"It represented, after serious review, a clear violation of our company's standards. As a result, we've decided to terminate his employment," Lack said in the statement.
"While it is the first complaint about his behavior in the over twenty years he's been at NBC News, we were also presented with reason to believe this may not have been an isolated incident."
After reading the statement, Guthrie said, "As I'm sure you can imagine, we are devastated and we are still processing all of this. All we can say is we are heartbroken; I'm heartbroken."
Guthrie described Lauer as "a dear, dear friend," and said she was "heartbroken for the brave colleague who came forward to tell her story."
She then asked rhetorically, "How do you reconcile your love for someone with the revelation that they have behaved badly?"
The move comes a week after CBS News fired morning anchor Charlie Rose amid reports of sexual misconduct.
Later it was revealed that Lauer's alleged impropriety occurred during the Sochi Winter Olympics in 2014.
READ MORE  HERE  AT THE GLOBAL NEWS WEBSITE