Julien Lavallée's ticket resale business targets high-grossing acts like Adele, Drake and Ed Sheeran
By Dave Seglins, Rachel Houlihan, Valérie Ouellet, CBC News        Posted: Nov 09, 2017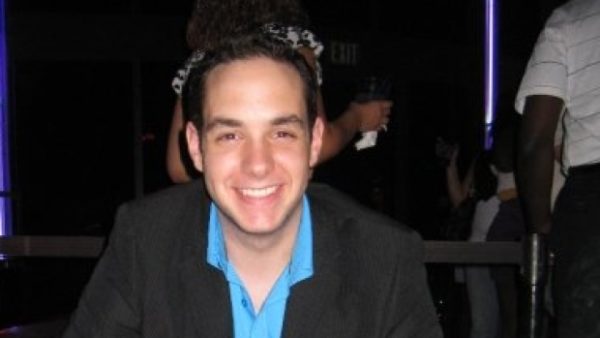 Julien Lavallée of Quebec is one of StubHub's top ticket resellers. The Paradise Papers leak of offshore financial records sheds light on his lucrative scalping empire. (Facebook)
.
​When Adele fans went online to buy tickets to the pop superstar's world tour last year, they had no idea what exactly they were up against.
An army of tech-savvy resellers that included a little-known Canadian super scalper named Julien Lavallée managed to vacuum up thousands of tickets in a matter of minutes in one of the quickest tour sellouts in history.
The many fans who were shut out would have to pay scalpers like Lavallée a steep premium if they still wanted to see their favourite singer.
An investigation by CBC/Radio-Canada and the Toronto Star, based in part on documents found in the Paradise Papers, rips the lid off Lavallée's multimillion-dollar operation based out of Quebec and reveals how ticket website StubHub not only enables but rewards industrial-scale scalpers who gouge fans around the world.
CBC News obtained sales records from three U.K. shows that provide unprecedented insight into the speed and scale of Lavallée's ticket scam.
Despite a four-ticket-per-customer limit, his business snatched up 310 seats in 25 minutes, charged to 15 different names in 12 different locations.
The grand total? Nearly $52,000 worth of tickets at face value.
'Simply not feasible'
Lavallée's name appears over and over in the records, alongside the names of his wife, his father and other friends and family. The records show them somehow buying tickets from different locations around the world at the same time, placing orders from cities like Chicago, Los Angeles, London and Montreal.
"The speed of the transactions — this isn't somebody sitting there typing details over and over again," said Reg Walker, a U.K. event security specialist hired by some of London's biggest concert venues.
Adele's world tour sold out in record time, with scalpers buying up a big percentage of the seats. (Matt Sayles/Associated Press)
.
CBC News and the Star showed Walker the U.K. sales records.
"Given the success rate, even if you had a dozen people sitting there typing their details over again, you would not get these results," he said. "It's simply not feasible."
READ THE REST OF THE STORY  HERE  AT THE CBC NEWS WEBSITE