https://soundcloud.com/mattcundill/ep-72-jeff-vidler-on-canadas-podcast-deep-dive
Jeff Vidler's company Audience Insights teamed up with Jeff Ulster and conducted a deep dive n podcasting. The study was commissioned by the Globe & Mail. The study's goal is to help podcasters develop content strategy, increase opportunities for monetization and create a road map for growing a young and diverse new audience. There were questions about the types of podcasts consumed, where they listen to them, demographics, and the most interesting stat – when they started consuming podcasts. I'll spoil it now – 74% of respondents said it was within the last 3 years, and 41% in the last year. Numbers like that speak volumes to podcasting's ascension.
You can download the podcast study here: docs.wixstatic.com/ugd/b9f0d2_8411…f1197f28a85.pdf
Jeff will be appearing at the OAB Conference and offering insights on Generation X. This is an ample opportunity to take about the generation sandwiched between Boomers and Millennials. Now that they make up the 35-54 demographic, if they aren't catered to now – they never will be.
Finally, I wondered what a radio station called Gen X Radio would sound like. (Actually The Sound Off Media Company has a number of format design concepts… this one was created last year)
The show is brought to you by Promosuite. Please visit their site and go paperless. www.promosuite.com/mattcundill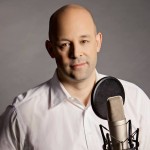 "Matt Cundill works with radio groups on digital strategies and talent coaching. He recently started the Sound Off Podcast: The Podcast about Broadcast"
E-mail Matt: [email protected]
Twitter: @mattcundill
" The Sound Off Podcast is committed to helping broadcasters find their way through the digital revolution. "