https://soundcloud.com/mattcundill/ep-70-the-untold-stories-of-charles-adler-and-bill-lee
New Episode features untold stories from Charles Adler and Broadway Bill Lee.
The Sound Off Studios are being renovated this week, so I took unloading some house keeping. Namely, I answer questions that I get asked a lot about podcasting. Can I make money podcasting? Should I do a podcast? How long should a podcast be?
Also, I play two never before heard stories from two of our most popular episodes. Charles Adler recounts the story of how he almost became Terry Dimonte's co-host at Whom in the late 80's. And Broadway Bill Lee reminds radio never to give the listener programming that they don't expect. Seems simple right? But yet it happened.
…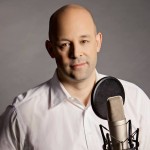 "Matt Cundill works with radio groups on digital strategies and talent coaching. He recently started the Sound Off Podcast: The Podcast about Broadcast"
E-mail Matt: [email protected]
Twitter: @mattcundill
" The Sound Off Podcast is committed to helping broadcasters find their way through the digital revolution. "