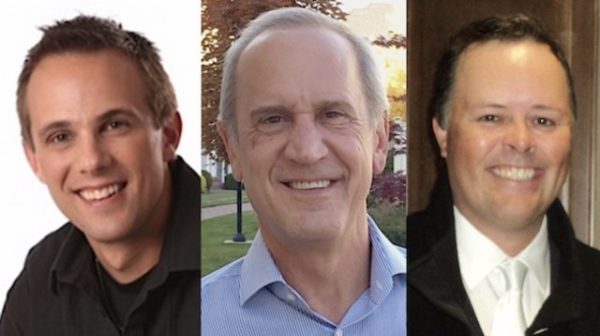 October 19, 2017
Okanagan Oldies is pleased to announce the hiring of three experienced on-air voices for its November launch.
The sister radio station to Castanet will go on the air next month, playing the hits of the 1960s, '70s and '80s and delivering a live morning talk/news show along with hourly newscasts powered by Castanet's team of journalists throughout the Valley.
You may recognize our key staff.
Gord Vizzutti will be news director and morning show host.
He'll be joined by program director and afternoon announcer Ryan Watters, and weekend announcer and newsman Kevin Rothwell.
"We're excited to have three people of their calibre and experience," said general station manager Cindy Verbenkov, "and we can't wait to launch on Nov. 1."
All three come with a wealth of experience.
Vizzutti was most recently morning co-host on AM 1150 in Kelowna and was previously a news anchor with CHBC television.
Watters comes to Okanagan Oldies from the Downtown Kelowna Association, where he was in communications. He's also operated his own sports and events company and previously was on air at Sun FM.
Rothwell spent years at CJIB radio in Vernon and also did stints at CKOV in Kelowna. He's also a professional auctioneer and has been in business management.
"Castanet has … permanently changed the way the Okanagan gets its news," says Vizzutti. "The idea of adding a radio station to the online and video mix of local journalism was an exciting concept to me right from the start. I'm humbled and excited to be along for the journey."
"I'm really excited to be joining the Castanet family and returning to my passion of radio. Starting a new station, building it from the ground up and growing with our listeners will be such an honour!" added Watters.
"I'm looking forward to being part of a great team with a track record of success in an industry I love," said Rothwell.
Read Much More from Castanet HERE