Rock poet who wrote Canadiana-laced lyrics had a commanding stage presence
By John Mazerolle, CBC News      Posted: Oct 18, 2017 8:39 AM ET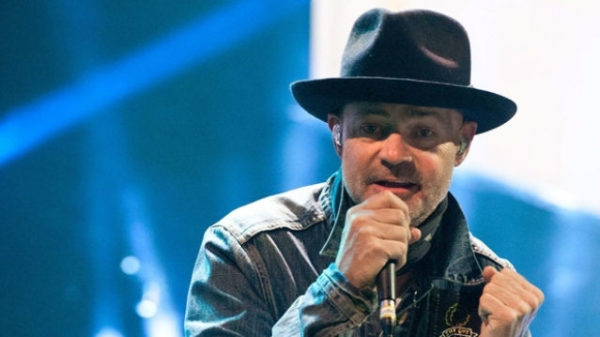 .
Gord Downie, the Tragically Hip frontman who united a diverse array of music lovers with his commanding stage presence and Canadiana-laced lyrics, has died.
He was 53.
Downie had an aggressive and incurable form of brain cancer called glioblastoma, which he discovered after a seizure in December 2015.
He died Tuesday night surrounded by his children and family, according to a statement on the band's website.
"Gord knew this day was coming – his response was to spend this precious time as he always had – making music, making memories and expressing deep gratitude to his family and friends for a life well lived, often sealing it with a kiss… on the lips," the statement said.
Canadians learned of Downie's illness on May 24 last year — the same day the rest of the rock group, Paul Langlois, Rob Baker, Gord Sinclair and Johnny Fay, announced that the Kingston, Ont.-based band would head out on a final summer tour "for Gord, and for all of us."
The final concert, in Kingston on Aug. 20, was broadcast by CBC.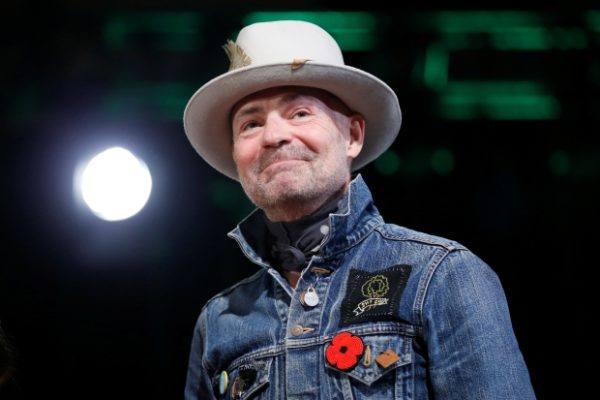 Tragically Hip singer Gord Downie at an honouring ceremony at the Assembly of First Nations Special Chiefs Assembly in Gatineau, Que., in December. (Chris Wattie/Reuters)
.
The 15-show Man Machine Poem tour, especially its final concert, became a cultural event, as Downie's dire prognosis prompted an outpouring of support from people across the country who had the rare opportunity to celebrate a much-loved Canadian before he was gone.
As the Tragically Hip's lead singer and lyricist, Downie was the face and voice of a band whose discography sold more than eight million copies. The band's propulsive, muscular rock, coupled with intense live performances and Downie's cryptic, literary lyrics, allowed the band to attract a diverse fan base that included party animals and armchair philosophers alike.
Downie contained similar complexities: He was an everyman poet, seeming both aloof and down to earth, writing lyrics that rhymed "catharsis" with "my arse is." He sang about Canada, but disavowed nationalism, his songs exploring heavy topics like David Milgaard's wrongful conviction (Wheat Kings) or Canada's treatment of First Nations (Now the Struggle Has a Name
Downie spent his final months speaking out in support of Indigenous people, declaring: "Canada is not Canada. We are not the country we think we are."
After his final appearances with the Tragically Hip, Downie released Secret Path, a multimedia project that tells the tragic tale of 12-year-old Chanie Wenjack, who died of exposure and hunger in 1966 after running away from the Cecilia Jeffrey Indian Residential School in Kenora, Ont. Meanwhile, the Gord Downie and Chanie Wenjack Fund was started to "start a new relationship with Indigenous Peoples."
READ MORE  HERE  AT THE CBC NEWS WEBSITE