Published: September 25th, 2017
.
Washington D.C. – Canada's audience measurement organization for TV and radio, Numeris, is embracing what analytics can do for its internal organization.
The company, which was founded in 1944 as a division of the Canadian Association of Broadcasters as the Bureau of Broadcast Measurement, is the primary provider of viewership numbers for TV and radio broadcasters in Canada. In 2001 it shortened its name to BBM Canada, and in 2014 it went through a full rebrand to become Numeris.
Back in 1964, the non-profit organization became one of the world's first ratings services to use computerized sample selection, and in 2004 it teamed up with the United States' Nielsen Media Research for its portable people meter system for TV. Now Numeris has turned to SAS Institute Inc. for the SAS Platform and the analytics resources that accompany it.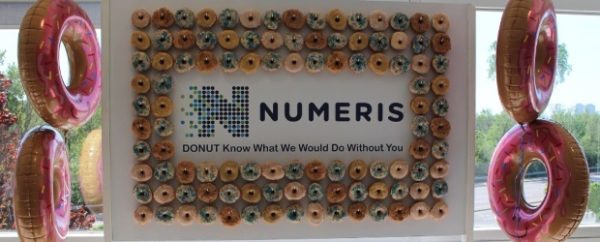 According to Derrick Gray, director of audience measurement science at Numeris, the organization was looking for a business intelligence solution like the one SAS provides.
"The ability to start leveraging the open source platforms together on SAS is key for me. We are building a data science team right now, and we are getting a little bit of pressure to develop a high level data analytics team," Gray told Canadian media at the SAS Analytics Experience 2017.
For now, Numeris is using this technology for operational data that can help the company 'drive down costs and increase quality', explains Gray. The company's sample data comes from phone calls, and with fewer participants answering their phones it takes more effort to reach the 180,000 respondents required in the dairy markets and to maintain the 11,000-person electronic measurement panel that the organization needs to produce those radio and television audience estimates.
READ THE REST OF THE STORY  HERE