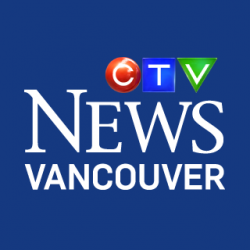 featuring a series of special guests from the station's past and present –
VANCOUVER (September 21, 2017) – CTV Vancouver marks a major milestone this week, as the station celebrates its 20th anniversary on the air on Friday, Sept. 22. To commemorate this special local community highlight, CTV Vancouver digs through the archives beginning today (Thursday, Sept. 21) to showcase the most significant stories of the past 20 years on air.
As part of the festivities, CTV MORNING LIVE VANCOUVER is set to host a 20th anniversary special tomorrow (Friday, Sept. 22), featuring a live studio audience for the first time ever. The unique broadcast features a series of special guests from the station's past and present, including CTV NEWS AT SIX co-anchors Mike Killeen and Tamara Taggart.
"From everyone here at CTV Vancouver, our most sincere thanks to the viewers who have welcomed us into their homes over the last two decades," said Les Staff, News Director, CTV Vancouver. "It's an honour and a privilege for us to report each and every day on this incredible city we call home. We're very excited to reflect on the most memorable moments in the station's history, and we look forward to the next 20 years!"
Initially known as Vancouver Television, the station officially hit the airwaves on Sept. 22, 1997. It became a CTV station in 2001 and has been known as CTV Vancouver since 2012.  Viewers in Vancouver and across the region look to CTV Vancouver daily as a reliable source of breaking news, locally focused stories, and entertainment in the city.
@CTVVancouver