ON THIS DAY in 1907,
 actor Jack Mather was born in a northern suburb of Chicago. Early in his career he was a regular actor on the NBC radio anthology series "First Nighter," and when it moved to Hollywood (1946) he went with it.  He played the lead role in "The Cisco Kid" on Mutual radio (MBS) from 1947-56, and went on to many supporting roles in early TV on such shows as "Bonanza,""Dragnet," "Maverick," "M-Squad" and "Death Valley Days."  He suffered a fatal heart attack Aug. 15th 1966 and died at age 58.
Also in 2007, supporting actor Lloyd Gough was born in New York City. He played various TV roles from 1964-82, including Mike Axford on the Green Hornet series.  He died July 23 1984 at age 76.
On this day in 1918, actor Rand Brooks was born in St. Louis. He played supporting roles on TV from 1950 to'74, including the part of Corporal Boone on the 1954 series Adventures of Rin-Tin-Tin.  Brooks succumbed to cancer Sept. 1 2003 at the age of 84.
On this day in 1930, actor John Morgan 
 of the Royal Canadian Air Force (CBC Radio & TV) was born in Wales.  He died in November 2004 at age 74.
On this day in 1934, singer Tommy Common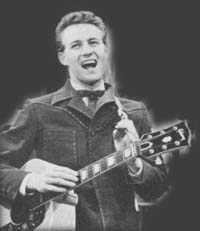 was born in Toronto.  He was a regular performer on CBC TV's Country Hoedown from 1956 to 1965.  He made a comeback in the 70's, succeeding Charlie Chamberlain on Don Messer's Jubilee. Tommy Common committed suicide in 1985.
On this day in 1946, the daytime drama The Second Mrs. Burton was heard for the first time on the entire CBS radio network, after being tested on the West Coast. The Second Mrs. Burton fared very well, having a relationship with the tiffany network for 14 years.
On this day in 1948, the Bing Crosby "Philco Radio Time" came to Vancouver & helped raise funds to build the Sunset Community Centre.                                                                                                                             (Bing pictured with Dal Richards & Lorraine McCallister.) The Vancouver-taped program was aired on ABC Radio October 13th, three weeks later.
Also this day in 1948, the Texaco Star Theater on NBC-TV chose this night to make one of its oft-appearing hosts the permanent star. Milton Berle stayed on as the regular host until 1967. He was so much a part of The Texaco Star Theater that it was retitled The Milton Berle Show.
Also in 1948, the comedy-drama "Life With Luigi" debuted on CBS radio. Luigi Basko was played by J. Carroll Naish. Naish, an Irish-American, became typecast as a recent Italian immigrant, and went on to play the same role in the TV version in 1952.
On this day in 1951, the TV soap opera "Love of Life" debuted on CBS.  Its last episode was Feb. 1, 1980.
On this day in 1954, Eddy Arnold recorded "I Really Don't Want To Know."
On this day in 1956, Johnny Mathis was in New York for his first recording session with Mitch Miller and Columbia Records.  Among the tracks taped were his first two Top 20 singles, "It's Not For Me To Say" and "Wonderful! Wonderful!"
On this day in 1957, New Westminster's Raymond Burr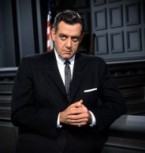 made his first appearance on CBS-TV as famed trial lawyer Perry Mason.  It had already been a successful daytime CBS radio serial (1943-1955).  Running 9 years in first run, Perry Mason became TV's longest-running lawyer series, in glorious black & white.
Also in 1957, Kelowna's CHBC TV 
 went on the air as a CBC affiliate covering the central Okanagan valley from channel 2 with 3,700 watts. Repeater transmitters at Vernon (ch. 7 – 310 watts) and Penticton (ch. 13 – 300 watts) went into operation three weeks later. The station was owned by the three radio stations in the valley, CKOV Kelowna, CKOK Penticton and CJIB Vernon.
Still in 1957, Scotty Moore and Bill Black, from Elvis Presley's backup band, quit over a salary dispute with Colonel Tom Parker. Soon after Black formed the moderately successful Bill Black Combo.
On this day in 1959, the instrumental "Sleep Walk" by Santo & Johnny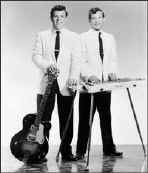 topped the charts and stayed there for 2 weeks.
youTube presents from 1959, Santo and Johnny
http://www.youtube.com/watch?v=dAk_0N85wNk
On this day in 1962, the "Jack Paar Show"


debuted in NBC TV prime time. This series followed Paar's stint as host of the "Tonight" show.
Also in 1962, The Springfields' single, "Silver Threads and Golden Needles," became the first recording from the UK to reach the Billboard Top 20.
On this day in 1963, "Blue Velvet" by Bobby Vinton 
 topped the charts and remained on top for 3 weeks.
On this day in 1965, Marty Robbins was awarded a Gold Record for his first album to make the charts, "Gunfighter Ballads and Trail Songs."
On this day in 1968, "Harper Valley P.T.A." by Jeannie C. Riley topped the charts, but surprisingly stayed #1 for only a week. And Deep Purple made No.4 with their debut single 'Hush.'
Also in 1968, radio station CFKC AM 1340 Creston, B.C. signed on the air.
Still in 1968, the television show "Adam-12"

 concerning two LA police officers, debuted on NBC.
Again in 1968, Jimi Hendrix released "All Along the Watchtower," which would be his only Top 40 hit.
On this day in 1970, ABC-TV debuted "Monday Night Football", with Howard Cosell, Don Meredith and Keith Jackson. (Frank Gifford replaced Jackson the following year.)
On this day in 1971, John Lennon and Yoko Ono were guests of Dick Cavett on his late-night ABC TV talk show.
Also in 1971, Canadian health officials announced that cigarette and tobacco advertising over the country's airwaves would end the following New Year's Day.
Still in 1971, Paul McCartney's singles "Another Day" and "Uncle Albert/Admiral Halsey" officially became Gold Records.
On this day in 1974, character actor Walter Brennan,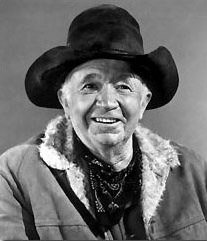 died at age 80.  He wrapped a long big screen career on TV; best remembered for his role as Grandpa on The Real McCoys, as well as two Top 30 recorded recitations, Old Rivers and Dutchman's Gold.
Also in 1974, Winnipeg's Bachman-Turner Overdrive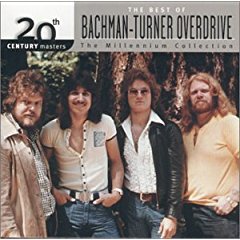 released what would be their biggest hit, "You Ain't Seen Nothing Yet."
YouTube presents: BTO, "You Ain't Seen Nothing Yet"!
http://www.youtube.com/watch?v=lJmBPCYt5LY
Still in 1974, Barry White went to No.1 on the Billboard singles chart with 'Can't Get Enough Of Your Love Baby', the singers first and only US solo chart topper.
On this day in 1976, the 20th album by the Bee Gees, "Children of the World," was released and immediately was certified Gold. It contained two of their then-most recent hits, "You Should Be Dancing" and "Love So Right."
On this day in 1980, Canadian arranger and conductor Johnny Burt died at age 66. He was musical director for the Canadian Talent Library, which in the 1970s helped most radio stations fulfill their mandated Canadian content.
Also in 1980, during a North American tour, Bob Marley collapsed while jogging in New York's Central Park. After hospital tests he was diagnosed as having cancer. Marley played his last ever concert two nights later in Pittsburgh.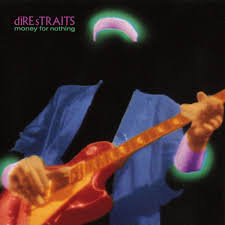 On this day in 1985, the song "Money for Nothing" gave Dire Straits their first #1 US hit, thanks to heavy MTV exposure.  It stayed on top for 3 weeks.
On this day in 1986, the National Enquirer featured a picture of Michael Jackson in an oxygen chamber with a story claiming that Jackson had a bizarre plan to live until he was 150 years old.
On this day in 1989, U2 played the first of three nights at Perth Entertainment Center in Australia during their Lovetown world tour.
Also in 1989, The Bangles broke up after eight years together and 8 Top 40 hits.
On this day in 1992, 250 million households tuned in to "Murphy Brown" to see the show's rebuttal to Vice President Dan Quayle's controversial family values speech. Quayle had criticized Murphy Brown for having a baby out of wedlock.
On this day in 1993, the first episode of "NYPD Blue" aired on ABC.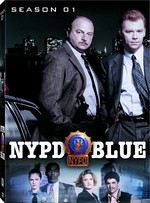 Despite numerous cast changes it remained a Tuesday night crowd-pleaser for 12 years.
On this day in 1998, President Bill Clinton's videotaped grand jury testimony was publicly broadcast. In it, Clinton sparred with prosecutors about his relationship with Monica Lewinsky, at one point answering a question by saying, "It depends on what the meaning of 'is' is."
Also this day in 1998, the first episode of the sitcom "Will & Grace" aired on NBC. It led to an 8-season run.
On this day in 2000, The Guess Who teamed up with Lenny Kravitz to perform "American Woman" at the Much Music Video awards in Toronto.
On this day in 2001, Nanaimo saw the launch of 2 new FM stations with test programming. CHLY FM 101.7 from Malaspina College was known as "The Beat of Nanaimo" with a variety of music formats.  The other was "The Wolf" at FM 106.9.



CKWF Nanaimo's Rock Authority  broadcast classic & modern rock music.  Both stations officially launched Friday night Sept. 28.  The Wolf was simulcast for the next 3 months on AM 1570.
Also in 2001, "America: A Tribute to Heroes" was shown on 35 separate US broadcast and cable networks simultaneously. Bruce Springsteen opened the show, followed by U2, Neil Young, Tom Petty, Sting, Billy Joel and Sheryl Crow. The telethon raised $150 million to benefit families of the World Trade Center and Pentagon attacks of September 11.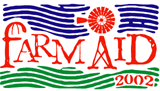 On this day in 2002, the Farm Aid '02 concert was held at Burgettstown, Pennsylvania. Participants included Keith Urban, Lee Ann Womack, Kid Rock, Los Lonely Boys, Anthony Smith, aswell as organizers Willie Nelson, John Mellencamp, Neil Young and Dave Matthews.
Also in 2002, Paul McCartney kicked off the second leg of his 'Driving USA' North American tour at The Bradley Center in Milwaukee.
On this day in 2003, singer Lu Ann Simms died of pancreatic cancer, aged 69.  She was a regular performer on CBS' daytime "Arthur Godfrey Time" simulcast in the early 1950's.
Also in 2003, Duran Duran 
 played a sold-out concert in San Francisco's Golden Gate Park to launch their revival tour.
Also in 2003, Hilary Duff was at No.1 on the US album chart with 'Metamorphosis.'
On this day in 2004, an airplane carrying Yusuf Islam, formerly known as Cat Stevens, was diverted to Bangor, Maine, as it traveled from London to Washington. Federal authorities said Islam's name had appeared on a terrorist watch list.
Also in 2004, John Fogerty's first new album in 7 years was released, "Deja Vu All Over Again."
On this day in 2005, Billy Joel was honored with his own star on Hollywood`s Walk of Fame, in front of the Pantages Theater.
On this day in 2006, Jon Bon Jovi made a special appearance on The Oprah Winfrey Show. The segment included footage of Bon Jovi going to Houma, LA., to see firsthand how their $1 million donation was put to use in the Hurricane Katrina rebuilding efforts.
Also in 2006, Tom Petty & the Heartbreakers Day was held in Gainesville, FL. The mayor presented Petty and his band with the Key to the City. The band's concert was filmed for a two-hour television special.

On this day in 2007, actress Alice Ghostley, who had a 45 year career as a frequent TV guest star, and a regular on the sitcoms Bewitched and Designing Women, lost her battle with colon cancer at age 81.
Also in 2007, TV evangelist Rex Humbard, whose "Cathedral of Tommorow" broadcast was seen on 600 stations at its peak, died of congestive heart failure at age 88.
Still in 2007, Snoop Dogg was sentenced to three years probation and 160 hours of community service after pleading guilty to carrying a collapsible baton a year earlier.  In April the rapper had been sentenced to five years probation on drug & guns charges.

Again in 2007, the Rolling Stones topped Forbes' list of the top-earning musicians. From June, '06 to June, '07 the group earned nearly $88 million.
On this day in 2009, Eddie Van Halen appeared in an episode of the CBS sitcom Two And Half Men. "I am not an actor, but Charlie Sheen and I are friends and since it was a scene with him, I agreed," said Van Halen.
Also in 2009, Canadian clothing designer Treana Peake, and her husband Ryan Peake of Nickleback, formed the Obakki Foundation to benefit orphaned children in Cameroon, Africa. Also onboard for the launch were Darryl McDaniels (Run DMC), and actresses Kelly Rutherford, Jill Hennessy and Ana Ortiz.
On this day in 2010, Maroon 5 released their third studio album, "Hands All Over," produced by Robert Mutt Lange. "He's an amazing Rock producer and he pushed us — really kicked my ass," said Maroon 5 frontman Adam Levine.

On this day in 2011, R.E.M. called it quits after 31 years.  The foursome was one of the earliest alternative rock bands.
Also in 2011, a contract revealing that The Beatles refused to perform in front of a segregated audience at the Cow Palace in Daly City, California on August 31st, 1965, sold for $23,033 at an auction in Los Angeles.  The contract also guaranteed the band $40,000 and at least 150 police officers to provide security at the show.
On this day in 2012, radio/TV actor/announcer Rye Billsbury, aka Michael Rye (below), died at age 94. He had continuing roles in network radio's Ma Perkins, The Guiding Light, Backstage Wife and Jack Armstrong the All-American Boy, to name just a few of the Chicago and LA originations on his resume.  In TV he is perhaps best remembered as the cartoon voice of The Lone Ranger (1966-69), with other voice roles on Skyhawks, Adventures of the Gummi Bears, Super Friends, and scores of Hanna-Barbera and Disney cartoons.                                                                                                                                                                                                                              
In 2013, Farm Aid, which benefits US food producers, featured Neil Young, John Mellencamp, Dave Matthews and Willie Nelson. "Just as Rock & Roll is loud and proud, so is Farm Aid," said Young, who co-founded the event in '85.
Also in 2013, Metallica headlined at the legendary Apollo Theater in New York. Their scaled backed show was broadcast on SirusXM radio.
In 2015, trumpeter Ben Cauley, a member of the Stax Records group 'The Bar-Kays' and the only survivor of the 1967 plane crash that killed most of his bandmates and legendary singer Otis Redding, died in Memphis at age 67.
In 2016, singer/songwriter John D. Loudermilk, the writer of numerous pop and country hits, including "Tobacco Road," "Indian Reservation," "Abilene," "A Rose & a Baby Ruth," "Waterloo" and "Then You Can Tell Me Goodbye," died at age 82.
Today's Birthdays:
Newsman/TV host Bill Kurtis (A&E's American Justice, Cold Case Files) is 77.
Singer Dickey Lee (Patches) is 76.
Comedienne/comedy writer Ann Elder (Rowan & Martin's Laugh In) is 74.
Author-comedian Fannie Flagg (Candid Camera, Match Game) is 73.
Producer Jerry Bruckheimer(CSI, Cold Case, Amazing Race) is 71.
Guitarist Don Felder of The Eagles is 71.
Actor Bill Murray (Sat. Night Live) is 67.
Actress Rebecca Balding (Charmed, Soap) is 62.
Actor/comedian/TV host Dave Coulier (Full House, America's Funniest People) is 58.
Toronto-born actor David James Elliott (JAG, Close to Home, GCB) is 57.
Actress Mary Mara (Nash Bridges) is 57.
Actress Nancy Travis (Last Man Standing, Becker, Almost Perfect) is 56.
Actress Serena Scott Thomas (Wicked Wicked Games, Nash Bridges) is 56.
Actor Rob Morrow (Numb3rs, Northern Exposure) is 55.
Actor Angus Macfadyen (TURN: Washington's Spies, Miracles) is 54.
Actress Cheryl Hines (Curb Your Enthusiasm, Suburgatory) is 52.
Actor David Wenham (Banished, Top of the Lake) is 52.
Actor LaVan Davis (House of Payne) is 51.
Country singer Faith Hill is 50.
Toronto-born drummer Tyler Stewart of Barenaked Ladies is 50.
Actress-talk show host Ricki Lake (Charm School w/Ricki Lake, China Beach) is 49.
Rapper Dave (formerly Trugoy the Dove) of De La Soul is 49.
TV chef Anne Burrell (Secrets of a Restaurant Chef) is 48.
Actor Rob Benedict (Felicity, Head Case, Supernatural) is 47.
Actor James Lesure (Las Vegas, Uncle Buck, For Your Love, Men at Work) is 47.
Model/actress Bridget Moynahan (Blue Bloods, Six Degrees) is 46.
Actor Alfonso Ribeiro (Fresh Prince of Bel-Air, Silver Spoons) is 46.
Actor James Lesure (Las Vegas, For Your Love) is 46.
Actor Luke Wilson (Enlightened) is 46.
Former Oasis lead singer Liam Gallagher is 45.
Actress Shelley Conn (Heartbeat UK) is 41.
Actress Jessica St. Clair (Review, Playing House) is 40.
Ontario-born actor Paulo Costanzo (Royal Pains, Joey) is 39.
Actor Bradford Anderson (General Hospital) is 38.
Actress Autumn Reeser (No Ordinary Family, Entourage, The O.C.) is 37.
Senior CNN political reporter Brianna Keilar is 37.
Actress Aleksa Palladino (Halt and Catch Fire, Boardwalk Empire) is 37.
Actress Autumn Reeser  (The O.C., No Ordinary Family, Last Resort) is 37.
Dancer/actor Robert Hoffman (90210, Vanished) is 37.
TV personality Nicole Richie (The Simple Life) is 36.
Model/actress/TV personality Katie Cleary (World Animal News, Deal or No Deal, Heckle U) is 36.
Actress Maggie Grace (Susanna, Californication, Lost) is 34.
Actor Joseph Mazzello (The Pacific, A Father for Charlie) is 34.
Actor Scott Evans (One Life to Live) is 34.
Model/actor Ryan Guzman (Pretty Little Liars) is 30.
Actress Brtni Sarpy (General Hospital) is 30.
Model Clara Alonso (Victoria's Secret Fashion Show) is 30.
Actress Christian Serratos (Ned's Declassified School Survival Guide, American Horror Story) is 27.
Actress Allison Scagliotti (Warehouse 13) is 27.
Twin actors Nikolas and Lorenzo Brino (7th Heaven) are 19.
Toronto-born actress Jordyn Negri (Private Eyes, Dino Dan: Trek's Adventures) is 17. 
Chart Toppers Sept. 21
1946
To Each His Own – Eddy Howard
Five Minutes More – Frank Sinatra
Surrender – Perry Como
Wine, Women and Song – Al Dexter
1955
The Yellow Rose of Texas – Mitch Miller
Maybellene – Chuck Berry
Love is a Many-Splendored Thing – The Four Aces
I Don't Care – Webb Pierce
1964
The House of the Rising Sun – The Animals
Bread and Butter – The Newbeats
Oh, Pretty Woman – Roy Orbison
I Guess I'm Crazy – Jim Reeves
1973
Delta Dawn – Helen Reddy
Say, Has Anybody Seen My Sweet Gypsy Rose – Tony Orlando & Dawn
Loves Me Like a Rock – Paul Simon
You've Never Been This Far Before – Conway Twitty
1982
Hard to Say I'm Sorry – Chicago
Abracadabra – The Steve Miller Band
Jack & Diane – John Cougar
She Got the Goldmine (I Got the Shaft) – Jerry Reed
1991
I Adore Mi Amore – Color Me Badd
Good Vibrations – Marky Mark & The Funky Bunch/Loleatta Holloway
Motownphilly – Boyz II Men
Leap of Faith – Lionel Cartwright
2000
Music – Madonna
Jumpin', Jumpin' – Destiny's Child
Kryptonite – 3 Doors Down
That's the Way – Jo Dee Messina
2009
I Gotta Feeling – Black Eyed Peas
Down – Jay Sean featuring Lil Wayne
Party in the U.S.A. – Miley Cyrus
Big Green Tractor – Jason Aldean