Amid charges that RT spreads disinformation and has sought to influence elections, the CRTC says the channel is not under review in Canada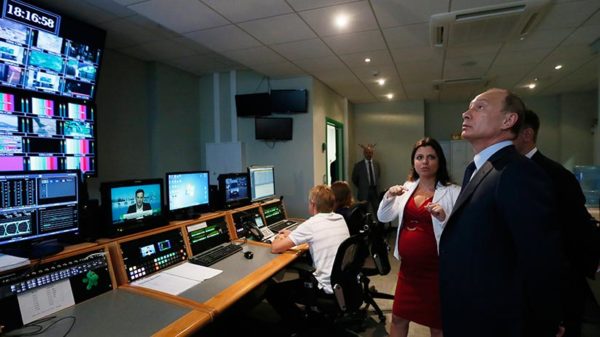 .
The Canadian Radio-television and Telecommunications Commission (CRTC) says it is not reviewing the presence on Canadian TVs of RT, a channel which has been labelled a propaganda tool of the Russian government by U.S. intelligence agencies and accused of spreading disinformation by French president Emmanuel Macron.
The outlet is reportedly funded by the Kremlin, and launched under the name Russia Today in 2005. The CRTC added it to the list of satellite services eligible for distribution in Canada in 2009, and the channel is currently available on all the major cable providers.
A declassified version of an assessment of Russian involvement in U.S. elections, released by the office of the Director of National Intelligence in January and containing inputs from the CIA, FBI and National Security Agency, includes numerous references to RT. The report points to collaboration between the channel, dubbed "the Kremlin's principal international propaganda outlet," and WikiLeaks, as well as to its positive spotlight on Donald Trump and negative coverage of Hillary Clinton.
READ THE REST OF THIS MACLEAN's ARTICLE  HERE