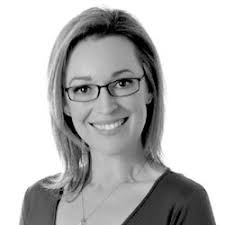 After a year of filling in on CKNW talk shows, a part time assignment which began last September, Jody Vance is crossing the street to Vancouver's Roundhouse Radio, 98.3 (CIRH-FM) where she will host middays 10am-1pm starting Sept. 25.  Jody had been laid off at Rogers Vancouver in March 2016.
After beginning her broadcast career in off-air positions, Ms. Vance first made her mark as a sports anchor at CTV Vancouver from 1996 to 2000.  She went to Toronto at the beginning of the millenium, returning to the West Coast to work the P.M. drive shift at CHHR-FM (Shore 104) in 2009, and to CBC Vancouver sports a year later.  She co-hosted and anchored news on Breakfast Television for Vancouver's City-TV from 2011-2016, before being caught in a round of corporate cost-cutting.
Good luck at Roundhouse, Jody!