ON THIS DAY in 1911,
the "Father of Bluegrass Music" Bill Monroe was born in rural Kentucky.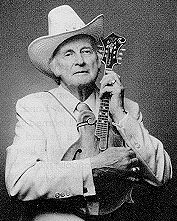 The type of music was named after his "Bluegrass Band."  He died Sep 9, 1996, 4 days short of his 85th birthday.
On this day in 1916, singer Dick Haymes was born in Buenos Aires.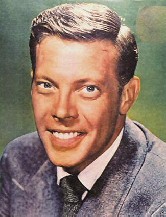 Some of his big hits (I'll Get By, You'll Never Know, Mamselle, & Little White Lies) are still heard regularly on nostalgia radio.   Haymes died Mar 28, 1980 at age 63.
On this day in 1918, the "other" Ray Charles was born in Chicago. He was Perry Como's orchestra & choral director for 35 years. He served as a musical consultant to the Kennedy Center Honors for 31 years and for "The Muppet Show."  As a singer, he is best known for the vocals, with Julia Rinker Miller, on the theme song for the ABC sitcom "Three's Company."  He died April 6 2015 at age 96.
On this day in 1925, "The Velvet Fog" singer & songwriter Mel Torme was born in Chicago.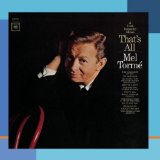 His most famous composition, "The Christmas Song," was made immortal by Nat King Cole.  Torme died June 5, 1999 at age 73.
On this day in 1928, Reno radio station KOH began transmissions.  Those same call letters are still heard nightly across Western North America at 780 khz.
On this day in 1931, vaudeville star Eddie Cantor was heard on radio for the first time. NBC's Chase and Sanborn Hour starring Cantor became one of the most popular radio shows of the 1930s.
On this day in 1937, television program executive (CBS, then NBC, and ultimately ABC) Fred Silverman was born.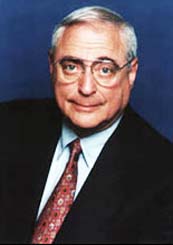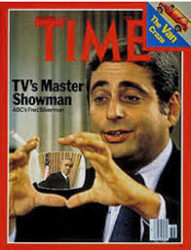 As producer he had hits in Matlock, In the Heat of the Night, and  Diagnosis Murder.
Also in 1937, the first successful radio soap opera set in the world of doctors and medicine Road of Life debuted on the NBC Red network.  Writer/producer Irna Phillips' story of handsome Dr. Jim Brent and his wife Jocelyn ran simultaneously on CBS for much of its 22 year run.
In 1947, NBC elected to ban crime shows on radio before 9:30pm.
On this day in 1948, actress & singer Nell Carter (Gimme a Break, Hangin' with Mr. Cooper) was born in Birmingham Alabama.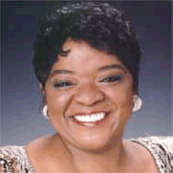 Nell is pictured in her Tony-winning role in Ain't Misbehavin'.   She died Jan 23, 2003 at age 54.
On this day in 1952, the song "You Belong to Me" by Jo Stafford topped the charts and stayed there for 12 weeks.
On this day in 1955, just months after hitting it big with his latest #1 single "Learnin' the Blues," Frank Sinatra recorded "(Love Is) The Tender Trap" from the movie of the same name.
Also in 1955, Little Richard started his recording career with Specialty Records.
On this day in 1959, Elvis Presley, who was stationed with the U.S. Army in Germany, met his future wife Priscilla Beaulieu when a friend brought her to a party at his apartment. They were immediately taken with each other.

On this day in 1960, the U.S. Federal Communications Commission banned the practice of payola — in which record companies paid disc jockeys to play certain records. The congressional investigation into payola caused the downfall of pioneer disc jockey Alan Freed, who did more than any other deejay to bring rock 'n' roll to a mass audience. Freed was fined 300 dollars and given a suspended sentence in 1962 after pleading guilty to two counts of commercial bribery. He was blackballed by the radio industry, and died a broken man on January 20th, 1965 at the age of 42.
Also in 1960, a movement to ban Ray Peterson's new single "Tell Laura I Love Her" began in the UK.  It was feared that the song's powerful story of a young stock-car driver killed while racing for his girl's love will lead to a "death cult" amongst teens.
On this day in 1961, the police sitcom "Car 54 Where are You?" debuted on NBC. 
On this day in 1963, the science fiction series "The Outer Limits" premiered on ABC-TV.
On this day in 1964, New York disc jockey Murray The K's latest rock and roll concert series at Brooklyn's Paramount Theatre ended after ten days with performances by Marvin Gaye, the Miracles, Martha & the Vandellas, the Shangri-Las, and Jay & the Americans.
On this day in 1965, the Paul McCartney song 'Yesterday' was released as a Beatles single in North America.
Also this day in 1965, NBC's Today Show was broadcast totally in color for the first time.

On this day in 1968, Clarence Carter received a gold record for his million-selling hit Slip Away.  Carter earned two other gold records for Too Weak to Fight and Patches.  The singer from Montgomery, Alabama had been blind since age one and taught himself to play guitar by age 11.
On this day in 1969, John Lennon and his wife, Yoko Ono, presented the Plastic Ono Band in concert for the first time…at Toronto's Rock 'n' Roll Revival Show. Chuck Berry, Little Richard, Chicago, Alice Cooper and The Doors were also on the bill.
On this day in 1971, during a North American tour Led Zeppelin appeared at Berkeley Community Theatre in northern California.
Also in 1971, Cher's soon-to-be best-selling single "Gypsies, Tramps & Thieves" was released.
In 1974, the first broadcast of "The Rockford Files" starring James Garner began its six-year run on NBC-TV. Another debut saw the first episode of "Police Woman" starring Angie Dickenson on NBC.
On this day in 1975, the Guess Who, fronted by Burton Cummings, performed together for the last time, at the Montreal Forum. Several different reconstituted versions of the Guess Who have played in concert since then.
Also in 1975, The Isley Brothers went to No.1 on the Billboard album chart with 'The Heat Is On'.
On this day in 1976, two great new bands released their first singles.  A promising group from Australia, Little River Band (below)


released "It's a Long Way There", while a rock act from the US northeast named Boston released "More Than a Feeling".
Also in 1976, Peter Frampton's fourth album "Frampton" with the studio versions of "Show Me The Way" and "Baby, I Love Your Way," finally was certified gold.  It had been released the previous year.
On this day in 1977, the first-ever viewer discretion warning was aired on TV, at the start of the syndicated "Soap."
On this day in 1979, ABBA began their first North American tour in Edmonton.
On this day in 1980, Jackson Browne scored his only US No.1 album with 'Hold Out'.
On this day in 1981, NBC's "Hill Street Blues"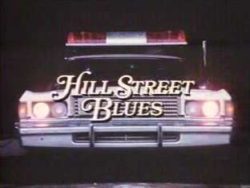 was the big winner at the 33rd Emmy Awards, along with Taxi, Judd Hirsh and Isabel Sanford.
On this day in 1982, actor Philip Ober (General Stone-I Dream of Jeannie) died at 80.
In 1986, Winnipeg's CKND-TV originated the first coast-to-coast telecast of the Canadian Country Music Awards.
Also in 1986, Berlin went to No.1 on the Billboard singles chart with the Giorgio Moroder written and produced 'Take My Breath Away'. On the B side, The Righteous Brothers'You've Lost That Lovin' Feelin', both songs were featured in the film 'Top Gun'.
On this day in 1989, Bruce Springsteen recorded "Viva Las Vegas" for the compilation benefit album "The Last Temptation of Elvis." A total of 25 artists recorded their versions of Presley's movie songs.

In 1990, the first episode of "Law and Order" aired on NBC.
On this day in 1991, Nirvana was thrown out of the Geffen Records launch party for their single 'Smells Like Teen Spirit' due to unruly conduct.  Seems band members had started a food fight.
Also in 1991, Alice Cooper appeared in New York City's Times Square where he sold his new record "Hey Stoopid" for just 99 cents.
On this day in 1993, "Late Night with Conan O'Brien" made its premiere on N-B-C. David Letterman had left the timeslot enroute to starting his new show at C-B-S.
On this day in 1994, 98-year-old comedian/actor George Burns underwent surgery to drain fluid from his brain.
In 1996, rapper Tupac Shakur died in a Las Vegas hospital, five days after he was wounded in a drive-by shooting on the city's casino strip. He was 25. Shakur was hit by four bullets as he rode in a car driven by the head of Death Row Records, Marion (Suge) Knight, who suffered a minor wound. Neither he nor anyone in Shakur's entourage of at least 10 cars provided any leads to investigators.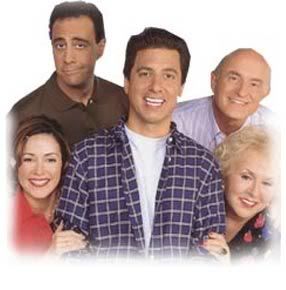 Also in 1996, CBS ran the first episode of what would prove to be an iconic television series "Everybody Loves Raymond."  It ran for 9 years.
Still in 1996, CMT (Country Music Television) was allowed to resume broadcasting in Canada. The network had been taken off the air over a broadcasting rights dispute.
In 1997, the Francis Winspear Centre, a 40-million-dollar concert hall, opened in Edmonton. The 10-day opening festival included concerts by jazz greats Herbie Hancock and Wayne Shorter, Irish folk legends the Chieftains and a joint performance by the Edmonton and Calgary Symphonies.
Also in 1997, Mariah Carey's Honey debuted on the Hot 100 at number 1 — her third single to do so.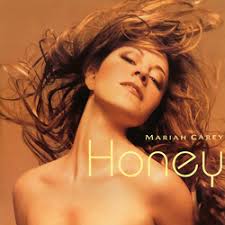 Carey became the first artist to have three singles debut at #1.
In 1998, NBC's "Frasier" won a record fifth consecutive Emmy award as TV's best comedy series.
Also in 1998, Lauryn Hill started a five week run at No.1 on the US album chart with 'The Miseducation of Lauryn Hill.'
In 1999, Graham Nash broke both legs after his sailboat was hit by a large wave in Hawai'i.
In 2000, Elton John threw a tantrum when he was set to appear at a sold-out show at a Portugese casino. When the audience were slow in leaving a VIP dinner before the concert, Elton left and flew home on his private jet without playing a note.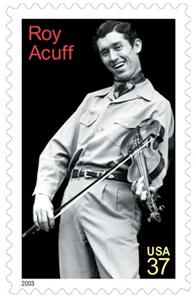 In 2003, a stamp honoring country music great Roy Acuff was unveiled by the U.S. Postal Service in a ceremony at the Grand Ole Opry.
In 2004, Oprah Winfrey celebrated the premiere of her 19th season by surprising each of her 276 audience members with a new car.
Also in 2004, the fourth and final season of the MTV reality show, The Osbournes, began. It featured a burnt out dad, obnoxious kids and mom Sharon trying to hold it all together.
Still this day in 2004, Democrat John Mellencamp and Republican Country singerTravis Tritt appeared on a Nashville street corner, playing their guitars to promote a bipartisan message for political civility.
In 2005, the home where Jimi Hendrix grew up in Seattle was saved from demolition after a new location was agreed to at the last minute.


The building was renovated into a community centre across from the cemetery where Hendrix was buried in 1970.
In 2009, actor Paul Burke, who starred in two 1960's ABC TV series, Naked City and Twelve O'Clock High, died of leukemia and non-Hodgson's lymphona at age 83.
Also in 2009, Vera Lynn went to No.1 on the UK album chart with 'We'll Meet Again: The Very Best of Vera Lynn'. At the age of 92 it made her the oldest living artist to achieve this feat with an album.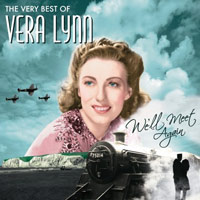 Still in 2009, at the MTV Video Music Awards in New York, The Muse performed "Uprising," their first televised U.S. performance. Green Day's "21 Guns" won for Best Video.   There was a major controversy when Hip-Hop's Kanye West jumped on stage, took the mic from Best Female Video winner Taylor Swift and said Beyonce had the best video. That resulted in a torrent of boos.
On this day in 2010, for the season premiere of Monday Night Football Green Day and the cast of the Broadway musical American Idiot performed "Last Of The American Girls" during halftime of the New York Jets' home opener, which Baltimore won 10-9.
Also in 2010, the exhibit "Elvis 1956: Photographs by Alfred Wertheimer" opened at the Rock and Roll Hall of Fame. The exhibit, which was part of the Hall's 15th anniversary, also contained 30 Elvis artifacts from Presley's Graceland home.

In 2011, country singer Wilma Lee Cooper, who became a member of the Grand Ole Opry with her late husband and singing partner Stoney Cooper in 1957, died at age 90.
Also in 2011, Slash reunited with former Guns N' Roses  bandmates (basslst Duff McKagan, drummer Matt Sorum and guitarist Gilby Clarke) for a Road Recovery benefit show in New York City.
In 2013, five days ahead of his 80th birthday pop singer Jimmie Rodgers (Honeycomb, Kisses Sweeter than Wine) was on hand in his city of birth, Camas, Washington, as the street in front of his home there was renamed Jimmie Rodgers Avenue.
In 2014,
 Jack White headlined Farm Aid in Raleigh, NC. Farm Aid board members Willie Nelson, John Mellencamp, Dave Matthews and Neil Young also performed at the Walnut Creek Amphitheater. Farm Aid is the longest running benefit concert series in the U.S.
In 2015, former REO Speedwagon guitarist Gary Richrath, whose songwriting and technique were major components of the group's early sound and success, died at age 65, shortly after undergoing abdominal surgery. He was with the group from 1970 to '89.
Today's Birthdays:
Actress Barbara Bain (Mission Impossible, Space: 1999) is 86.
Actress Eileen Fulton (As The World Turns) is 84.
TV producer/network executive Fred Silverman (Matlock, Diagnosis Murder) is 80 (see 1937 above).
Ontario-raised singer David Clayton-Thomas of Blood, Sweat and Tears is 76.
Singer Peter Cetera (Chicago) is 73.
Actress Jacqueline Bisset (Nip/Tuck) is 73.
Vancouver broadcaster/producer Jim Morrison is ??
Actress Christine Estabrook (Desperate Housewives, The Crew, Hometown) is 67.
Seattle-born actress Jean Smart (Harry's Law, Hawaii Five-Oh, Samantha Who?, 24, Designing Women) is 66.
Singer Randy Jones of the Village People is 65.
Record producer-musician Don Was is 65.
Actress Ann Dusenberry (Life with Lucy) is 64.
Actor Isiah Whitlock Jr. (Veep, The Wire) is 63.
Actress Geri Jewell (The Facts of Life, Deadwood) is 61.
R&B singer Joni Sledge (Sister Sledge) is 61.
Country singer Bobbie Cryner is 56.
Singer-guitarist Dave Mustaine of Megadeth is 56.
Radio and TV personality Tavis Smiley (PBS) is 53.
Actor Louis Mandylor (My Big Fat Greek Life, Martial Law) is 51.
Actor Jonathan Walker (Flash Gordon, Continuum) is 50.
Drummer Steve Perkins of Porno for Pyros and Jane's Addiction is 50.
Actor/writer/producer Tyler Perry (Meet the Browns, House of Payne) is 48.
Actor Dominic Fumusa (Nurse Jackie) is 48.
Actress Louise Lombard (CSI) is 47.
Port Alberni-born actor Scott Vickaryous (Breaker High, Boston Public, Get Real) is 42.
Country guitarist Joe Don Rooney of Rascal Flatts is 42.
Singer/songwriter Fiona Apple is 40.
Actor Jason Cook (Days of Our Lives, General Hospital) is 37.
Guitarist Hector Cervantes of Casting Crowns is 37.
Actor Ben Savage (Boy Meets World, Dear John) is 37.
Actress Kourtney Hansen (Nashville) is 37.
Actor Sean Brosnan (No Easy Days, Generation Kill) is 34.
Portland-born actress Erin Way (Colony, Detroit 187, Alphas, I <3 Vampires) is 30.
Actress Carol Anne Watts (Whittaker Bay) is 30.
Playboy Playmate/actress Nikki Leigh (Sangre Negra, Instant Movie Review) is 29.
Actress Taylor Gildersleeve (Hey Girl. All My Children) is 26.
Singer Niall Horan of One Direction is 24.
Actor Mitch Holleman (Reba) is 23.
Actor Robbie Kay (Once Upon a Time, Heroes Reborn) is 22.
Actress Lili Reinhart (Surviving Jack) is 21.
Chart Toppers – Sept. 13
1947
Peg o' My Heart – The Harmonicats
That's My Desire – The Sammy Kaye Orchestra (vocal: Don Cornell)
I Wonder Who's Kissing Her Now – Perry Como
Smoke! Smoke! Smoke! (That Cigarette) – Tex Williams
1956
Hound Dog/Don't Be Cruel – Elvis Presley
Whatever Will Be Will Be (Que Sera Sera) – Doris Day
The Flying Saucer (Parts 1 & 2) – Buchanan & Goodman
I Walk the Line – Johnny Cash
1965
Help! – The Beatles
Like a Rolling Stone – Bob Dylan
Eve of Destruction – Barry McGuire
Is It Really Over? – Jim Reeves
1974
(You're) Having My Baby – Paul Anka
I Shot the Sheriff – Eric Clapton
Rock Me Gently – Andy Kim
Please Don't Tell Me How the Story Ends – Ronnie Milsap
1983
Maniac – Michael Sembello
The Safety Dance – Men Without Hats
Tell Her About It – Billy Joel
I'm Only in It for the Love – John Conlee
1992
End of the Road – Boyz II Men
Baby-Baby-Baby – TLC
Humpin' Around – Bobby Brown
I Still Believe in You – Vince Gill
2001
Hit 'Em Up Style (Oops!) – Blu Cantrell
I'm Real – Jennifer Lopez
Let Me Blow Ya Mind – Eve featuring Gwen Stefani
Austin – Blake Shelton
2010
Love The Way You Lie – Eminem featuring Rihanna
Teenage Dream – Katy Perry
Dynamite – Taio Cruz
All About Tonight – Blake Shelton