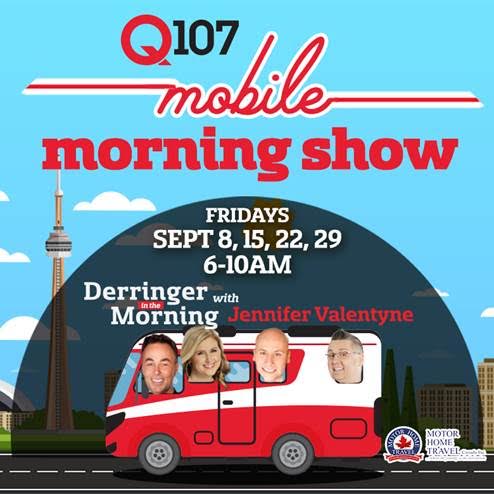 Q107 is taking their show on the road beginning this Friday, September 8th with the Q107 mobile morning show!
For the next four Fridays (September 8th, 15th, 22nd & 29th), the team will sit in traffic with loyal listeners and air live from a branded RV.
Each Friday, the Derringer in the Morning with Jennifer Valentyne show will also make a special appearance at one lucky winner's workplace with coffee, treats and $1,000! Listeners can enter the contest here.