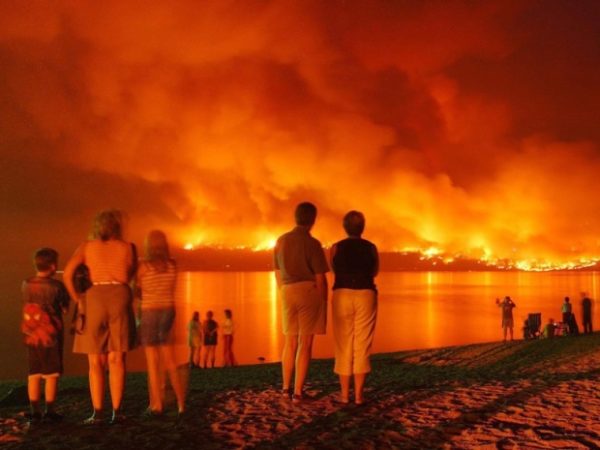 Courtesy of…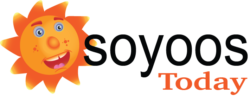 September 6, 2017
An Osoyoos councillor had some tough words for Global TV Tuesday, taking its news service to task for weather reporting over the summer months — especially as it has recounted wildfires raging throughout the province.
"One of the negative things about a media that sensationalizes things, is that when you use a broad stroke you paint every community in this province with the same brush," said Counc. CJ Rhodes at Council's regular meeting Tuesday afternoon.
"I'm speaking in particular about Global News and their labeling the South Okanagan as the Smokeanagan or whatever other ridiculous term that they've come up with. I'm not very happy with it."
Informing a television audience about wildfire and smoke threat is appropriate, he said, but he expects that reporting to be specific.
"It's just not right. You're not here; you're not experiencing it and you're telling everybody that it's crappy when it's not," he said, speaking to Council but directing his comments to Global TV.
"(We've had) dozens and dozens of consecutive days of beautiful weather — and not once did I ever hear any comments about the nice days we had in our community."
In a statement, Jill Krop, Global BC's News Director, said her organization understands using the term Smokeanagan might have proven offensive to some viewers.
"We did use the term Smokeanagan when referring to the massive amount of wildfire smoke blanketing parts of the Okanagan," she said. "In no way did we intend this to be disrespectful to the people living and/or visiting the area."
She added Global BC's goal was to provide "extensive coverage of the wildfires this summer" and  that Global BC's news team understands the gravity of the situation.
"Our goal was simply to make viewers aware of the volume of smoke impacting people there," she said.
"I have spoken with our team and have indicated that the term may be offensive to some viewers."
In late July, Global TV's Kelowna bureau sent reporter Shelby Thom to Osoyoos to explore how wildfires images and a province-wide state of emergency were affecting tourism efforts in the community.
The feature concluded with the message that "Osoyoos tourism operators want the public to know the beaches are pristine, the weather is beautiful, and the opportunities for water sports are endless."
Nevertheless, said Counc. Rhodes, the fallout of the brush-strokes reporting was to make life difficult for tourism operators in the community.
His assessment was confirmed by Don Brogan, General Manager at Walnut Beach Resort, who took to uploading morning videos of himself standing on the deck of the resort to show current conditions in Osoyoos.
"I was posting live video updates on to our Walnut Beach Facebook pages every two or three days," he said. "Especially after a Global TV news report, I would get out and show people what it was really like in Osoyoos.
"One day in particular, I watched the news in the morning as I was getting ready to work and I drove here and I said I've got to say something to somebody. That was my first video and I just kept going from there."
His concern, he added, was with an apparent lack of understanding about Okanagan geography in Global's Vancouver newsroom.
"You mention Kelowna on the news and we all get painted with the same brush," he said. "It's like we're all one big happy family and we can all see each other across the street. That's not the case.
"There were some terrible smoky ashy days in Kelowna that weren't like that here. But Global's got a station in Kelowna and that's what got reported."
Counc. Rhodes said he's taken to using his TV remote to express his displeasure with Global, noting there are "all kinds of credible options on the satellite dish that I have."
As to enjoying his community, he's hoping visitors will get the message that Osoyoos is a great place to vacation.
"We've had beautiful, rain-free days in our community. It's been warm, the weather's been predictable and people have been able to enjoy everything in this community."
Read More HERE