Art Factora will be joing Rogers new Vancouver venture as the assistant Program Director for the new SportsNet 650… Congratulations Art, that's great news!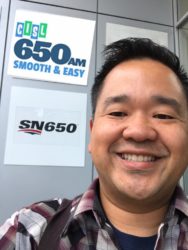 from our facebook friend Art Factora 
the following good message…
When one door closes another one opens…
7+ years have really flown by. First, I want to thank Stu Ferguson for his guidance and leadership for over the past 15 years. You have been instrumental in the meteoric rise of my career. Thank you to everyone I've met and worked with in the Astral/BellNotBell/Newcap building. I'm looking forward to my new role as Assistant Program Director for the new Sportsnet 650. Official launch happens on September 4th.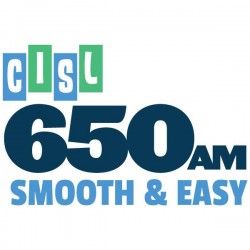 Smooth & Easy isn't over yet. There's special programming from now until Sunday at midnight.
Thursday August 24: · Stu Boomer Café 9-3 · Casey White Drive Home 3-6pm
This Friday Morning August 25: · Tom Lucas with Don Percy · 6am to 9am
Stu Boomer Café 9-3 with guest appearance by Joanne Sutton · 3pm Casey White Drive Home · 4pm Gerry O'Day Drive Home · 5pm Paul Sereda Drive Home Saturday August 26: · Stu Boomer Café 10-3 Sunday August 27: · Stu Boomer Café 9-11am Farewell with Art Factora · Final Red Rock Diner N-4 Red Robinson · Tom Lucas 6-8pm Farewell
Tune in CISL650.com before it's gone. Including Red Robinson's Reds Diner on Sunday from noon to 4pm.
Most importantly if it wasn't for CISL I wouldn't have met my wife. Thank you ?
Art Factora