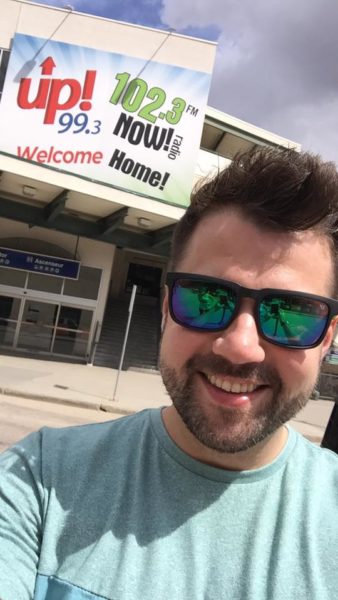 Congratulations Jay!
from our facebook friend Jay Stone
This great news!
It is said that the best journeys in life lead you home.
I'm thrilled to let you know that I've accepted a big opportunity; my next chapter is bringing me back home to Alberta, as the new Program Director of Jim Pattison's up! 99.3 in Edmonton. A strong radio station with an incredibly talented team that I can't wait to work with!
To everyone in this vibrant city that I've connected with over the past 8.5 years, from co-workers to mentors and friends, thanks for making it such a memorable chapter of my life.
It's time to move home. My kids and my family are all excited I'm moving closer to them. My gal Sara is bouncing off the walls with excitement too… Heck let's be real, so am I.
On to the next chapter my friends!
Where was Jay before his return to Edmonton?
Jay started in radio as the Afternoon Drive host on 98.9 Jet FM in Courtenay, BC. He moved to Rawlco in 2008 as the evening host on Z99 before moving to Kelowna to help launch 103.9 The Juice as Music Director and PM Drive host. In 2009, he moved back to Regina, to become the Program Director of Z99 and in January 2012, took on his current role as Program Director of 980 CJME. His last day in Regina will be September 8th.