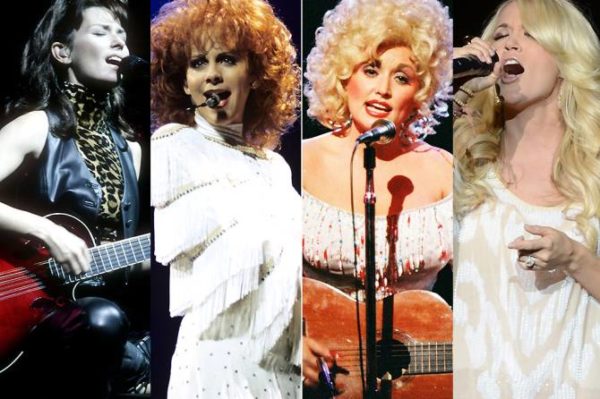 You don't even need to write out their full names; if you know anything about country music, you know who they are. These performers have been, and are, part of the very foundation of country music, yet for whatever reason women in the industry are finding themselves marginalized.
Country music is something of a boy's club, especially on the radio. Whether it harkens back to Nashville (a.k.a. "Southern values") or if it's something more insidious in modern culture, female country musicians are having a much harder time making it big. Radio air time — which is key for any emerging artist — is in short supply for women.
.
This is not a new phenomenon, and has been happening over decades, ebbing and flowing as trends fluctuate. In 2015, radio consultant Keith Hill said in an interview with Country Aircheck, a country radio trade publication, that playing too much female country music equals poor ratings. He also said playing female songs back-to-back isn't a good idea, basing his point-of-view entirely on listener statistics.
"If you want to make ratings in country radio, take females out," said Hill. "The reason is mainstream country radio generates more quarter-hours from female listeners at the rate of 70 to 75 per cent, and women like male artists. The expectation is we're principally a male format with a smaller female component. I've got about 40 music databases in front of me, and the percentage of females in the one with the most is 19 per cent."
His next quote triggered what's known as "Tomatogate," which became a hot-button debate in the industry.
"Trust me, I play great female records, and we've got some right now," he said. "They're just not the lettuce in our salad. The lettuce is Luke Bryan and Blake Shelton, Keith Urban and artists like that. The tomatoes of our salad are the females."
After some heated backlash from women in country music and their fans — Jennifer Nettles tweeted, "I see a big ole vagina-shaped opportunity [here]," and Martina McBride created "Tomato Lover" t-shirts — the galvanization slowly dissipated, and it seems country music radio is back at status quo: the approximate ratio of playtime is still one female song to every nine male songs.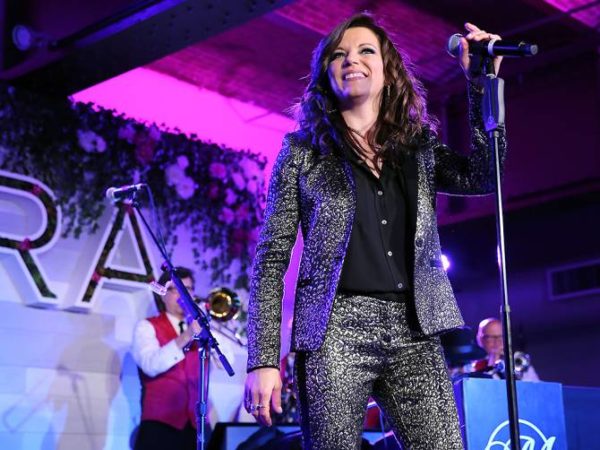 Global News, which is owned by Corus, listened to three different Canadian country-music radio stations for 12 hours and tallied the number of songs by male artists, female artists and mixed groups (containing both male and female members). The results, presented below in three separate graphics, are jarring.
First, we listened to Corus station Country 104, which is based in Woodstock, Ont., from 11:54 a.m. to 11:57 p.m. on July 25. In those 12 hours, there were 162 male songs, 5 mixed-gender group songs and a scant 16 female songs.
Next, we studied the playlist of KX96 FM out of Oshawa, Ont., from 3:48 a.m. to 3:44 p.m. on July 26. Over this early morning-to-mid-afternoon span, the station played 119 male songs, 7 mixed-gender group songs and 22 female songs.
We tuned to west-coast dial 93.7 JR FM, which operates out of Vancouver, B.C., from 11:36 a.m. to 11:59 p.m. on July 26. We discovered the trend is the same no matter where you are in the country: in the 12 hours, 93.7 JR FM played 151 male songs, 11 mixed-gender group songs and only 14 female songs.
READ THE REST OF THE STORY  HERE  AT THE GLOBAL NEWS WEBSITE