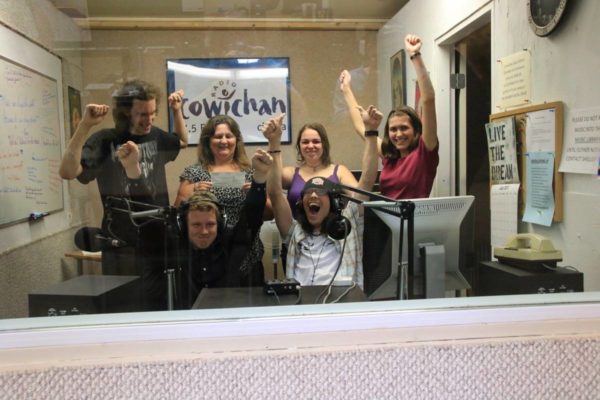 Working together with local school, exciting projects earn Radio Cowichan big payday.
by Lexi Bainas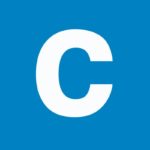 Fri Jul 21st, 2017
Board members, regular volunteers, and Lake Cowichan School students were overjoyed recently when Erin Richards showed up with a $1,000 cheque from Sunfest's Laketown Ranch Benevolent Society.
Shelley Davies-Coburn, secretary, DJ, marketing, and fundraising coordinator at Radio Cowichan, was utterly delighted at receiving the $1,000 from the Society as part of the recent Help Us Help Others contest.
"This will pay a lot of bills," she said, waving the cheque around in the air as friends laughed.
The contest was a great way to interact with the community, Richards said.
"We had lots of entries. We tried to get people to share videos about organizations that are doing really good work and then we would pick a 'winner' to donate a thousand dollars to. We've decided to donate it to Radio Cowichan. It feels really good to be able to contribute so much locally, really local for us because Laketown Ranch is only minutes away. They work with kids and the station itself does so much to keep the community connected."
Richards was impressed with what she saw when she visited the Radio Cowichan building, which is part of the Lake Cowichan School complex.
"Part of how we measure our success as a company is by how much we're able to give back to our community. With the on-going success of Sunfest and the amazing first-year success of Laketown Rock, we're able to donate throughout the year through the Laketown Ranch Benevolent Society.
"We chose Radio Cowichan for this donation because of their unyielding support of local kids. Their programs teach these kids the technical aspects of broadcasting, as well as instill in them self confidence and self esteem."
The society's officials had to decide among quite a few entries (with videos) in their contest but the one from the Radio Station really caught there attention.
Read and See More HERE