ON THIS DAY in 1911
singer LaVerne Andrews (pictured right) was born in Minneapolis.


She & her younger sisters, Patty and Maxene, were one of the most successful women's singing groups, The Andrews Sisters, with 19 gold records and sales of nearly 100 million copies. In 1937, the sisters scored their first big hit with 'Bei Mir Bist Du Schoen.' In addition to 'Boogie Woogie Bugle Boy', their best-known songs included 'Don't Sit Under the Apple Tree' and 'Rum and Coca Cola'. Laverne died from cancer May 8, 1967 at age 55, and the Andrews Sisters singing group was never restructured.
In 1917, lyric soprano Dorothy Kirsten was born in Montclair NJ.  As well as her 30-year career with the Metropolitan Opera she guested and performed on many radio programs, and co-starred with Frank Sinatra on the Lucky Strike Hit Parade.   On TV she was a guest 4 times on the Ed Sullivan Show and 3 times on the competing Colgate Comedy Hour, plus spots on the Dinah Shore Chevy Show & Jack Benny. She died following a stroke Nov. 18 1992 at age 75.

In 1918, actor Sebastian Cabot was born in London.  He is best remembered as a gently composed "gentleman's gentleman" in TV's 1960s situation comedy Family Affair, starring Brian Keith. He was also a regular panelist on the game show Stump the Stars. In 1964, Cabot hosted the short-lived television series, Suspense, and voiced or narrated a few other film and television projects.  He died following a stroke at Deep Cove on the Saanich Peninsula (suburban Victoria) Aug 22, 1977 at age 59.
In 1924, Winnipeg-born inventor and radio pioneer William Stevenson sent the first photo across the Atlantic by radio, from New York to England.
In 1925, rock `n' roll pioneer Bill Haley (William John Clifton Haley Jr.) was born in Highland Park, a section of Detroit. The biggest hit for Bill Haley & His Comets was the rock `n' roll classic "(We're Gonna) Rock Around the Clock," a No. 1 song for eight weeks in 1955. He was posthumously inducted into the Rock and Roll Hall of Fame in 1987. He died of a brain tumour Feb. 9 1981 at age 55.

Also in 1925, singer/host/entrepreneur Merv Griffin was born in San Mateo Calif.  His singing career began at KFRC San Francisco, and hit its peak as vocalist with Freddy Martin's Orchestra.  He was the singer on a number of hits, including I"ve Got a Lovely Bunch of Coconuts.   He was a TV quizmaster, and started guest hosting the Tonight Show, which led to his own wildly popular syndicated talk show.   He became enormously wealthy after selling his two successful TV quiz creations, Jeopardy & Wheel of Fortune.  He died of prostate cancer Aug. 12 2007 at age 82.
In 1927, comedian Pat Paulsen was born in South Bend Washington.  As a cast member of CBS TV's Smothers Brothers Comedy Hour in 1968 he launched a satirical drive for the US Presidency, which he attempted to repeat in 1972, but his time had passed.  He died after a long battle with colon cancer Apr 24, 1997 at age 69.
In 1934, In London England, Canadian soprano Sarah Fischer sang 30 minutes of excerpts from Carmen in the first opera telecast by the British Broadcasting Corporation (BBC).
In 1937, the big band classic, Sing, Sing, Sing was recorded by Benny Goodman and his Orchestra. Sitting in on this famous Victor Records session were Gene Krupa, Ziggy Elman and Harry James.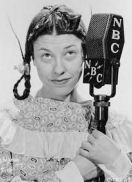 In 1943, after several years in supporting radio roles with Rudy Vallee, Paul Whiteman and Edgar Bergen, Judy Canova began her own weekly comedy-and-music show on CBS. The show continued for the next 10 years, mostly on NBC Radio.,
In 1947, a hidden microphone eavesdropped on unsuspecting people for the first time, as Candid Microphone hit the airwaves. Allen Funt was the host of the ABC radio show the forerunner of the long-running TV version, Candid Camera.  Candid Microphone didn't have as long a run on radio, however, lasting one year on ABC, taking a two year hiatus and returning 1n 1950 on CBS Radio for a three-month summer run.
In 1950, the CBS Radio answer to NBC's Dragnet aired for the first time. The Lineup had a distinguished three-year run in the waning days of bigtime radio.
In 1954, WHBQ in Memphis became the first radio station to play an Elvis Presley record("That's Alright Mama") when disc jockey Dewey Phillips (below) aired the song on his radio show.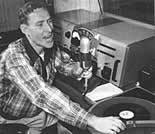 In 1957, 16-year-old John Lennon and Paul McCartney, who was 15,  met each other for the first time at a St. Peters Church social in Liverpool where John's band, the Quarrymen were playing. John was said to be impressed that Paul knew all the words to "Be-Bop-A-Lula" and could play proper chords.
In 1959, Columbia Records released the next Top 20 country single by Johnny Cash, 'Five Feet High and Rising,' with 'I Got Stripes' on the flip side.
In 1961, Conway Twitty performed his moderate pop hit "The Next Kiss (Is the Last Goodbye)" on ABC-TV's "American Bandstand."
In 1963, "Easier Said Than Done" by Essex topped the charts and stayed there for 2 weeks.
In 1965, the No. 1 Billboard Pop Hit was "(I Can't Get No) Satisfaction," by the Rolling Stones. It was the Stones' first No. 1 single in North America.
Also in 1965, the Jefferson Airplane was formed in San Francisco.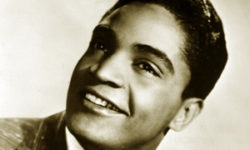 In 1967, singer Jackie Wilson was in Chicago to record "(Your Love Keeps Lifting Me) Higher and Higher," a future #1 R&B hit for Brunswick Records.
In 1968, The Rolling Stones scored their fifth North American chart-topping single when 'Jumpin Jack Flash' hit No. 1 in Billboard.
Also in 1968, Simon & Garfunkel had three of the Top 10 albums–#1 Bookends, #2 "The Graduate" Soundtrack and at #10, Parsley, Sage, Rosemary and Thyme.

In 1971, trumpeter & vocalist Louis "Satchmo" Armstrong suffered a fatal heart attack at age 69. He won a Grammy in 1965 as Best Male Vocal Performance for "Hello Dolly," a Lifetime Achievement Grammy in 1972 and was inducted into the Rock and Roll Hall of Fame in 1990 as a forefather of rock music.
Also in 1971, Karen & Richard Carpenter hosted the debut of their summer series, Make Your Own Kind of Music, on NBC-TV.
In 1973, actor Patrick McVey, who spent 5 seasons beginning in 1950 playing crusading newspaper editor Steve Wilson on TV's Big Town, died at age 63.
Also in 1973, Queen released their first single, "Keep Yourself Alive."

In 1974, "A Prairie Home Companion" a live-variety show conceived and hosted by Garrison Keeler, had its first airing on Minnesota Public Radio.  Since then it has become one of the most popular weekly features of National Public Radio.
Also in 1974, "Rock the Boat" by the Hues Corporation topped the charts, but just for the one week.
In 1978, Eddie Mahoney changed his name to Eddie Money in preparation for his budding career as a recording artist.
In 1979, Van McCoy, the producer, musician, songwriter, and orchestra leader most famous for his massive 1975 disco hit "The Hustle", died of a heart attack at age 39.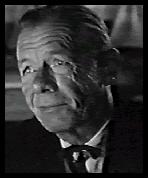 In 1982 actor Russell Thorson, who starred in radio's One Man's Family & I Love A Mystery, and on TV One Man's Family plus scores of guest roles, died at age 72.
In 1984, Michael Jackson and his brothers started their Victory Tour in Kansas City's Arrowhead Stadium. The tour turned out to be a victory for the Jacksons, who gave 55 shows before nearly two million people over the next five months.
In 1985, Phil Collins went to No.1 on the Billboard singles chart with 'Sussudio', his third US No.1.
In 1987, the Grateful Dead's 12th studio album "In The Dark," was released.
In 1989, WHOT – a Brooklyn-based pirate radio station – was busted and shut down by the FCC after nine years of broadcasting.

In 1991, Van Halen's "For Unlawful Carnal Knowledge" debuted at No. 1 on Billboard's pop album chart. It was Van Halen's third straight chart topping album, and remained #1 for 3 weeks.
In 1993, having exceeded sales of a million units, the Reba McEntire album "Whoever's In New England" was certified Platinum.
In 1994, actor Cameron Mitchell, who starred in TV's High Chapparral and at least six mini-series, died of lung cancer at age 75.
In 1996, "Killing Me Softly" by the Fugees topped the charts and stayed there for a week.
In 1997, The Prodigy went to No.1 on the Billboard album chart with 'The Fat Of The Land'.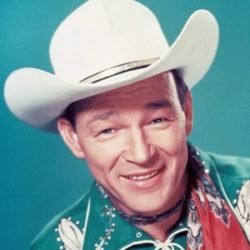 In 1998, acclaimed cowboy singer and actor Roy Rogers, 86, died in his sleep at his home in the desert community of Apple Valley, Calif. The "King of the Cowboys" had been ill with congestive heart failure for some time.
In 2000, the CRTC gave approval for CIVI-TV Victoria ('The New VI'), with a rebroadcaster in Vancouver, and both at that time owned by CHUM.  The station was first rebranded 'A-Channel' (2005) and more recently (2011) 'CTV Vancouver Island,' under the ownership of Bell Media.
Also in 2000, a jury awarded former NHL player Tony Twist of the St. Louis Blues $24.5 million for the unauthorized use of his name for a violent mob boss in a comic book and an HBO cartoon series. Subsequent appeals lowered the damages paid to $15 million. Meantime HBO agreed to an out of court settlement for an undisclosed amount.
In 2003, actor Buddy Ebsen, who starred in TV's The Beverly Hillbillies and Barnaby Jones, died of pneumonia at age 95.

Also in 2003, Skip Battin, bassist and songwriter with The Byrds, died of complications from Alzheimer's disease at age 69. He also played with New Riders Of The Purple Sage and The Flying Burrito Brothers.
Still in 2003, Beyonce featuring Jay-Z started a three-week run at No.1 on the UK singles chart with 'Crazy In Love.'  It also spent 8 weeks at No.1 on the US chart.
In 2004, soul singer-songwriter Syreeta Wright died after a two-year battle with bone cancer aged 57. She once worked as a secretary at Motown Records and married Stevie Wonder in 1970.
In 2005, Bob Geldof of the Boomtown Rats was nominated for a Nobel Peace Prize for his work in organizing & promoting the string of Live 8 concerts that had been held for charity four days earlier.
Also in 2005, Grammy award winning Rap star Lil' Kim (real name Kimberley Jones) who had been convicted of perjury and conspiracy back in March, was sentenced to one year plus a day in jail for lying to a grand jury to protect friends, plus three years probation. She was also fined $50,000.

In 2007, Britney Spears apologized for attacking a photographer's car with an umbrella earlier this year. Pictures of the 25-year-old lashing out appeared in several newspapers shortly after photos emerged of her shaving her head in a hair salon.
In 2010, R&B singer/songwriter & producer Harvey Fuqua, the founder of the seminal doo-wop 1950's group The Moonglows, suffered a fatal heart attack at age 80.
In 2012, Vancouver's celebrity chef Anthony Sedlak, host of Food Network Canada's 'The Main,' committed suicide via an overdose of cocaine at age 29.
In 2013, John Mayer launched his first tour in three years in Milwaukee. During the time between tours, the singer/songwriter underwent two rounds of surgery to repair a granuloma in his throat and a public break-up with pop singer Katy Perry.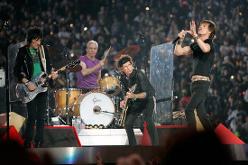 Other concerts taking place this day in 2013 included The Rolling Stones (above) in the first of two shows at London's Hyde Park as part of their 50 & Counting tour.  Metallica returned to Denmark's Roskilde Festival for the first time in 10 years.  And in the U.S., The Eagles began their two-year History of the Eagles world tour in Louisville, while  country singer Toby Keith staged his Oklahoma Twister Relief Concert in Norman.
In 2015, film and TV producer Jerry Weintraub died of cardiac arrest at age 77.  A promoter and impresario in the old sense, Weintraub was a larger-than-life, Damon Runyon-esque character as he produced concerts by the likes of Elvis Presley, Frank Sinatra, Bob Dylan, Dolly Parton, the Beach Boys, the Pointer Sisters and John Denver, during his wide-ranging entertainment career spanning more than 50 years.
In 2016,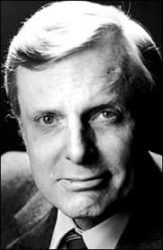 Tony Award-nominated actor John McMartin, who for five decades guested on TV shows from Falcon Crest and Murder She Wrote to Law & Order, Coach and Unbreakable Kimmy Schmidt, succumbed to cancer at age 86.
Today's Birthdays:
Actress-singer Della Reese (Touched by an Angel) is 86.
Singer Gene Chandler is 80.
Actor Ned Beatty (Homicide: Life on the Street, Roseanne) is 80.
Country singer Jeannie Seely is 77.
Montreal-born actress Rosemary Forsyth (Santa Barbara) is 74.
Actor Burt Ward (Batman) is 71.
Actor Fred Dryer (Hunter) is 71.
Actres Shelley Hack (Charlie's Angels) is 70.
Recently retired CBC TV 'National' anchor Peter Mansbridge is 69.
Actress Geraldine James (Anne) is 67.
Actor Geoffrey Rush (Genius) is 66.
Actress Allyce Beasley (Moonlighting, Recess, All-New Dennis the Menace) is 66.
Actress Shelley Hack (Charlie's Angels) is 65.
Actor Grant Goodeve (Eight is Enough, Northern Exposure) is 65.
Singer Nanci Griffith is 65.
Actress Allyce Beasley (Moonlighting) is 63.
Jazz musician Rick Braun is 62.
Actor Casey Sander (Grace Under Fire) is 61.
Country musician John Jorgenson is 61.
Drummer John Keeble of Spandau Ballet is 58.
Actress Kimberly Foster (Dallas, All My Children) is 56.
Actor Brian Posehn (Just Shoot Me) is 51.
Actor Glenn Scarpelli (One Day At A Time, Jennifer Slept Here) is 51.
Actor Robb Derringer (Days of Our Lives, General Hospital, The Lake) is 50.
Actor Brian Van Holt (Cougar Town, John from Cincinnati, Threshold) is 48.
Rapper Inspectah Deck of Wu-Tang Clan is 47.
Actor William Lee Scott (Steve Harvey Show) is 44.
Montreal-born actor/voicist Alessandro Juliani (Battlestar Gallactica, The 100, Smallville, Nexo Knights, Kong: King of the Apes) is 42. 
Rapper 50 Cent (Curtis James Jackson III) is 42.
Twin actresses Tia  Mowry-Hardricht and Tamera Mowry-Housely (Sister Sister, The Game, Instant Mom, Bratz) are 39.
Actor Adam Busch (Men at Work, Buffy the Vampire Slayer) is 39.
Comedian/writer/producer/actor Kevin Hart (Real Husbands of Hollywood, Kröd Mändoon and the Flaming Sword of Fire) is 38.
Actress Eva Green (Penny Dreadful, Camelot) is 37.
Actor/TV host Nnamdi Asomugha (The Best Damn Sports Show Period) is 36.
Actress Paula LaBaredas (The Silicon Assassin Project) is 35.
Actress Paula LaBaredas (The Silicon Assassin Project) is 34.
Toronto-born actor Gregory Smith (Rookie Blue, Everwood) is 34.
Actor Brady Bluhm (Get A Life) is 34.
Actress Brittany Underwood (One Life to Live) is 29.
Singer Katy Tiz is 29.
Actor Jeremy Suarez (The Bernie Mac Show) is 27.
Actor Benjamin Papac (Into the Badlands) is 27.
Twin actresses Becky & Milly Rosso (The Suite Life of Zack & Cody) are 23.
Quebec-born actor/voicist Robert Naylor (Bellevue, Cardinal, 19-2, Arthur) is 21. 
Chart Toppers: July 6
1950
Bewitched, Bothered, and Bewildered – The Bill Snyder Orchestra
My Foolish Heart – The Gordon Jenkins Orchestra (vocal: Eileen Wilson)
I Wanna Be Loved – The Andrews Sisters
I'll Sail My Ship Alone – Moon Mullican
1959
Lonely Boy – Paul Anka
Waterloo – Stonewall Jackson
Lipstick on Your Collar – Connie Francis
The Battle of New Orleans – Johnny Horton
1968
This Guy's in Love with You – Herb Alpert
Jumpin' Jack Flash – The Rolling Stones
The Look of Love – Sergio Mendes & Brazil �66
D-I-V-O-R-C-E – Tammy Wynette
1977
Gonna Fly Now (Theme from "Rocky") – Bill Conti
Undercover Angel – Alan O'Day
Da Doo Ron Ron – Shaun Cassidy
That was Yesterday – Donna Fargo
1986
There'll Be Sad Songs (To Make You Cry) – Billy Ocean
Holding Back the Years – Simply Red
Who's Johnny – El DeBarge
Everything that Glitters (Is Not Gold) – Dan Seals
1995
Have You Ever Really Loved a Woman? – Bryan Adams
Don't Take It Personal (just one of dem days) – Monica
One More Chance/Stay with Me – The Notorious B.I.G.
Sold (The Grundy County Auction Incident) – John Michael Montgomery
2004
The Reason – Hoobastank
Burn – Usher
Leave (Get Out) – JoJo
If You Ever Stop Loving Me – Montgomery Gentry