..HAPPY BIRTHDAY TO 'MR. PSR', MICHAEL EASTON!
ON THIS DAY in 1904,
actor Peter Lorre was born in Hungary.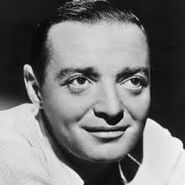 Besides his many memorable bigscreen roles he was very active in bigtime radio, with guest roles on Suspense & Inner Sanctum Mysteries, plus starring weekly in NBC's Mystery in the Air. On TV he had a recurring role on 77 Sunset Strip. and repeated appearances on Playhouse 90. He died at age 59 after a stroke on March 23 1964.
In 1909, Elvis Presleys' manager, the late Colonel Tom Parker was born in the Netherlands. Before managing Elvis, Parker handled the careers of Minnie Pearl, Eddy Arnold, Hank Snow and Tom Mix.  Presley was convinced he wouldn't have hit it as big without Parker's guidance, and in the latter years was splitting the take with Parker 50/50.  He died Jan 21 1997 after a stroke at age 87.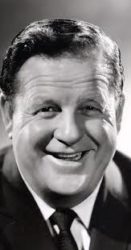 In 1916, news commentator & anchor 
Alex Dreier
 was born in Honolulu Hawaii.  He did radio commentaries for NBC from 1942-45 and 1951-56.  As Chicago's 'man on the go' he anchored first at WNBQ and then WBKB-TV's top rated news in the late 50's and 60.  He later moved to California where he pursued a TV acting career and was a newscaster for KTTV.  He died March 11 2000 at age 83.
.
In 1925, in Toronto, Ted Rogers Sr. invented the alternating-current tube which facilitated plug-in batteryless radios. Until then, all radios had been battery operated. The RB call sign of his radio station CFRB stood for 'Rogers Batteryless.'
In 1933, the Kraft Music Hall debuted on NBC radio. It turned out to be one of radio's longest-running hits. The first programs, designed to introduce Miracle Whip salad dressing, presented Paul Whiteman and his Orchestra. Singer Al Jolson (below) became the host of the show in 1934.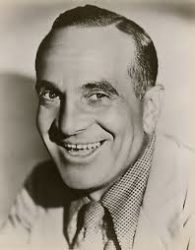 In 1936, crooner Bing Crosby was named the host, and he stayed in place for the next decade, after which Al Jolson returned. The Kraft Music Hall continued on NBC radio until 1949 and then on TV for many more years ; the first year as Milton Berle Starring in the Kraft Music Hall, later it was Perry Como's Kraft Music Hall for four seasons. From 1967 on, TV's Kraft Music Hall featured a variety of guest hosts. Bring on the Velveeta and the Philadelphia brand cream cheese!
Also in 1933, actor/comic Pat Morita was born in California.  Although a highly regarded stand-up comic he is best remembered for his TV role as Arnold the diner owner on Happy Days, and his key role as the mentor in The Karate Kid movies.  He died Nov. 25 2005 at age 72.
In 1941, Duke Ellington and his Orchestra recorded his composition, a future pop and jazz standard, "I Got it Bad (and That Ain't Good)," thanks in no small part to the great vocal byIvie Anderson.
In 1947, the historical drama, Mr. President starring Hollywood character actor Edward Arnold began its six-year run on ABC.  A different president was featured each week, and the specific identity of the leader being dramatized was not revealed until the end of the show.
Also in 1947, the No. 1 Billboard Pop Hit was "Chi-Baba, Chi-Baba" by Perry Como.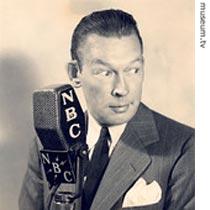 In 1949, entertainer Fred Allen ended his amazing radio career as host of his own show. Allen was attempting a transition to TV. Guest on his final show was his old pal, Jack Benny. Allen's caustic wit didn't play well on TV and he quickly found himself out of broadcasting, except for his many panel appearances on the original What's My Line.
In 1952, Kay Starr was in Hollywood to record her future Top Five pop single, "Side by Side."
In 1954, the McGuire Sisters made their debut on the Billboard charts with their first single, that would go on to be a #1 song for 10 weeks–"Sincerely".

In 1955, Elvis Presley, with his backing players Scotty Moore and Bill Black, played the first of three nights at the US Air Force base in Biloxi, Mississippi.
In 1956, big band leader and clarinetist Benny Goodman was quoted in an article in LOOK magazine as saying of rock 'n' roll: "I guess it's okay, man. At least it has a beat."
In 1959, CBS journalist Edward R. Murrow interviewed his 500th — and final — guest on his weekly Person to Person TV program, actress Lee Remick. Just hours before this final broadcast, Murrow had presented his last news broadcast on the CBS radio network. CBS-TV had reportedly made $20 million from Murrow's Person to Person series.

In 1961, "Quarter to Three" by U. S. Bonds topped the charts and stayed there for 2 weeks.
Also in 1961, future hit songs were recorded in Nashville as Elvis Presley taped "(Marie's The Name) His Latest Flame" and "Little Sister," while Roy Orbison recorded "Crying." Both sessions featured allstars Floyd Cramer, Boots Randolph and Scotty Moore in the studio band.
Still in 1961, the doo-wop group The Marcels made their TV debut, performing their biggest hit "Blue Moon" on ABC's "American Bandstand."
Again in 1961, a group that would enjoy tremendous success in the 70's and 80's was first introduced.  The Spinners debuted this date on the Billboard chart with their first single, "That's What Girls Are Made For".
In 1963, following a Beatles performance at Newcastle-upon-Tyne, England, John Lennon andPaul McCartney wrote their first #1 hit "She Loves You."
In 1964, the album A Hard Day's Night was released by United Artists Records. The LP featured all original material by The Beatles and became the top album in North America a month later.
Also in 1964, "It's All Over Now" by the Rolling Stones was released. It was the first Stones song to reach number one in Britain.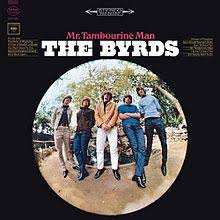 In 1965, 
Mr. Tambourine Man
, by The Byrds, reached the number one spot on the pop music charts. The song was considered by many to be the first folk-rock hit. The tune was written by Bob Dylan, as were two other hits for the group: All I Really Want to Do and My Back Pages. The group composed of Roger McGinn, David Crosby, Gene Clark, Chris Hillman and Mike Clarke charted seven hits. The Byrds were inducted into the Rock and Roll Hall of Fame in 1991.
.
In 1966, two days into their their third tour of North America, the Rolling Stones played two shows in one day: a matinee at the Coliseum in Washington, DC and an evening show at the Baltimore Civic Centre in Maryland. The supporting acts at both shows were the McCoys and the Standells.
In 1969, Canadian folksinger/songwriter Joni Mitchell guested on ABC's Mama Cass TV special from Los Angeles. Others on the show included singers Mary Travers & John Sebastian and comic Buddy Hackett.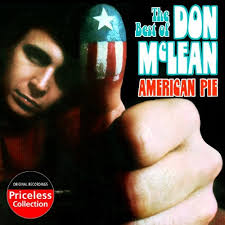 In 1971, WNEW-FM in New York City was the first radio station anywhere to play 
Don McLean
's new release and future #1 smash, "American Pie," in its extended playing time of 8:36.
.
In 1974, Cher divorced Sonny Bono after 10 years of marriage. Four days later, Cher married guitarist Gregg Allman in a union that featured several breakups and reconciliations, the birth of a son, and a final formal split three years later.
In 1975, Van McCoy's international hit "The Hustle" was certified Gold.
In 1976, the tallest free standing structure in the world to that time, the CN Tower (Canadian National) opened in Toronto. It's 1,815 feet, 5 inches (553.33 meters) in height includes a 335 foot (102 meters) steel broadcasting antenna, used by 16 Toronto TV & FM stations.

In 1977,  Elvis Presley gave what turned out to be the last performance of his career at a concert in Indianapolis.  Elvis would be dead less than two months later. The last two songs he performed were 'Hurt' and 'Bridge Over Troubled Water.'
In 1979, Elvis's father Vernon Presley died following a heart attack at age 63. He was buried next to Elvis at Graceland.
In 1983, the songwriting TV & radio host Walter O'Keefe, also known as The Mayor of Hollywood, died at age 82.  He is best remembered today as the longrunning emcee of radio's daily Double or Nothing, which was syndicated in Canada into the 1950's.
In 1983, the daytime drama "Loving" premiered on ABC TV. It ran for 3,169 episodes through late 1995.

In 1984, CKNW 's Bill Hughes (above, right) qualified for the Guiness Book of World Records as he broadcast the 12,000th edition of "Roving Mike." The 'man-on-the-street' quarter-hour was initially hosted in the 1940's by the first station owner Bill Rea.  Hughes took over the 'Mike' in 1950.
In 1988, the No. 1 Billboard Pop Hit was "Dirty Diana," with Michael Jackson.
In 1990, eight radio stations in Kansas and Oklahoma declared a boycott of songs by k d lang, due to her anti-meat TV ad.
In 1992, Elton John and Eric Clapton played the first of three sold-out dates at London's Wembley Stadium. It was the first public appearance by Elton since he underwent a painful hair transplant procedure.
In 1993, Catherine Leno, the Scottish-born mother of the former Tonight Show host Jay Leno, died of cancer at age 82.
Also in 1993, Janet Jackson continued to dominate the singles chart as "That's the Way Love Goes" remained at #1 for the seventh week in a row.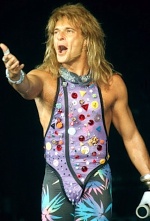 In 1996, Van Halen announced original frontman David Lee Roth would be rejoining the band for a greatest hits album. Singer Sammy Hagar had been terminated due to "creative differences."
Also in 1996, an arrest warrant was issued for Stone Temple Pilots singer Scott Weiland after he left a drug rehabilitation center in Los Angeles without permission. He turned up a few days later at another treatment center.
In 1997, the album "Congratulations, I'm Sorry" by the Gin Blossoms was certified platinum (over one million albums sold).
In 1998, Italian director Stefano Salvati sued Madonna, claiming that her "Ray of Light" video was stolen from a clip he shot in 1994 for local pop star Biagio Antonacci.
In 2000, Britney Spears' hometown of Kentwood, Louisiana announced that a new museum, due to open early the following year, would include a section including fan mail, platinum records and genuine items of the singer's clothing.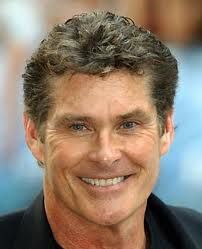 In 2002, David Hasselhoff, the star of TV's "Baywatch," checked into The Betty Ford Center in Rancho Mirage Calif. for treatment of his alcoholism.
In 2007, Miley Cyrus' debut album "Meet Miley Cyrus" was released.
In 2008, Total Guitar magazine voted Celine Dion's rendition of the AC/DC track 'You Shook Me All Night Long' as the world's worst cover version ever, the magazines editor Stephen Lawson dubbed Dion's recording as "a sacrilege."
In 2010, jazz trombonist Benny Powell, a featured member of Count Basie's Orchestra (1951-1963), heard prominently on 'April in Paris', died at age 80.

in 2012, actress Doris Singleton, who began in bigtime radio as a regular on comedy shows such as Burns and Allen, Duffy's Tavern, December Bride, and The Alan Young Show, and then worked regularly in TV on the likes of I Love Lucy, My Three Sons, Angel, and Alfred Hitchcock Presents, died at age 92.
Also in 2012, Slash scored his first #1 hit on Rock Radio with "You're A Lie," the lead track from his second solo album "Apocalyptic Love."
In 2015, Florence + the Machine headlined at the annual Glastonbury Festival of Contemporary Performing Arts in the UK, after the Foo Fighters had to withdraw when frontman Dave Grohl fell off a stage weeks earlier.   Other major names included The Who, Motorhead, Mary J. Blige, Kanye West and The Moody Blues. The biggest crowd of the weekend (over 100,000) was drawn by Lionel Ritchie.
In 2016, Red Hot Chili Peppers' "The Getaway" landed at #2 on the Billboard 200 Album Chart, It was kept out of the top spot by Drake's "Views" which was #1 for the eighth consecutive week.
Today's Birthdays:
Composer/keyboardist Dave Grusin is 83.
Singer Billy Davis Jr. of the Fifth Dimension is 79.
Singer Georgie Fame is 74.
Actor John Beasley (Everwood) is 74.
Singer Brenda Holloway is 71.
Puget Sound Radio's Michael Easton is 70.
Actor Michael Paul Chan (Major Crimes, The Closer, Robbery Homicide Division, The PJs, Valley of the Dolls) is 67.
Actress Pamela Bellwood (Dynasty) is 66.
Actor Robert Davi (Profiler) is 66.
Actor David Brisbin (ER, Hey Dude) is 65.
Former child actor Joseph A. 'Little Ricky' Mayer (I Love Lucy) is 65.
Musician Mick Jones of The Clash is 62.
Actor Gedde Watanabe (ER, Down Home) is 62.
Singer/actor Chris Isaak (The Chris Isaak Show) is 61.
Singer Patty Smyth is 60.
Actress Lela Ivey (Homefront, Party of Five) is 59.
Ottawa-born comedian/actor Mark McKinney (The Kids In The Hall, Sat. Night Live) is 58.
Singer Terri Nunn of Berlin is 56.
Singer Harriet Wheeler of The Sundays is 54.
Vancouver Island-born actor Ian Tracey (DaVinci's Inquest, Intelligence, Bates Motel, Continuum) is 53.
Actress Kelly Deadmon (The Affair, The Agency) is 50.
Actress/voicist Audrey Wasilewski (Big Love, Clarence, Breadwinners) is 50.
Actor Travis Fine (The Young Riders) is 49.
Actor Steven Brand (Teen Wolf, Secrets & Lies) is 48.
Bassist/keyboardist Colin Greenwood of Radiohead is 48.
Actor Nick Offerman (Parks & Recreation, Axe Cop, Children's Hospital) is 47.
Actor Matt Letscher (The Carrie Diaries, Eli Stone, Good Morning Miami) is 47.
Actor Chris O'Donnell (NCIS: Los Angeles) is 47.
Actor Sean Hayes (Will & Grace, Sean Saves the World, The Millers) is 47.
Actor Parry Shen (General Hospital) is 44.
Actress Rebecca Budig (All My Children, Guiding Light) is 44.
Country singer Gretchen Wilson is 44.
Winnipeg-born actress Julia Benson (SGU Stargate Universe, Cedar Cove, Paranormal Solutions Inc.) is 38. 
Actor Jason Schwartzman (Mozart in the Jungle, Wet Hot American Summer, Bored to Death) is 37.
Actress Aubrey Plaza (Parks and Recreation, Welcome to Sweden) is 33.
Actress Ana Ularu (Emerald City) is 32.
Actor Gino Vento (Bloodline, The Last O.G.) is 31.
Actor Eric Nelsen (All My Children, The Bay) is 26.
Actress Jennette McCurdy (iCarly) is 25.
Singer/actress Ariana Grande (Victorious, Sam & Cat) is 24.
Chart Toppers – June 26
1949
Again – Gordon Jenkins
Some Enchanted Evening – Perry Como
Bali Ha'i – Perry Como
One Kiss Too Many – Eddy Arnold
1958
All I Have to Do is Dream – The Everly Brothers
The Purple People Eater – Sheb Wooley
Hard Headed Woman – Elvis Presley
Guess Things Happen that Way – Johnny Cash
1967
Groovin' – The Young Rascals
Windy – The Association
San Francisco (Be Sure to Wear Flowers in Your Hair) – Scott McKenzie
All the Time – Jack Greene
1976
Silly Love Songs – Wings
Get Up and Boogie (That's Right) – Silver Convention
Misty Blue – Dorthy Moore
El Paso City – Marty Robbins
1985
Heaven – Bryan Adams
Sussudio – Phil Collins
Raspberry Beret – Prince & The Revolution
Little Things – The Oak Ridge Boys
1994
I Swear – All-4-One
Any Time, Any Place/And On and On – Janet Jackson
Regulate – Warren G. & Nate Dogg
Wink – Neal McCoy
2003
Miss Independent – Kelly Clarkson
Bring Me to Life – Evanescence
Get Busy – Sean Paul
Beer for My Horses – Toby Keith (with Willie Nelson)