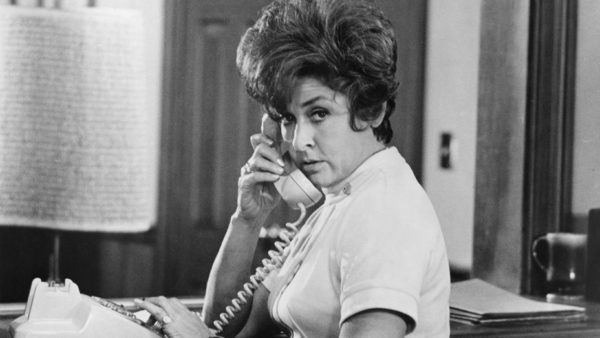 by Mike Barnes

Wednesday May 31, 2017
She also sang with Xavier Cugat and played a gypsy girl who befriends Lon Chaney Jr. in 'House of Frankenstein.'
Elena Verdugo, who portrayed the devoted office assistant and nurse Consuelo Lopez opposite Robert Young on the 1970s ABC drama Marcus Welby, M.D., has died. She was 92.
Verdugo died Tuesday in Los Angeles, a representative for actress Sharon Gless told The Hollywood Reporter. Early in her career, Gless had a recurring role as hospital worker Kathleen Faverty on Marcus Welby, M.D., and she and Verdugo had been extremely close ever since.
On Facebook, Gless called Verdugo "my dearest, longest-time friend … wonderful actress, funniest woman I ever knew. She was mischief till the end. It is not just the end of an era. It is the end of an epoch. The world is a less interesting place."
Verdugo replaced Audrey Totter as the star of the CBS Radio comedy Meet Millie and continued to play the wisecracking Brooklyn secretary Millie Bronson on the CBS television version — one of the first shows to be broadcast live from Hollywood — that ran for four seasons, from 1952 through 1956.
On the big screen, Verdugo appeared opposite Lon Chaney Jr. in the 1945 Universal horror films House of Frankenstein (as the sympathetic gypsy girl Ilonka) and The Frozen Ghost and in the adventure tale Thief of Damascus (1952).
Read More HERE