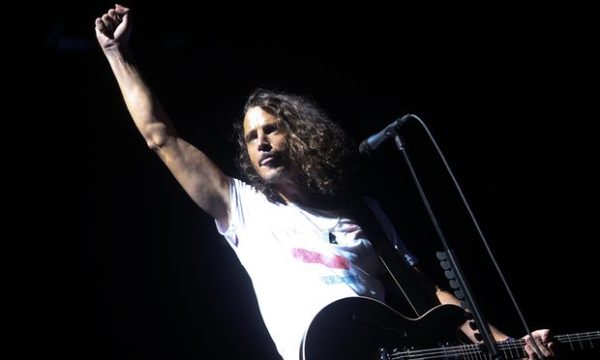 .
courtesy The Guardian.com May 18 2017
Chris Cornell, lead singer of American hard rock bands Soundgarden and Audioslave, has died aged 52 in a suicide (by hanging, per the coroner.)
In a statement to the Associated Press, his representative, Brian Bumbery, said Cornell died on Wednesday night in Detroit.
.
Bumbery called the death "sudden and unexpected" and said his wife and family were shocked. The statement said the family would be working closely with the medical examiner to determine the cause, and asked for privacy.
Cornell was found dead in the bathroom of his room at the MGM Grand Detroit hotel, after Cornell's wife asked a family friend to check up on him. Detroit police spokesman Michael Woody told Associated Press that the death was being treated as a possible suicide.
Cornell had been touring with Soundgarden, and was tweeting upbeat messages about a sold-out concert the band played in Detroit just hours before his death.
His rock peers paid tribute, such as Led Zeppelin guitarist Jimmy Page, Mark Lanegan, Billy Idol and Jane's Addiction and Red Hot Chili Peppers guitarist Dave Navarro.
READ THE REST OF THE STORY  HERE  AT TheGuardian.com