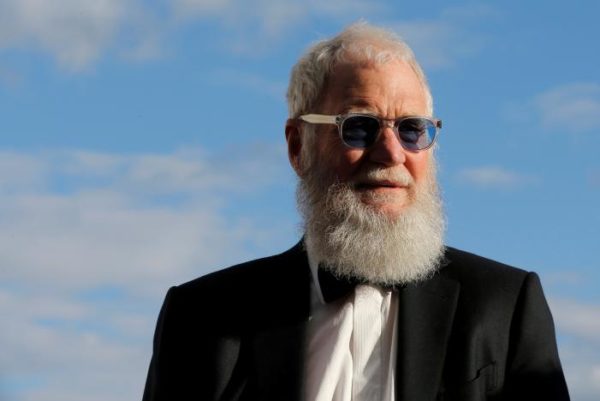 WASHINGTON David Letterman, who was the longest-running host of late-night TV in U.S. history, has been chosen to receive the Kennedy Center's Mark Twain Prize for American Humor, the center said on Tuesday.
Letterman, who hosted 6,028 late-night shows in 33 years on the air, will be awarded the 20th annual prize named for the 19th century U.S. novelist and satirist on Oct. 22, Washington's Kennedy Center said in a statement.
"Raise your hand if, like me, you shifted your bedtime because you didn't want to miss a moment of Dave on television lest you not be part of the conversation with friends and co-workers the next day," Kennedy Center President Deborah Rutter said.
Letterman, whose show became a stop for everybody from movie stars and comedians to Medal of Honor winners and presidents, said he was excited to win the honor, the top U.S. prize for humor.
"For 33 years, there was no better guest, no greater friend of the show, than Mark Twain. The guy could really tell a story," he quipped in a statement.
Letterman, 70, won 10 Emmy Awards while hosting NBC's "Late Night" and then "The Late Show" on CBS. His final show in May 2015 drew an audience of 13.8 million people.
Letterman reinvented late-night television with an ironic comic sensibility that ranged from his grabbing a phone on-air to call anybody, including his mother, or heading out of the New York studio to chat with souvenir shop owners.
Letterman subverted the format's tradition of geniality with his own grouchy personality, not fearing to display boredom with a guest.
Previous Mark Twain Prize honorees include Richard Pryor, George Carlin, Lily Tomlin, Neil Simon, Carol Burnett, Jay Leno and Bill Murray, the 2016 winner.
READ MORE NEWS  HERE  AT THE REUTERS WEBSITE