PRESS RELEASE
Global News BC is thrilled to announce that Paul Haysom has returning to BC to join the Global News Morning team in a brand new role as News Anchor. Haysom rejoins the BC team from Global News Calgary where he anchored Calgary's #1 late night newscast,Global News at 11 for the past few years.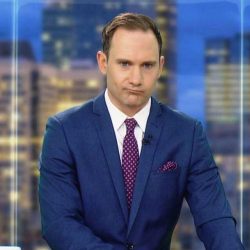 No stranger to British Columbians, Haysom previously held a variety of roles at Global News BC including reporter and anchor at Global News' 24-hour news channel, BC 1. Highlights of his time in Vancouver include reporting live from the middle of the mayhem during the hockey riots and covering the 2010 Olympics.
"I couldn't be more excited to be coming home to join one of the most talented and hardworking newsrooms in the country," says Paul Haysom, News Anchor, Global News BC, Global News Morning. "I grew up on Global (formerly BCTV), and I'm honoured to be part of the number one station in the province. I can't wait to get going every morning."
In addition to his role as Morning News Anchor, Haysom will anchor Global News BC 1's 9am – noon newscast. Haysom's appointment to Global News BC is effective late March.


Samantha Simic | Associate Publicist, Global News & Corus Radio, Western Canada
Global News | Corus Entertainment
7850 Enterprise St. | Burnaby, BC, V5A 1V7
T: 604 422-6432 C: 604 418-2387