ON THIS DAY in 1902
journalist/war correspondent/broadcaster Quentin Reynolds was born in New York City.  He was prominent on radio during & after WWII, and worked on TV during its formative years.  Writing & narration was his forte. He published 25 books, and wrote as many as 20 magazine articles a year.  He died March 17 1965 at age 62.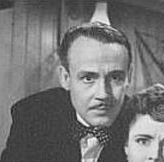 In 1904, actor Paul McGrath was born in Chicago. For most of the long run of radio's Inner Sanctum (and much more briefly on TV) he was the delightful but unctiously eerie host with the leer in his voice.  Also on radio he played the husband of the lead on the soap Big Sister.  On TV he had recurring roles on The Edge of Night & Guiding Light.  He died two days after his 74th birthday April 13 1978.
In 1907, actor Paul Douglas was born in Philadelphia.  He did some prominent announcing during the Golden Days of Radio, notably as the sponsor spokesman on NBC's Chesterfield Supper Club.  On TV he was a frequent guest star on series such as Your Show of Shows, Climax, Damon Runyan Theatre, Hallmark Hall of Fame, Chrysler Shower of Stars, Studio One, etc.  He suffered a heart attack & died Sep 11, 1959 at age 52.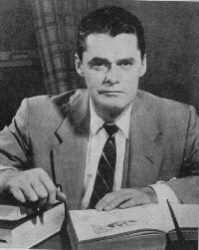 In 1912, actor John Larkin was born in Oakland Calif.  He had a perfect voice for radio, and played the lead in the daytime drama Perry Mason. On TV he was in The Road of Life, the original cast of Edge of Night, and played a lead in prime time's Twelve O'Clock High. He suffered a heart attack and died Jan 29 1965 at age 52.
In 1917, hockey broadcaster Danny Gallivan (below) was born in Montreal. Gallivan called 1900 matches in a 32 year career on radio & TV, beginning in Nova Scotia, and then going national in 1952 when he succeeded Doug Smith as voice of the Montreal Canadiens, for whom he called 16 Stanley Cup victories.  He died Feb. 24 1993 at age 75.

In 1918, actor Cameron Mitchell was born in Dallastown Pa. Besides his extensive bigscreen resume, he played a lead in TV's The High Chapparal, and feature roles in Dream West, How the West was Won, & Black Beauty.  He also was a frequent guest star on episodic TV like Charlies Angels, Fantasy Island, & Ironside. He died of lung cancer July 6 1994 at age 76.
In 1921, the first live sports event on radio was heard over Pittsburgh's pioneer station KDKA. Sportswriter Florent Gibson gave a blow-by-blow account of the lightweight boxing match between Johnny Ray and Johnny Dundee.
Iin 1924, radio station WLS Chicago began broadcasting. Those call letters & the AM/FM stations are still going strong today.
In 1936, the SPEBSQSA (Society for the Preservation and Encouragement of Barber Shop Quartet Singing in America) was founded.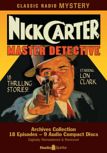 In 1943, the long running melodrama Nick Carter, Master Detective debuted on Mutual radio. The show was based on a New York Weekly character who was first introduced in 1886.
In 1947, the Cy Howard radio comedy My Friend Irma started its seven year run on CBS.  Marie Wilson played the ditzy blonde, Cathy Lewis was her best friend Jane who narrated the series, which also featured John Brown and Hans Conreid.
In 1954, Doris Day was at No.1 on the UK singles chart with 'Secret Love'. The song was featured in the film, Calamity Jane, and won the Best Song Oscar for 1953.
In 1956, Elvis Presley reached the top spot on the Billboard pop music chart with his first double-sided hit, Heartbreak Hotel and I Was the One. The RCA Victor single stayed at number one for eight weeks. Elvis made the country and R&B charts, as well.

Also in 1956, rocker James Brown made his first appearance on the Billboard R&B chart with "Please, Please, Please."
In 1957, the No. 1 Billboard Pop Hit was "All Shook Up" by Elvis Presley. Billboard ranked the single as the No. 1 song of 1957, the second year in a row that Elvis had the top single of the year.
In 1958, Alan Freed's "Big Beat Show" concert tour played the Memorial Auditorium in Kitchener, Ontario, starring Buddy Holly and the Crickets, Chuck Berry, Jerry Lee Lewis, Frankie Lymon and The Teenagers, the Diamonds, and Screamin' Jay Hawkins, among many others.

In 1961, Bob Dylan made his first professional appearance in New York's Greenwich Village, opening the show at Gerde's Folk City for bluesman John Lee Hooker. Dylan sang an arrangement of "House of the Rising Sun" and his tribute to Woody Guthrie, "Song to Woody." Dylan drew much of his inspiration from Guthrie, whom he visited in a New Jersey hospital soon after he arrived in the New York area in early '61.
In 1963, the Beatles' single "From Me To You" and their album "Please, Please Me" were released in Britain.
Also in 1963, Nat "King" Cole recorded one of his biggest and one of his last Top 10 hits, "Those Lazy-Hazy-Crazy Days Of Summer."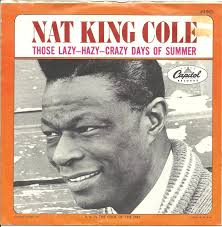 In 1964, The Beatles set a new chart record with 14 songs on the Billboard Hot 100 at the same time. The songs ranged from 'Can't Buy Me Love' at No.1 to 'Love Me Do' at No. 81.
In 1965, The Beatles and the Rolling Stones shared the top of the bill at the "New Musical Express Poll Winners' Concert" in London.
Also in 1965, CBS-TV's Ed Sullivan Show featured UK group Gerry & the Pacemakers with their hit, "Ferry Cross the Mersey." Felicia Sanders sang "Sunrise, Sunset," while veteran French entertainer Maurice Chevalier spoke/sang "C'est Magnifique," and comedian Soupy Sales performed his novelty dance number, "The Mouse."
In 1966, the last broadcast of TV's pop music showcase "Hullabaloo" aired on NBC. Guests on the finale included Lesley Gore and Paul Anka.

Also in 1966, Frank Sinatra recorded a song he reportedly despised, but which quickly became his first #1 hit in years "Strangers in the Night.
In 1968, Big Brother & the Holding Company with lead singer Janis Joplin got national TV exposure for the first time as guests on ABC's "Hollywood Palace."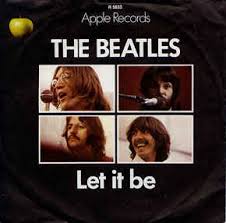 In 1970, "Let It Be" by the Beatles displaced another ballad, Simon & Garfunkel's "Bridge Over Troubled Waters" as top single on the Billboard Hot 100.
Again in 1970, guitarist and vocalist Peter Green, one of the founders of Fleetwood Mac, announced his intention to leave the group to follow his religious beliefs. Green's departure would put an end to Fleetwood Mac's blues leanings, and the band turned to a more melodic rock sound.
In 1973, The Beach Boys appeared at the Omni Coliseum in Atlanta. It proved to be a financial disaster, with fewer than 3,000 tickets sold for the venue's 16,000 capacity. A still little-known Bruce Springsteen was the opening act.
In 1977, Alice Cooper played to an audience of 40,000 in Sydney, Australia, the largest crowd ever to attend a rock concert down under.

In 1980, disco star Barry White received an honorary degree from U-C-L-A.
In 1981, "Kiss on My List" by Daryl Hall & John Oates topped the charts and stayed there for 3 weeks.
Also in 1981, rock guitarist Eddie Van Halen married actress Valerie Bertinelli of TV's One Day at a Time. They met eight months earlier when Bertinelli's brother dragged her to a Van Halen concert in Shreveport, Louisiana. The couple announced on July 2nd, 2002, that they were splitting after 21 years together.
In 1983, Gandhi was named Best Picture at the 55th Academy Awards ceremonies, and collected 7 more Oscars.  Hosts of the telecast were Liza Minnelli, Dudley Moore, Richard Pryor, and Walter Matthau.
Also in 1983, R.E.M. released their first album, "Murmur," on the I.R.S. label.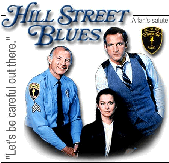 In 1985, the 100th episode of "Hill Street Blues" aired.
Also in 1985, a court ruled that the rock group Boston had the right to record for M-C-A instead of C-B-S. The legal dispute had blocked the release of the band's third album for more than five years.
In 1986, daytime-only radio station KXA 770 in Seattle changed its call letters to KRPM; later in the year it would adopt a country format which lasted until the end of 1991.
In 1987, actor Kent Taylor, who played the lead in two TV series, Boston Blackie and Rough Riders, died at age 79.

In 1988, funnyman Chevy Chase was host of the 60th Academy Awards as Cher won Best Actress for Moonstruck.  But the big winner The Last Emperor was named Best picture, and won in every category it was nominated.
In 1990, Elton John sang at the Indianapolis funeral of the 18-year-old AIDS victim Ryan White.
In 1991, Paula Abdul held a press conference in Hollywood to deny allegations that backing vocalist Yvete Marine had sung un-credited lead parts on Paula's 'Forever Your Girl' LP.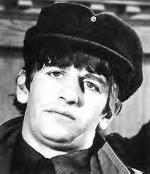 Also in 1991, Ringo Starr was a guest voice, playing himself on the "Brush with Greatness" episode of Fox TV's longrunning cartoon sitcom "The Simpsons."
In 1992, actor James Brown, who played Lt. Rip Masters on the 50's TV series The Adventures of Rin Tin Tin, succumbed to lung cancer at age 72.
Also in 1992, after 72 years as a full service radio station Pittsburgh's pioneering AM signal KDKA stopped playing music and adopted an all news-&-talk format.
Still in 1992, the Tommy Hunter Show was seen for the last time on CBC TV. It had been a Canadian favorite since its debut September 17, 1965 .. a run of nearly 27 years.
In 1994, a 28-year-old Seattle man, despondent over the suicide of Nirvana lead singer Kurt Cobain several days earlier, blew his head off with a shotgun. It was the first of several such incidents.
Also in 1994, Nirvana's album "In Utero" was certified double-platinum, meaning sales had exceeded two million.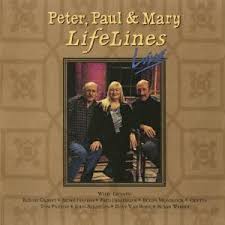 In 1995, the folk trio Peter, Paul and Mary released their 20th album, "LifeLines."
In 1997, Paul McCartney gave a free 20-minute rooftop concert in London, playing two songs from his soon-to-be-released album for a documentary about the album. It brought back memories of the Beatles' final rooftop concert in 1969.
Also in 1997, Grand Funk Railroad reformed for their first tour in years to benefit the Bosnian-American Relief Fund, to help victims of the recent genocide in Bosnia.
In 1998, history's great thumbpicking guitarists had their day when Grandpa Jones, Merle Travis, Chet Atkins, Ike Everly, Kennedy Jones, Arnold Shultz, Lightnin' Chance, Mose Rager and Laverda Rager were named charter inductees in the National Thumb Pickers Hall of Fame.
In 2001, a key member of BBC Radio's classic The Goon Show (1951-60), Welsh tenor Sir Harry Secombe succumbed to prostate cancer at age 79.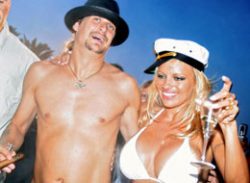 In 2002, Kid Rock and Ladysmith BC's Pamela Anderson got engaged.
In 2003, June Carter Cash entered hospital in Nashville suffering from congestive heart failure. Five weeks later she was dead, due to complications from heart-valve replacement surgery.
In 2005, lap steel guitar player Jerry Byrd, who recorded or played with the likes of Hank Williams, Patsy Cline, Ernest Tubb, and Red Foley, lost his battle with Parkinson's disease & died in Hawaii at age 85.
In 2006, a member of Eminem's rap collective D12 was killed in a nightclub shooting in Detroit after an argument broke out at the CCC nightclub. Proof, (real name Deshaun Holton), was shot at a club on Eight Mile Road, made famous in Eminem's autobiographical film 8 Mile.
Also in 2006, R&B singer June Pointer, the youngest of the Pointer Sisters, died of cancer at age 52.

Still in 2006, Paul Anka guest-starred on this week's episode of WB-TV's "Gilmore Girls."  The character Lorelei had a dream in which "The Real Paul Anka" played a key role.
Again in 2006, 10,000 items related to Elton John, mostly clothing and accessories, went on sale to benefit the Elton John AIDS Foundation. The event, dubbed Elton's Closet, was held in New York's Rockefeller Center.
Once more in 2006, Queen songs got a workout on Fox-TV's American Idol. The group appeared in pre-taped segments working with and encouraging the contestants.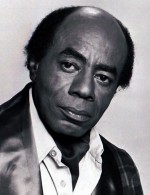 In 2007, actor Roscoe Lee Browne, a familiar face on TV's Falcon Crest, Soap, A Different World, and scores of others, and whose distinctive voice was featured in the cartoon series Spider-Man, died of stomach cancer at age 81.
In 2008, Dave Matthews performed at the kick-off to the Seeds of Compassion Festival in Seattle. The Dalai Lama spoke at the event the following day.
In 2012, the Canadian band Rush received The Ronnie James Dio Lifetime Achievement Award at the 4th annual Revolver Golden God Awards held at Club Nokia in L.A.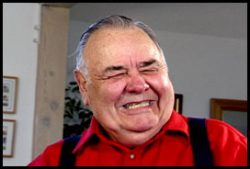 In 2013, legendary comedian/satirist/talk show guest Jonathan Winters, whose range of comic characters and talent for mimicry vaulted him to stardom, died of natural causes at age 87. Considered the father of modern improvisational, character-oriented comedy, he earned a 1991 Emmy for his supporting role in the ABC-CBS sitcom Davis Rules.
In 2014, Jesse Winchester, the US singer-songwriter who became a symbol of the anti-war movement when he moved to Canada to escape the draft in 1967, succumbed to bladder cancer at age 69.  He wrote some of the defining tracks of the seventies such as "Yankee Lady," "Biloxi," "Mississippi You're on My Mind" and "The Brand New Tennessee Waltz" that ached with feelings of loss for the country he decided to leave.
In 2015, Jack White headlined the Coachella Music Festival in Indio, CA. It was White's first solo appearance at Coachella. Also, Coachella was where AC/DC played their first show in six years.
In 2016, UK singer Emile Ford died at age 78.  He had the distinction of being the first black pop star to sell a million copies of a single in Britain alone when at the end of 1959 What Do You Want To Make Those Eyes At Me For? spent six weeks at No 1.  His follow-up, On A Slow Boat To China, almost did the same (reaching No 3).
Today's Birthdays:
Actor Joel Grey (Alias, Oz) is 85.
PBS newsman Tony Brown (Tony Brown's Journal) is 84.
Actress Louise Lasser (It's a Living, Mary Hartman Mary Hartman) is 78.
Actor Meshach Taylor (Designing Women, Dave's World) is 70.
Actor Peter Riegart (Law & Order: SVU, The Sopranos) is 70.
Actor/clown Bill Irwin (The Moth, Sesame Street) is 67.
Montreal-born actress Michele Scarabelli (Airwolf, Alien Nation, Dallas) is 62.
Country singer-songwriter Jim Lauderdale is 60.
UK TV personality Jeremy Clarkson (Top Gear) is 57.
Actor Lucky Vanous (All My Children, Pacific Palisades) is 56.
Country singer Steve Azar is 53.
Former child star/commercial spokesman Mason Reese (Mike Douglas Show) is 52.
Singer Lisa Stansfield is 51.
Toronto-born actor Simon Reynolds (Warehouse 13, Instant Star, Check It Out) is 48.
Bassist Dylan Keefe of Marcy Playground is 47.
Actor Johnny Messner (Killer Instinct, The O.C.) is 47.
Vancouver Canucks' President of Hockey Operations Trevor Linden is 47.
Actor Vicellous Shannon (24, The Guardian, Dangerous Minds) is 46.
Dancer/actress Jennifer Esposito (Blue Bloods, Samantha Who?, Spin City) is 44.
Alberta-born actress Tricia Helfer (Battlestar Galactica, Dark Blue) is 43.
Actress Reina King (What's Happening Now) is 42.
Actor Josh Server (All That) is 38.
Actor Matt Ryan (Constantine, Criminal Minds: Suspect Behaviour) is 36.
Model/actress Alessandra Ambrosio (The Victoria's Secret Fashion Show) is 36.
Actress Kelli Garner (Pan Am) is 33.
Reality TV personality Stephanie Pratt (The Hills) is 31.
Writer/producer/actress Stephanie Danielson (The Steph D Show, Click on This) is 30.
Singer/songwriter Lights is 30.
UK singer Joss Stone is 30.
Actress Kaitlyn Jenkins (Bunheads) is 25.
Actress Morgan Lily (Love's Resounding Courage) is 17.
Actress Alexa Gerasimovich (All My Children) is 15.
Chart Toppers – April 11
1950
If I Knew You Were Comin' I'd've Baked a Cake – Eileen Barton
Music, Music, Music – Teresa Brewer
Peter Cottontail – Gene Autry
Take Me in Your Arms and Hold Me – Eddy Arnold
1959
Venus – Frankie Avalon
Come Softly to Me – The Fleetwoods
It's Just a Matter of Time – Brook Benton
When It's Springtime in Alaska (It's Forty Below) – Johnny Horton
1968
(Sittin' On) The Dock of the Bay – Otis Redding
Young Girl – The Union Gap
La-La-Means I Love You – The Delfonics
How Long Will My Baby Be Gone – Buck Owens
1977
Dancing Queen – Abba
Don't Give Up on Us – David Soul
Don't Leave Me This Way – Thelma Houston
Lucille – Kenny Rogers
1986
Rock Me Amadeus – Falco
R.O.C.K. in the U.S.A. – John Cougar Mellencamp
Kiss – Prince & The Revolution
100% Chance of Rain – Gary Morris
1995
Take a Bow – Madonna
Run Away – Real McCoy
Red Light Special – TLC
Thinkin' About You – Trisha Yearwood
2004
Yeah – Usher featuring Ludacris and Lil' Jon
This Love – Maroon 5
One Call Away – Chingy
When the Sun Goes Down – Kenny Chesney with – Uncle Kracker