ON THIS DAY in 1892
actor Andy Clyde was born in Scotland. His 40-year Hollywood film career began in the silent era in Mack Sennett Comedies.  In radio he was sidekick California Carlson to Hopalong Cassidy, and moved on to repeat appearances on TV's Real McCoys, No Time for Sergeants, Adventures of Rin Tin Tin, Fury, The Texan, Gunsmoke, The Tall Man, Circus Boy, &c.  He was still working regularly up to his death May 18 1967 at age 75.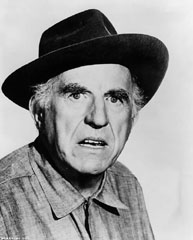 In 1901, actor Ed Begley was born in Hartford Connecticut.  He kept very busy in network radio, playing Charlie Chan, a father on (Vancouver's) Alan Young Show, Myrt's husband on Myrt & Marge, & police lieutenants on The Fat Man & Richard Diamond Private Detective.  He appeared all over the dial in the early days of TV, with repeated gigs on Armstrong Circle Theatre, Justice, Kraft TV Theatre, Burke's Law, Gunsmoke, Leave it to Larry, Alcoa Hour, to name just a few.  He won an Oscar for Sweet Bird of Youth on the big screen.  He died April 28 1970 after a heart attack at age 69.
In 1903, bandleader/pianist Frankie Carle was born in Providence RI.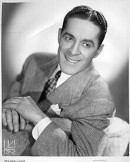 "The wizard of the keyboard" was one of the most popular pianists of the 1940s and 50s. He had his own band from 1944-55, with daughter Marjorie Hughes as vocalist.  Big hits were his theme, "Sunrise Serenade" and "Oh! What It Seemed To Be". He died March 7 2001 just short of his 98th birthday.
:
In 1913, the Palace Theatre opened its doors in New York City. Ed Wynn was first on the vaudeville bill. Some 20 years later, Wynn would be named as radio's top entertainer. He later became popular on television, as well.
In 1934, rockabilly pioneer Johnny Burnette (below) was born in Memphis. His big hits from the early 60's were Dreamin' & You're 16.  Was part of The Rock & Roll Trio with older brother Dorsey Burnette.  He drowned in a fishing accident Aug 14 1964 at age 30.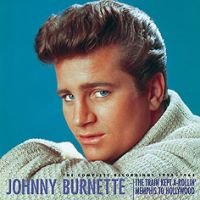 In 1938, actor/singer/songwriter Hoyt Axton was born in Duncan Oklahoma.  He wrote Greenback Dollar, Never Been to Spain & Joy To The World for others; was seen on TV's Bonanza, I Dream of Jeannie, McCloud, Diff'rent Strokes, Murder She Wrote, WKRP, etc. in a long series of one-shots.  He died after a heart attack Oct. 26 1999 at age 61.
In 1939, one of radio's horror gems began a one-year run on NBC.  Arch Oboler's Plays made remarkable use of each listener's 'theatre of the mind.'
Also in 1939, Billboard Magazine introduced its new hillbilly (country) music chart.
In 1943, Jimmy Durante and Garry Moore premiered their joint variety show on NBC radio.


The pair replaced the popular Abbott and Costello following Lou Costello's heart attack. Durante and Moore stayed on the air for four years. Moore would later make a beat to television with The Garry Moore Show and To Tell the Truth both on CBS. Durante would also become a TV star on ABC with The Jimmy Durante Show in addition to nightclub appearances, movies and records.
In 1950, the song "If I Knew You Were Comin' I'd've Baked a Cake" by Eileen Barton topped the charts and stayed there for 10 ..count 'em .. TEN weeks!
In 1954, the Radio Corporation of America (RCA) began commercial production of TV sets that were equipped to receive programs in living colour. To buy one of those huge sets (with just a 12-inch screen), television buyers spent $1,000 — and more.
Also in 1954, the RKO Pantages Theater in Los Angeles was the setting for the 26th Annual Academy Awards, the 2nd Oscar ceremonies to be televised.


Audrey Hepburn won as Best Actress for 'Roman Holiday,' but 'From Here to Eternity' was the big flick of the year, picking up a total of eight Oscars.
In 1958, after reporting to Ft. Chaffee, Arkansas by bus following his induction into the service, Elvis Presley had his famous hair shorn by Army barber James Peterson.
In 1959, in New Orleans singer Lloyd Price recorded what would become a signature song and a #2 pop hit on ABC Records, "Personality."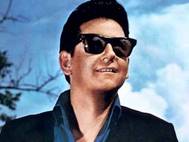 In 1960, in Nashville, Roy Orbison recorded his soon-to-be-first major hit "Only the Lonely" for the Monument label.
Also in 1960, in New York, Ray Charles recorded a 30-year old Hoagy Carmichael song "Georgia On My Mind," which would soon make it to #1 on the pop charts for the first time.
In 1961, Elvis Presley performed what would be his last live show for more than seven years — a benefit concert in Hawaii for the USS Arizona. Instead of live performances he concentrated on his movie career.
In 1963, in Nashville, Johnny Cash recorded what would soon become the biggest hit of his career "Ring Of Fire."
Also in 1963, The Beach Boys released their second album (and a future Gold Record) "Surfin' U.S.A."
In 1964, British acts made up the entire top 10 in their native country for the first time. Number one was "Can't Buy Me Love" by the Beatles.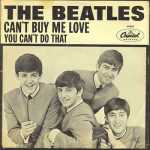 In 1965, guitarist Jeff Beck replaced Eric Clapton in the Yardbirds, the influential British group that laid the groundwork for the heavy metal groups of the '70s. Clapton quit because the band turned toward more commercial material.
In 1966, the Beatles posed in white coats using sides of meat with mutilated and butchered dolls for the cover of their next American album, 'Yesterday and Today'. After a public outcry, the Capitol Records L.P. was pulled from stores and re-issued with a less provocative cover without the bloody dolls.
Also in 1966, during a four month world tour, his first accompanied by electric guitars, Bob Dylan appeared at the Seattle Center Arena.  A bootleg recording of the event later surfaced.
In 1967, The Who made their U-S debut in New York in a week-long rock n' roll extravaganza promoted by disc jockey Murray (the K) Kaufman. The Who were virtually unknown in America at the time.
Also on this date in 1967, "Happy Together" by the Turtles reached number one on the Billboard Hot 100. The Turtles had 17 chart records from 1965 to '69.

In 1968, the 58th and final episode of "The Monkees" TV show aired on NBC. The group disbanded in 1969 and re-formed in 1986 without Michael Nesmith.
In 1968, actor Douglas Evans, who was an announcer at LA's KFI Radio in the 30's, and appeared in more than 100 movies, died in Hollywoood at age 65.
In 1969, Alan Mowbray, the British actor who helped found the (US) Screen Actors Guild, and who starred in early TV's 'Colonel Humphrey Flack' on the Dumont Network, died of a heart attack at age 72.

In 1971, Tom Jones went gold with his single, She's a Lady.
Also in 1971, New York's WNBC became the first radio station to ban Brewer and Shipley's biggest hit "One Toke Over The Line" due to its apparent marijuana references. Other stations soon followed, which only increased the track's popularity.
In 1972, the group, America, rode to the top of the pop music charts with their album, America, and the single (included on the LP), A Horse with No Name. America placed 11 tunes on the pop music charts between 1972 and 1983, but this was their only this number 1.
Also in 1972, the final episode of "Bewitched" aired on ABC.
In 1973, the No. 1 Billboard Pop Hit was "Killing Me Softly with His Song" by Roberta Flack (below). The song won Grammys for Flack as Best Female Pop Vocal and Record of the Year and earned Song of the Year Grammys for writers Norman Gimbel and Charles Fox.

In 1974, Barbra Streisand recorded the album "Butterfly."
In 1975, Aerosmith began their 59-date 'Toys In The Attic' Tour in Fort Wayne Indiana.
In 1977, the final episode of "Sanford and Son" aired on NBC.
Also in 1977, after just five months in release Bob Seger's "Night Moves" album was certified Platinum. The LP contained Seger's breakthrough title track single, the haunting "Mainstreet" and the uplifting classic "Rock & Roll Never Forgets."
In 1979, the Rex Smith TV movie "Sooner or Later," was aired. Smith's "You Take My Breath Away" became a top-10 hit.
Also in 1979, Van Halen released their second album, appropriately titled "Van Halen II."
In 1980, the Police became the first Western rock band to perform in Bombay.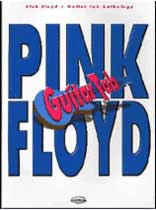 Also in 1980, the No. 1 Billboard Pop Hit was "Another Brick in the Wall" by Pink Floyd. The song was the group's biggest hit.
In 1981, Eddie Rabbitt's #1 country single (Top 5 among Bilboard Pop Singles) 'Drivin' My Life Away' was certified as a Gold Record.
In 1982, writer/actor Goodman Ace, who wrote & starred with his wife Jane in radio's longrunning Easy Aces, and who wrote TV's Milton Berle & Perry Como Shows, died at age 83.
In 1983, Motown's 25th anniversary TV special was taped in Pasadena, California. The show featured reunions of both the Supremes and the Jackson Five, and the debut of Michael Jackson's "moonwalk" — a move that had him walking forward while moving backward. A huge TV audience estimated at 47 million people — the largest audience ever for a music special — watched N-B-C's broadcast of the concert on May 16th.
In 1985, Best Picture "Amadeus" won a total of 7 Oscars. Prince won the best original score Oscar for "Purple Rain." Stevie Wonder's I Just Called to Say I Love You" from "The Woman in Red" won for best song.  When in his acceptance speech Stevie dedicated the song to the imprisoned Nelson Mandela, South African radio stations banned his music.

In 1986, the first episode of the sitcom "Perfect Strangers" aired on ABC.
In 1989, fire destroyed a recording studio on Chuck Berry's Missouri farm. Among the losses were recordings of 13 unreleased Berry songs.
Also in 1989, "The Living Years" by Mike & the Mechanics topped the charts, but only for a week.
In 1990, drummer Tommy Lee was cited in Augusta, Georgia for baring his bottom during a Motley Crue concert.

In 1991, Hollywood's best got all dolled up to join the TV millions in watching Billy Crystal host the 63rd Academy Awards.  Best Picture was Dances with Wolves, which took a total of 7 oscars.   Best Actor went to Jeremy Irons for Reversal of Fortune.  Best Actress was Kathy Bates for Misery.
In 1992, actress Nancy Walker, best remembered as Rhoda's mother on CBS TV's Rhoda & Mary Tyler Moore sitcoms, died of lung cancer at age 69.
In 1995, two days before winning Juno awards for entertainer and group of the year, the Tragically Hip (below) made their debut on N-B-C's "Saturday Night Live." The Kingston, Ontario band was introduced by another Kingston native — actor Dan Aykroyd.                                                        
Also in 1995, Eddie Vedder of Pearl Jam was rescued after a riptide carried him 250 feet offshore in New Zealand.
In 1996, reclusive record producer Phil Spector complained in a fax to "Entertainment Weekly" magazine about efforts to record an album with Celine Dion. He said the sessions collapsed because people around the Canadian pop star "were more interested in controlling the project …"
In 1999, on his 52nd birthday, Elton John appeared on CBS-TV's "Late Show with David Letterman." He was promoting his album 'Aida', which contained songs to be used in the following year's Broadway stage version of Aida.                                                                                                                             
In 2000, NSYNC set a new world record after selling a million tickets in one day for the group's forthcoming tour, netting them more than $42.5 million.
In 2001, Bob Dylan won the Oscar for best song for "Things Have Changed" from the film "Wonder Boys." Dylan's first response was "Oh good God, this is amazing."
Also in 2001, the first Britney Spears Pepsi TV commercial was aired on American television. Spears had signed a multi-million dollar deal with Pepsi for her forthcoming world tour.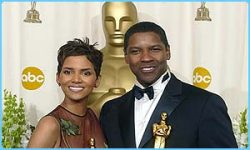 In 2002, Halle Berry won the best actress Oscar and Denzel Washington won the best actor Oscar. Before that night, Sidney Poitier was the only African-American actor to have won an Oscar in a lead role.
Also in 2002, Randy Newman won an Oscar for best original song for "If I Didn't Have You" from "Monsters, Inc." He had been nominated for an Oscar 16 times and had never won up to that point.
In 2003, the legendary CKLG call letters returned to Vancouver, assigned to Jack-FM, formerly CKKS-FM.  The "new" call letters were not used on-air, save for the once-an-hour 'legal i.d.'s.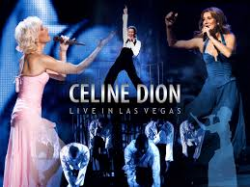 Also in 2003, Celine Dion launched her Las Vegas show "A New Day."
In  2005, prolific TV producer/writer Paul Henning (Green Acres, The Beverly Hillbillies, Petticoat Junction, The Bob Cummings Show, The George Burns and Gracie Allen Show) died at age 93.
Also in 2005, Ozzy and Sharon Osbourne were forced to flee their British mansion after a blaze broke out in the living room as they slept.  Three members of their domestic staff were treated for smoke inhalation.
Still in 2005, at noon CFSR FM 107.1 Abbotsford dropped it's "adult contemporary" simulcast of FM 98.3 Chilliwack to become Country 107.1.  It was commercial-free and Disc-Jockey-free for one month.

In 2006, country music star Buck Owens died in his sleep of an apparent heart attack, at age 76.
In 2007, the Notorious B.I.G. was at No.1 on the US album charts with 'Greatest Hits' It was the rapper's fourth album release after being killed by an unknown assailant in a drive-by shooting in Los Angeles ten years earlier this month.
Also in 2007, Elton John spent his 60th birthday performing his 60th show at New York's Madison Square Garden. The concert opened with an introduction by former President Bill Clinton. Whoopi Goldberg, Robin Williams and longtime lyricist Bernie Taupin joined John onstage.
In 2008, Richie Sambora was arrested in California on suspicion of drunk driving. The 48 year-old Bon Jovi guitarist was arrested after a police officer noticed his black Hummer weaving in traffic lanes in Laguna Beach.

In 2009, England Dan (above right) (born in Texas as Danny Wayland Seals) who sang with John Ford Coley in the 1970's & 80's, died of mantle cell lymphoma at age 61. The 'England' in his name came from his love of the Beatles music.
In 2011, Bret Michaels filed a lawsuit in Los Angeles against Tony Award Productions and CBS, blaming them for his brain hemorrhage in 2010. A backdrop fell on Michaels after a performance at the 2009 Tony Awards.
In 2012, Bert Sugar, an iconic US boxing writer, broadcaster and sports historian known for his trademark fedora and ever-present cigar, died of cardiac arrest while battling lung cancer at age 74.

 In 2014, comedian/actor/pitchman Eddie Lawrence died at age 95.   His first confirmed radio appearance was in 1943 on Major Bowes Original Amateur Hour.  His 1956 comedy single,"The Old Philosopher" was aired on radio stations all over North America, and led to infrequent appearances on late night TV with Jack Paar, Johnny Carson, and in 1993, Conan O'Brien.
In 2015, longtime KABC-TV weatherman George Fischbeck, who passionately presented the weather forecast to Southern California on the then-dominant Eyewitness News for nearly two decades, died at age 92. After retiring in 1990, he returned in 1994 on KCBS-TV for another three years.
In 2016, the Rolling Stones gave a free concert in Havana, Cuba. They were the biggest act to perform there since Cuba's communist revolution in '59.
Today's Birthdays:
Seattle-born country-pop singer Bonnie Guitar is 94.
Former movie critic Gene Shalit (NBC's Today Show) is 91.
Singer Anita Bryant is 77.
Singer Aretha Franklin is 75.
Actor Paul Michael Glaser (Starsky and Hutch) is 74.
Musician Elton John is 70.
Actress Bonnie Bedelia (Parenthood, The Division) is 69.
Singer Kelly Garrett (Your Hit Parade, Real Tom Kennedy Show) is 69.
Actress-comedian Mary Gross (Sat. Night Live, Sabrina the Teenage Witch) is 64.
Ontario-raised Irish tenor John McDermott is 62.
Actor James McDaniel (NYPD Blue, All My Children) is 59.
Saxophonist Steve Norman of Spandau Ballet is 57.
Actress Brenda Strong (Desperate Housewives, Dallas 2012, Blood Relatives, Everwood) is 57.
Actress Marcia Cross (Desperate Housewives, Everwood, Melrose Place) is 55.
Actress Lisa Gay Hamilton (The Practice, One Life to Live) is 53.
Actress Sarah Jessica Parker (Divorce, Sex & the City, A Year in the Life) is 52.
Producer/TV host Ben Mankiewicz (Turner Classic Movies) is 50.
Saskatchewan-born actress Kari Matchett (Covert Affairs, 24, Invasion, Power Play) is 47.
Actress Lark Voorhies (Saved by the Bell, In the House, Days of Our Lives) is 43.
Actor Laz Alonso (The Mysteries of Laura, Deception, Breakout Kings) is 43.
Singer Melanie Blatt of All Saints is 42.
Actor Domenick Lombardozzi (Boardwalk Empire, The Wire) is 41.
Actor Edgar Ramirez (American Crime Story, Black or White Never Gray) is 40.
Actor Lee Pace (Halt & Catch Fire, Pushing Daisies) is 38.
Model/actress Natasha Yi (The Price is Right) is 38.
Actor Sean Faris (Pretty Little Liars, Life As We Know It) is 35.
Actress Jenny Slate (Kroll Show, Parks & Recreation, House of Lies, Saturday Night Live) is 35.
Singer/actress Katharine McPhee (Scorpion, Smash, American Idol) is 33.
Actress Brooke Anne Smith (Too Close to Home) is 33.
Singer Jason Castro (American Idol) is 30.
Toronto-born actor Erik Knudsen (Continuum, Jericho) is 29. 
Actor Matthew Beard (Rogue) is 28.
Singer/actress Aly Michalka of Aly and AJ (Phil of the Future, Hellcats) is 28.
Actor Kiowa Gordon (The Red Road) is 27.
Actress Seychelle Gabriel (Falling Skies) is 26.
Actress Elizabeth Lail (Once Upon a Time) is 25.
Chart Toppers – March 25

 
1951
If – Perry Como
Be My Love – Mario Lanza
Mockingbird Hill – Patti Page
The Rhumba Boogie – Hank Snow
1960
The Theme from "A Summer Place" – Percy Faith
Wild One – Bobby Rydell
Baby (You've Got What It Takes) – Dinah Washington & Brook Benton
He'll Have to Go – Jim Reeves
1969
Dizzy – Tommy Roe
Traces – Classics IV featuring Dennis Yost
Indian Giver – 1910 Fruitgum Co.
Only the Lonely – Sonny James
1978
Night Fever – Bee Gees
Stayin' Alive – Bee Gees
Lay Down Sally – Eric Clapton
Mamas Don't Let Your Babies Grow Up to Be Cowboys – Waylon & Willie
1987
Lean on Me – Club Nouveau
Let's Wait Awhile – Janet Jackson
Nothing's Gonna Stop Us Now (facts) – Starship
I'd Still Be Loving You – Restless Heart
1996
Because You Loved Me – Celine Dion
Nobody Knows – The Tony Rich Project
Down Low (Nobody Has to Know) – R. Kelly (featuring Ronald & Ernie Isley)
You Can Feel Bad – Patty Loveless
2005
Since U Been Gone – Kelly Clarkson
Caught Up – Usher
Boulevard of Broken Dreams – Green Day
Nothin' to Lose – Josh Gracin