By Marty Forbes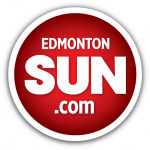 Originally Published: Sunday March 5, 2017
It was nice to catch up with several of my Edmonton media friends this past week who report in with these updates.
First off the guy with the biggest smile in the market is 630 CHED's Syd Smith who is dusting off the Oilers Stanley Cup Playoff program guide as the Edmonton Oilers hopefully will host their first playoff game in about a decade.
"We'll be doing a lot around our broadcasts, news and sports coverage and promotions," said Smith. "As you might imagine, the interest in our broadcasts and sports talk shows has been building all season and we'll be in position to capture and reflect the city's enthusiasm for the team."
Let's hope they make a long run into the late spring.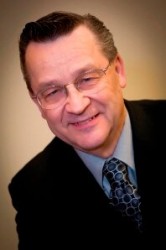 CHED's legendary Bob Layton informs me that he is close to finalizing his book called Welcome to Radio.
"It's the story of how I got into this business, the trouble I got into in Fort St. John radio, and my 46 years at CHED. There are behind the scenes stories of the greats in radio, Jerry Forbes, Bob McCord, Wes Montgomery, Chuck Chandler, Len Thuesen, Eddie Keen, 630 CHED going from rock to talk, why I started doing editorials, the inside scoop on how we got the police helicopter, what we went through at Mayerthorpe and much, much more."
By the way, the Jerry Forbes Centre for Community Service has some special announcements soon after seven years of fundraising efforts which I will chronicle here when it all becomes official.
In my old building in the west end, Bell Media's operations manager Rob Vavrek checks in and reminds me that their community efforts remain a huge focus of their programming on all three stations.
"104.9 Virgin Radio is the official radio sponsor of the Jasper Pride Festival next week so the station will be out in full force all over the town and the mountains next weekend showing our Pride! 100.3 The Bear's big rough and tough tattooed and loud mouthed Yukon Jack dyed his beard (and fingernails) pink for the beard portion of the recent Hair Massacre. He raised over $1,500 from random listeners and of course raised significant awareness of the event in support of the Stollery and Make a Wish Foundation. Yukon is a weekly Edmonton Sun columnist as well.
As well 100.3 The Bear, 104.9 Virgin Radio, and TSN 1260 sent 50 lucky kids to an Oil Kings game a few weeks ago as part of their "Hockey Hooky" initiative.
Ian and Chelsea (104.9 Virgin Radio Mornings) had a Bed In at Sleep Country this past Friday raising over 600 pounds of food for the Edmonton food bank in just 15 hours! Kudos, guys.
Over at HOT 107, morning hosts Ryder and Lisa Evans are the Delux Burger Bar celebrity hosts this month and are building a pizza burger. Throughout the month of March, each time a HOT 107 pizza burger is sold, Delux Burger Bar will donate $1 to Sport Central! Funny … I think of Ryder as more of a … pun intended … hot dog!
Liann Cameron from Rogers tells me that 91.7 THE BOUNCE has just re-branded to become KiSS 91.7.
What can you expect from the all new KiSS 91.7?
"KiSS 91.7 is still the home of The Pepper & Dylan Show in the morning and Mike & Helena in the afternoon. DJ Mike Tomas will have you dancing in your car with the 5 O'Clock KiSS Mix. KiSS 91.7 will give you even MORE hit music by delivering the 91 Minute Commercial Free Playlist three times each weekday (Noon, 3 p.m. and 9 p.m.).
Liann adds, "Change helps you grow and our re-brand to KiSS 91.7 is an exciting time in the evolution of the radio station! We are live and local in the City of Edmonton. We are fun and funny."
Two very good and very long time friends just retired these past few weeks as well and I wish them both all the best.
Ken Regan has been the leader of CKUA for several decades and was an integral part of not only the relaunch of the station after it was going dark a couple of decades ago but also the man who built a beautiful new state-of-the-art building for the station directly across from the Shaw Conference Centre downtown.
Your plans, my friend?
"Honestly, a short break just to breathe a bit and then I'll be looking for a new adventure and opportunity to make a contribution to something I can be passionate about – hopefully in the realm of arts and culture."
And your thoughts on your greatest accomplishments, Ken?
"Obviously securing the new broadcast facilities in both Edmonton and Calgary is pretty cool and pretty big. But I think if I've done anything truly good at CKUA, it's been to raise people's consciousness to the fact that CKUA is more than just a nice, warm, fuzzy, nice-to-have, little media organization. Through my work in and with the community, government and business, I've tried and think succeeded in getting people to more fully and deeply appreciate that CKUA is an important and powerful Alberta voice in media."
And best wishes to former Edmonton Eskimo and Edmonton Oiler media pal Allan Watt as he too retires after a stellar career in the sports and media business for both of our major CFL and NHL teams after enjoying a career in television at the CBC.
And a reminder that the Capital FM Rob Christie roast is on this week – details and ticket links at edmontonrotary.com
Finally Garth week in Edmonton was obviously a huge economic boost to our city. Hotels, restaurants, bars, cabs, and the big mall all benefited from his nine sold-out shows. For the record here's the figures released by Rogers Place for consumption of their products during his stay here in E-town.
115,951 cans of beer, 27,082 bottles of water, 64,216 pieces of merchandise, and 20,569 Caesars. The show was nothing short of spectacular and more and more stories are appearing about several very nice gestures that Garth and Trisha Yearwood did for the community. Both class acts.
We have many fabulous concerts scheduled for the entire year in town — and the spring and summer music festivals are shortly going to be announcing their lineups — we live in a very entertaining city.
Story HERE