Saturday February 18, 2017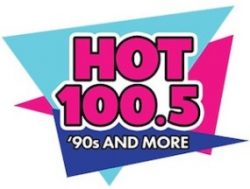 WINNIPEG — A new radio station specializing in hits from the 90s era is on the air.
Jewel 100.5 flipped over to Hot 100.5 on Friday, hours after the station released longtime broadcaster Norm Foster.
Evanov Radio Group pulled in a 2.9 ratings share in the fall under the Jewel banner. The switch will likely have a positive impact in the spring Numeris book.
"We wanted to flip the script on what Winnipeg is currently being offered," said program director Adam West.
"We feel that this is the type of station that is totally lacking from the current market, but that continues to be requested by listeners."
In an odd digital move, the station created new social media accounts instead of changing its handle, thus losing all of its followers on multiple platforms.
Read More HERE