https://soundcloud.com/mattcundill/episode-30-the-2016-send-off-with-perry-michael-simon
We release this episode in the moments when we say goodbye to 2016 and hello to 2017. Perry Michael Simon is the news talk columnist for AllAccess.com and he provides us with some year end perspective. Radio is a reflection of the community and often the format is a record of how we react to what happens in the world. There's optimism, pessimism, and a while lot left on the table.
This Episode is brought to you by PEPPER PREP pepperprep.com – If one of your New Year's Resolutions is better show prep for you podcast, radio show and streaming show – start here.
Also in this episode, I have a few theories as to why death seemed larger than life in 2016.
Our audience survey helps us make a better podcast – please take a few moments to do that here. survey.podtrac.com/start-survey.as…tz&ver=standard
Advertising on the podcast starts as low as $25.00 – please email me for a rate card. [email protected]
HAPPY NEW YEAR!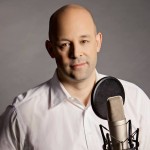 "Matt Cundill works with radio groups on digital strategies and talent coaching. He recently started the Sound Off Podcast: The Podcast about Broadcast"
Twitter: @mattcundill
" The Sound Off Podcast is committed to helping broadcasters find their way through the digital revolution. "