ON THIS DAY in 1898,
actress Irene Dunne was born in Louisville Ky.


After a distinguished movie career that included lead roles in Anna & the King of Siam, Life with Father, & I Remember Mama, Ms. Dunne accepted a handful of TV assignments, including Schlitz Playhouse, Letter to Loretta, Ford Television Theatre, the Dupont Show with June Allyson, Frontier Circus, Saints & Sinners, & GE Theatre.  Before TV in the early 50's she had co-starred with Fred MacMurray in radio's syndicated Bright Star. Her heart gave out Sept 4 1990 at age 91.
On this day in 1920, an English-born comedian named                                                                                                                          Leslie Townes Hope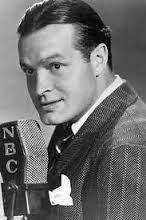 became an American citizen. He had lived in the US since 1908 and became one of that nation's true ambassadors for show business and charity. We say, "Thanks for the memory," to Bob Hope.
On this day in 1922, radio/TV actress Charita Bauer was born in Newark.  While she had participated in 2,000 dramatic radio broadcasts by 1944, her most memorable role was as the soap opera Guiding Light's Bert Bauer for 35 years, first on radio & later television.  She died of complications from diabetes Feb. 28 1985 at age 62.
On this day in 1924, lawyer/politician/broadcaster Judy LaMarsh (below) was born in Chatham, Ontario. As Secretary of State in the 1960's she brought in the Broadcasting Act.  After Pierre Trudeau won the Liberal leadership she retired from politics, and began her broadcasting career, first as an open liner at CKWX Vancouver (1972-73), and then with CBC Radio (1974-76).  She was only 55 when she succumbed to cancer Oct. 27, 1980.

On this day in 1932, Al Jolson recorded "April Showers" on Brunswick Records.
On this day in 1938, Vladimir Kosma Zworykin of Wilkinsburg, PA patented the iconoscope television system. The system did catch on, but the name didn't. No one could say, "You can be sure if it's Zworykin."
On this day in 1939, Radio Australia began overseas shortwave service.  Who can ever forget its identifying sound, the piercing cry of the kookabura bird.

On this day in 1946, the Frank Capra movie "It's A Wonderful Life" had a preview showing for charity at New York City's Globe Theatre, a day before its official premiere. In the last 50 years the film has become a TV staple every Christmas.
On this day in 1949, Harry Belafonte had his second session with Capitol Records including Whispering and Farewell to Arms. With eight tunes then recorded and little enthusiasm from record buyers, Capitol decided to part company with Belafonte by not renewing the singer's contract. He went to RCA Victor in April, 1952 and the rest is musical history. Day-O!
On this day in 1950, country singer Lefty Frizzell made his first appearance on The Grand Old Opry.
On this day in 1952, Jimmy Boyd reached the #1 spot on the record charts with the Christmas song of the year, "I Saw Mommy Kissing Santa Claus."

Also this day in 1952, KHQ TV channel 6 in Spokane (NBC) began broadcasting.
On this day in 1954, GM's Buick Motor Company signed Jackie Gleason to one of the largest contracts ever entered into with an entertainer. Gleason agreed to produce 78 half-hour shows over a two-year period for $6,142,500. How sweet it was!
Also this day in 1954, Nat King Cole was in the Capitol studios in Hollywood to record his next hit, "A Blossom Fell," plus "If I May" for the flip side, which also made the charts.
On this day in 1957, after Elvis Presley received his US Army draft notice he applied for a 60-day deferment, which he was granted.
On this day in 1958, John Lennon, Paul McCartney and George Harrisonappeared as The Quarry Men at the Liverpool wedding reception of George's older brother.
On this day in 1962, the Osmond Brothers made their second appearance on NBC-TV's "Andy Williams Show." They sang 'Time After Time' and 'Ding Dong Daddy from Dumas' in their typical barbershop style.

On this day in 1966, "Battle of New Orleans" by Johnny Horton was awarded a Gold Record seven years after its release. "Battle of New Orleans" had gone to the top of the charts in 1959. Horton died in a car crash the following year.
On this day in 1967, the UK rock group Jethro Tull was formed in the town of Luton by guitarist Mick Abrahams, the name adopted from an inventor of farm tools.  But Abrahams left the group soon after their first album, and under the subsequent leadership of flutist and vocalist Ian Anderson, Jethro Tull's music changed from progressive blues and jazz to a mixture of folk and heavy metal music.
Also this date in 1967, pop singer Jimmie Rodgers was severely beaten in a mysterious roadside attack in Los Angeles.


Rodgers was in hospital for more than a year, underwent three brain operations and ended up with a steel plate in his skull. It was seven years before he could resume his career. Evidence indicated an off-duty Los Angeles policeman was responsible for the beating, and the city eventually paid Rodgers 200-thousand dollars to avoid a court case. Jimmie Rodgers' hits in the late 1950's included "Honeycomb," "Kisses Sweeter Than Wine" and "Secretly."
On this day in 1968, Glen Campbell went to No.1 on the Billboard pop album chart with 'Wichita Lineman'.
On this day in 1969, the song "Leaving on a Jet Plane" by Peter Paul & Marytopped the charts and stayed there for a week.
On this day in 1971, talk-show host, Larry King, was arrested in Miami on charges of grand larceny for allegedly taking money from a business partner. Larry eventually pleaded guilty to passing a bad cheque, and the scandal kept him out of radio for three years.
On this day in 1973, 
 singer Bobby Darin died following open-heart surgery at the age of 37. He left a legacy of memories in rock 'n' roll and pop tunes, as well as on television and in movies (even an Oscar nomination for his role in Captain Newman, M.D.). The story of Darin being groomed to replace Frank Sinatra at Capitol Records is absolutely true. Unfortunately, Capitol didn't think the grooming was going so well, and withheld many of Darin's songs for many years; releasing them in a compilation CD in 1995. Good stuff to listen to: Splish Splash, Queen of the Hop, Dream Lover, Mack the Knife, Beyond the Sea, If I Were a Carpenter, etc. At the end, Darin, who had recorded for Atco, Capitol and Atlantic Records had just begun recording for Motown.
On this day in 1973, Jerry Lee Lewis made his debut at the Grand Ole Opry. Having gone Country to maintain his career, Lewis was told not to play Rock but he did. Told not to swear, he did that too. Is the man Rock 'n' Roll or what!
On this day in 1975, Paul Simon's "50 Ways to leave Your Lover" jumped on U.S. singles charts. It hit number one (for three weeks) six weeks later on Feb. 7.  For you trivia fans, this was Paul Simon's only #1 single. "Just slip out the back, Jack; Make a new plan, Stan; You don't need to be coy, Roy; Just get yourself free…"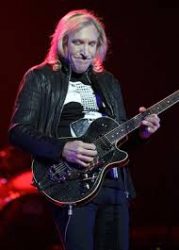 Also this day in 1975, former James Gang guitarist Joe Walsh joined The Eagles, replacing original member Bernie Leadon, who had left to pursue what turned out to be a failed solo career.
On this day in 1979, CKWX-owned CJAZ-FM Vancouver was approved for use of 92.1 MHz from a transmitter site on Salt Spring Island. It signed on the following March 1st, becoming the country's first all-jazz station.  But the format, and dial position, did not stick. Today it is JACK FM at 96.9.
On this day in 1980, a TV experiment, as NBC covered the meaningless NFL game between the New York Jets (4-11) and the Miami Dolphins (8-7). No announcers were in the booth. The only sounds heard were field noise, spectators and the PA, as the pictures tried to convey the emotion of the game. Headlines the next day read, "Jets Silence Dolphins 24-17."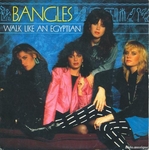 On this day in 1986, the Bangles' "Walk like an Egyptian" moved to the top of the "Billboard" "Hot 100". It was #1 for three weeks. "Foreign types with the hookah pipes say; Ay oh whey oh, ay oh whey oh; Walk like an Egyptian…"
Also this day in 1986, Randy Travis was inducted into the Grand Ole Opry.
On this day in 1988, the first black news anchor on US network TV Max Robinson (ABC) died of AIDS at age 49.
Also this day in 1988, NBC signed a lease to stay headquartered at Rockefeller Centre in New York (below) for 33 more years.

On this day in 1989, a lawsuit was filed against Chuck Berry on behalf of more than 70 women who claimed he had secretly videotaped them while they used restrooms in his home and a restaurant. Although Berry denied making the tapes or knowing who did, the case was settled out of court for more than $1 million.
On this day in 1992, blues singer and guitarist Albert King died from a heart attack in Memphis at age 69. He recorded dozens of influential songs, such as 'Crosscut Saw' and 'As The Years Go Passing By', and the 1967 album, 'Born Under a Bad Sign.'
On this day in 1994, Beach Boys co-founders Brian Wilson and Mike Lovelaughed and hugged at a Los Angeles news conference announcing the end of a lawsuit by Love. He had sought credit and royalties on 35 of the group's songs. Wilson agreed to pay Love five-million dollars and split future royalties on the tunes. A jury had earlier ruled that Love's name should have been included on such hits as "California Girls" and "I Get Around."

On this day in 1995, Winnipeg's Burton Cummings, who rose to stardom with the Guess Who, recorded his first solo album 'Up Close and Alone' before a live audience in a CBC studio in Toronto.  The CD was released on the MCA Canada label three months later.
On this day in 1996, astronomer, educator and Pulitzer Prize-winning author Carl Sagan died after a two-year battle with a bone marrow disease at age 62. Sagan became one of the best-known scientists in the U.S. by enthusiastically conveying the wonders of the universe to millions of people on TV ("Cosmos") and in books.
On this day in 1999, Hank Snow, the first country superstar from Canada, died due to heart failure at his home in Nashville. He was 85.  Snow released more than 100 albums and scored more than seventy singles on the Billboard country charts between 1950 and 1980.

On this day in 2001, comedian Foster Brooks, known for his "Lovable Lush" fake drunk act, died in Encino, Calif. of heart failure at age 89.  He had been a regular on the Dean Martin Celebrity Roasts, Match Game PM, and just about every TV talk show.  His act wasn't politically correct, but he was FUNNY!
Also in 2001, Tommy Lee branded his ex-wife Pam Anderson an unfit mother. The drummer filed court papers alleging his sons tell him 'We hate Mommy' and his son Brandon had been using the F-word he learned from his mommy.
On this day in 2003, arranger/composer/record producer Charles Randolph Grean (Christmas Song by Nat King Cole, The Thing by Phil Harris, Cab Driver by the Mills Bros.) died at the age of 90.

On this day in 2005, ABC-TV announced that Dick Clark would return to "New Year's Rockin' Eve," the annual television special he had hosted for 32 years before suffering the stroke that caused him to miss the 2004 edition.
On this day in 2006, Kelowna's CILK-FM, one of Canada's most profitable independent radio stations, was approved for sale by founder Nick Frost to Standard Radio (later Astral Media, now Bell) for about nine million dollars.
Also this day in 2006, in the UK, Matthew Fisher, a founding member of Procol Harum, won a High Court battle over who wrote their song "A Whiter Shade of Pale." He played organ on the 1967 hit and argued he wrote the distinctive organ melody. The judge ruled he was entitled to 40% of the copyright.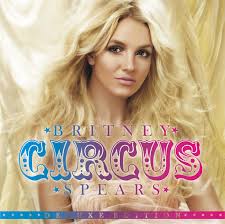 On this day in 2008, Britney Spears went to No.1 on the Billboard album chart with 'Circus', the singer's sixth studio album.
On this day in 2009, actress Brittany Murphy, the voice of Luanne in all the episodes of Fox TV's King of the Hill, who starred in the 1998 TV movie David & Lisa, died after cardiac arrest at age 32. Her untimely death was attributed to a lethal dose of the multiple prescription drugs she was taking.
Also in 2009, comedic actor Arnold Stang died of pneumonia at age 91. His nasally, Brooklynesque cracking voice made him a prominent supporting actor in the last 20 years of bigtime radio.  He transitioned deftly to TV work, notably on The Milton Berle Show, in commercials for Cheerios, and as the voice of Top Cat (below) in cartoons.

On this day in 2010, comedian and actor Steve Landesberg, who made his mark playing an erudite, unflappable detective on the TV sitcom 'Barney Miller,' succumbed to colon cancer at age 74.
On this day in 2012, one of the last survivors of the West Coast blues scene (1940's to '60's), pianist/songwriter Jimmy McCracklin died from diabetes and hypertension at age 91.
On this day in 2014, pioneering daytime television director Larry Auerbach, who was behind CBS' long-running "Love of Life," died from complications of glioblastoma at age 91. He helped evolve soap operas from short, 15-minute live broadcasts to hourlong taped productions, and over a four decade career, directed CBS' "As the World Turns," NBC's "Another World" and ABC's "All My Children" and "One Life to Live," for which he won a Daytime Emmy.
On this day in 2015,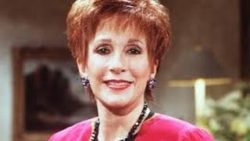 actress Patricia Elliott, best remembered for her 23 years portraying Renée Divine Buchanan on ABC's One Life to Live, and starring as Minnie Adams in the PBS 1976 mini-series The Adams Chronicles, succumbed to the rare cancer  leiomyosarcoma at age 77. She won a Tony for her her work in the Sondheim musical, A Litle Night Music.
Today's Birthdays:
Actor John Hillerman (Magnum PI, Betty White Show) is 84.
Actress Pamela Austin (Rowan & Martin's Laugh In) is 75.
Actress Angel Tompkins (General Hospital) is 73.
Singer/drummer Bobby Colomby (Blood Sweat & Tears) is 72.
Rock musician Peter Criss is 71.
Magician/illusionist Uri Geller is 70.
TV producer Dick Wolf (Law & Order, Chicago Fire, Chicago PD, Chicago Med) is 70.
Easybeats lead vocalist "Little" Stevie Wright is 70.
UK singer/musician/record producer Alan Parsons is 68.
Actress Jenny Agutter (Call the Midwife, Heartbeat, The Railway Children) is 64.
Actor Michael Badalucco (The Practice) is 62.
Actress Blanche Baker (Holocaust) is 60.
Rock singer Billy Bragg is 59.
Rock singer-musician Mike Watt (The Secondmen, Minutemen, Firehose) is 59.
Actress Joyce Hyser (L.A. Law) is 59.
Actor Neil Giuntoli (The Jeff Foxworthy Show, Wiseguy) is 57.
Toronto keyboardist Ray Coburn (Honeymoon Suite) is 55.
Actor Joel Gretsch (V, The 4400) is 53.
Actress Karen Moncrieff (Guiding Light, Days of Our Lives, Santa Barbara) is 53.
Actor Iqbal Theba (Glee) is 53.
Actor David Alford (Nashville) is 52.
Country singer Kris Tyler is 52.
Rock singer Chris Robinson (The Black Crowes, New Earth Mud) is 50.
Actor Brian O'Halloran (Clerks) is 47.
TV producer/writer Todd Phillips (Limitless) is 46.
Toronto-born actress Nicole deBoer (Dead Zone, Star Trek: Deep Space Nine) is 46.
Actress Samantha Buck (Third Watch, Law & Order: CI) is 42.
Actress Ragan Brooks (Chemistry) is 40.
Actor Ramon Rodriguez (Gang Related, Charley's Angels 2011, Day Break) is 37.
Singer David Cook (American Idol) is 34.
Actor Jonah Hill (Allen Gregory, Campus Ladies) is 33.
Actor Tommy Savas (State of Affairs, The Online Gamer, Extra Butter Please) is 32.
Actor Bob Morley (The 100) is 32.
Actor Vanya Asher (Scandal, Eureka) is 31.
Singer/actress Joanna 'JoJo' Levesque is 26.
Actress Jillian Rose Reed (Awkward, Weeds) is 25.
Actor Hunter Gomez (Proper Manors) is 25.
Country singer Jordan McIntosh is 21.
Chart Toppers – Dec. 20
1946
Ole Buttermilk Sky – The Kay Kyser Orchestra (vocal: Mike Douglas & The Campus Kids)
White Christmas – Bing Crosby
The Whole World is Singing My Song – The Les Brown Orchestra (vocal: Doris Day)
Divorce Me C.O.D. – Merle Travis
1955
I Hear You Knocking – Gale Storm
Love and Marriage – Frank Sinatra
Nuttin' for Christmas – Barry Gordon
Sixteen Tons – Tennessee Ernie Ford
1964
Come See About Me – The Supremes
I Feel Fine – The Beatles
Goin' Out of My Head – Little Anthony & The Imperials
Once a Day – Connie Smith
1973
The Most Beautiful Girl – Charlie Rich
Goodbye Yellow Brick Road – Elton John
Time in a Bottle – Jim Croce
Amazing Love – Charley Pride
1982
Maneater – Daryl Hall & John Oates
Mickey – Toni Basil
The Girl is Mine – Michael Jackson/Paul McCartney
Somewhere Between Right and Wrong – Earl Thomas Conley
1991
Black or White – Michael Jackson
It's So Hard to Say Goodbye to Yesterday – Boyz II Men
All 4 Love – Color Me Badd
For My Broken Heart – Reba McEntire
2000
Independent Woman, Part 1 – Destiny's Child
Case of the Ex (Whatcha Gonna Do) – Mya
If You're Gone – Matchbox Twenty
My Next Thirty Years – Tim McGraw
2009
Empire State Of Mind  – Jay-Z + Alicia Keys
Bad Romance – Lady Gaga
TiK ToK – Ke$ha
Need You Now – Lady Antebellum