ON THIS DAY in 1890

,
Edwin Howard Armstrong was born in New York City.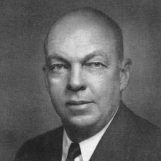 He was an early radio pioneer and the inventor of FM, Frequency Modulation.
On this day in 1904, country singer Wilf Carter was born at Port Hilford, Nova Scotia.  He moved to Alberta in the 1920s and in 1930 made his radio debut on CFCN, which hired him to sing on the popular Friday night show, The Old Timers. He became a US radio star using the stage name Montana Slim; he had a six decade career live and on radio and TV, latterly on CBC's Tommy Hunter Show.  He died at age 91 near Scottsdale Ariz. Dec 5 1996.
On this day in 1910,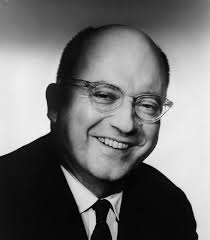 Tony Award-winning director and playwright Abe Burrows was born in New York City.  He began his writing career as a script writer for "Duffy's Tavern" on radio, and the Rudy Vallee program. He sang on his own radio shows, in night clubs, and on television. He was writer, director and composer for the TV series OK Crackerby, and became a popular game show panelist.  Burrows died after a long illness May 17, 1985 at age 74.
In 1915, actor Bill Zuckert was born in the Bronx New York.  His radio career began in 1941 and he lent his voice to hundreds of New York-based dramas such as Mysterious Traveller and Dimension X over the next two decades.  He went on to featured roles in TV, such as playing the sheriff in the Star Trek episode, "Spectre of the Gun". He also made four appearances on Perry Mason as Judge Edward Simpson. He died of pneumonia January 23, 1997 at age 81.

On this day in 1917, actor/director Ossie Davis was born in smalltown Georgia. In later life he was in demand on TV, with central roles in the series Evening Shade, The Client, Promised Land, The Protector, and his final continuing role on the Vancouver-produced The L-Word.  He died Feb 4, 2005 of natural causes at age 87.
On this day in 1919, big band/jazz vocalist Anita O'Day was born in Chicago. She sang with the Gene Krupa & Stan Kenton Orchestras; lher ong-term problems with heroin and alcohol addiction and her often erratic behavior earned her the nickname The Jezebel of Jazz.
She passed away Nov. 23 2006 at age 86.. The cause, pneumonia.

On this day in 1920, broadcaster Willis Conover was born in Buffalo. He was known as the man who "fought the Cold War with cool music."  For 40 years he presented American jazz heard round the world on The Voice of America.  He died May 17 1996 at age 75.
Also this day in 1920, conductor Arturo Toscanini made his first of many classical music recordings for Victor Records in Camden, New Jersey.
On this day in 1934, Willie Smith sang with Jimmy Lunceford and his orchestra on Rhythm is Our Business on Decca Records (serial number 369).
On this day in 1945, Perry Como was in the RCA Victor studios in New York to record his second #1 single, "Prisoner of Love."
On this day in 1956, one of America's great panel shows debuted on CBS-TV.


Bud Collyer, bow tie and all, hosted "To Tell the Truth". The first edition aired from 1956-68 on CBS, the second from 1969-78 was syndicated, the third from 1980-81 was syndicated; the fourth edition from 1990-91 was on NBC and the fifth edition from 2000-2002 was syndicated for a total of 26 years.  The show was a Mark Goodson-Bill Todman Production.
Also this day in 1956, former shortstop Phil Rizzuto contracted to be a New York Yankee radio-TV play-by-play announcer, a job he held for 40 years.
On this day in 1961, The Tokens started a three week run at No.1 on the Billboard singles chart with 'The Lion Sleeps Tonight.'
On this day in 1962, the Beatles made their final trip to Hamburg, West Germany, during their early pre-fame days. They played the Star Club for two weeks.
On this day in 1964, 1964, the body of 33-year-old Sam Cooke was flown to Chicago for his funeral.  He had been shot to death in Los Angeles one week earlier. Unruly fans broke the glass doors at the A.R. Leak & Sons funeral home; so many surrounded James Brown's limousine he had to leave.  The body was interred at Forest Lawn in L.A. the next day.

On this day in 1965, U.S. Army Staff Sergeant Barry Sadler recorded  one of the few positive songs about the Vietnam war, "The Ballad of the Green Berets" for RCA Victor. It would be a #1 hit for five weeks.
On this day in 1966, the animated TV special, Dr. Seuss' "How the Grinch Stole Christmas," featuring the voice of Boris Karloff, had its premiere on CBS.
On this day in 1969, the New York Times estimated that the "youth audience" accounted for $750 million of the $1 billion a year music industry.

Also this day in 1969, that same issue of the New York Times featured a full-page ad from John Lennon and Yoko Ono saying "War Is Over."
On this day in 1970, Bob Dylan's second album, "Freewheelin' Bob Dylan," which had been released back in '63, finally is certified gold.
On this day in 1971, Jerry Lee Lewis divorced his cousin and third wife, Myra Gale Brown. A career-threatening scandal erupted after their marriage in 1957 when she was 13 years old.
Also this day in 1971, the CBS Radio network cancelled Saturday morning band concerts
Still in 1971, Sly and the Family Stone went to No.1 on the Billboard pop album chart with 'There's A Riot Going On'.
On this day in 1972, Helen Reddy was awarded a Gold Record for the song that became an anthem for women's liberation, "I Am Woman." The song had reached number one on the pop charts nine days earlier.
On this day in 1975, Rod Stewart announced that he was leaving the group, Faces, and was going solo in a deal with Warner Brothers.
On this day in 1976, the series "Wonder Woman" debuted on ABC TV.
On this day in 1977,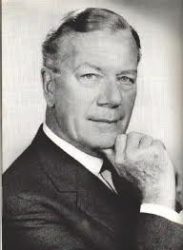 actor Cyril Ritchard died at age 80 after a heart attack a month earlier, while touring with a Broadway road company. He became a star on Broadway in the role of Capt Hook in 1954's Peter Pan, for which he receieved a Tony.  He recreated the role on television in 1960, after repeated feature roles on TV's Producers Showcase, the Goodyear TV Playhouse, and the Hallmark Hall of Fame.
On this day in 1979, Edward B. Moogk, a leading authority on Canadian recordings, died in London, Ontario at 65. In 1967, the Centennial Commission adopted his plan to establish a Canadian archive, which formed the basis of the National Library of Canada's recorded sound collection. Moogk was custodian of this collection from 1972 until his death. In 1975, he published "Roll Back the Years," a history which listed nearly every Canadian recording made from the beginning of the phonograph until 1930.
On this day in 1981, Rod Stewart gave a concert at the Los Angeles Forum, which was televised via satellite to 23 countries, and carried by FM radio stations in the US — a total audience of about 35 million.
On this day in 1982, Daryl Hall and John Oates 
 reached the #1 spot on the music charts for the fifth time with 'Maneater.' The song stayed in the top spot for four weeks, making it Hall and Oates' most popular hit.
On this day in 1983, guitarist Jimmy Nolan died of a heart attack in Atlanta, Georgia, at age 47. Known for his distinctive 'chicken scratch' lead guitar playing, he worked with James Brown from 1965 until his death.
On this day in 1984, Madonna's "Like a Virgin" became her first No. 1 hit.
Also in 1984, Christopher Guest of Saturday Night Live and actress Jamie Lee Curtis were married at the Los Angeles home of comedian Rob Reiner.

On this day in 1985, the 50th episode of the "A-Team" aired.
On this day in 1989, the classic "I Love Lucy" Christmas episode was rebroadcast for the first time in over 30 years.
On this day in 1991, Canadian diva Celine Dion signed a new $10 million contract with Sony Music, the successor to Columbia Records.
Also this day in 1991, actor DeForest Kelly, who played Dr. McCoy on Star Trek, was on hand to help unveil his star on the Hollywood Walk of Fame.

On this day in 1992, game show genius Mark Goodson of Goodson-Todman Productions, died at age 77 due to pancreatic cancer.  The long list of Goodson-Todman productions includes Beat the Clock, Family Feud, Match Game, Password, The Price is Right, To Tell the Truth, I've Got A Secret and What's My Line?. The shows endured through the decades, many over multiple runs, because of Goodson's sharp eye for production and presentation.
On this day in 1993, the NFL announced a new 4-year agreement with ABC, ESPN, TNT and FOX. FOX had taken the NFC championship package from CBS.
On this day in 1995, Kenny G and his family escaped unhurt from a fire in their southern California home that caused $275,000 damage.
On this day in 1996, TV industry executives agreed to adopt a content ratings system which remains in effect to this day.
On this day in 1997, rotund comedian Chris Farley, featured in 100 episodes of Sat. Night Live, died at age 33 due to opiate & cocaine intoxication (accidental.)
Also this day in 1997, 
  Tori Amos offered 14 music videos, including a rare clip for "Cornflake Girl," for viewing over the Internet as part of a holiday charity effort for the Rape, Abuse and Incest National Network (RAINN).
Again in 1997, leading activists that include Gloria Steinem, C. Delores Tucker and Eleanor Smeal gathered in front of the Time Warner building in New York's Rockefeller Plaza to protest the Prodigy song "Smack My Bitch Up."
On this day in 1998, Baton Broadcasting became CTV Inc.
On this day in 1999, reggae singer Joe Higgs died in Los Angeles of cancer at age 59.  Higgs was known for fostering the career of Bob Marley.
On this day in 2000, singer/songwriter Kirsty MacColl, a much-loved figure on the British music scene for more than 20 years,


died while swimming on vacation in Cozumel, Mexico. MacColl, 41, was struck by a speedboat while swimming in an area reserved for swimmers.
Also this day in 2000, actor Nick Stewart, who played the supporting character Lightnin' in the TV version of "Amos 'n Andy," passed away at age 90.
Still in 2000, production assistant Barney McNulty, credited with inventing cue cards, died at age 77.  He personally flipped cards for Bob Hope for 43 years.
On this day in 2003, Michael Jackson was charged in Santa Maria Calif. with seven counts of molesting a child under 14 and two counts of administering an intoxicating agent for the purpose of a committing a felony.  The child was allegedly a boy stricken with cancer who had been a guest at the Neverland ranch.
 Also in 2003, James Brown, Carol Burnett and country music star Loretta Lynn were among the performers to receive the Kennedy Centre Honors for their contributions to US culture. The gala, videotaped by CBS for broadcast later, was attended by President George W. Bush at the Kennedy Arts Centre in Washington.
On this day in 2004, a guitar played by George Harrison and John Lennon sold for $570,000 at auction in New York. The Gibson SG was used by Harrison from 1966 to 1969, including the recording of Revolver, and by Lennon during White Album sessions.
On this day in 2005, 'Fairytale of New York' was voted the favourite Christmas song ever in a VH1 poll. The song by The Pogues and Kirsty MacColl took the top spot, Mariah Carey's 'All I Want for Christmas is You', was voted into 2nd place and Wham's 'Last Christmas' came third.
On this day in 2006, pioneering radio drama maven Mavor Moore died in Victoria at age 87.


Besides his many contributions to CBC radio & TV drama, he was producer of the original CBC TV National News in 1952, with first anchor Larry Henderson.
Also in 2006, legendary Hollywood animator Joseph Barbera died at age 95. Barbera's characters Fred and Wilma Flintstone and Scooby-Doo made generations of people laugh. The Television Academy Hall of Famer left MGM in 1957 to start Hanna-Barbera Studios (w/partner William Hanna). The studio produced popular TV cartoons such as Tom and Jerry, The Huckleberry Hound Show, The Flintstones, The Jetsons, and Scooby-Doo.
Still this day in 2006, Bob Dylan's album "Modern Times" topped the Billboard Critics' Choice poll, and Bruce Springsteen's "We Shall Overcome: The Seeger Sessions" was #2.
On this day in 2007, the late Art Linkletter's oldest son Jack Linkletter, a sometime TV host on his own count, died of lymphoma at age 70.

On this day in 2009, actress Connie Hines, best known as Alan Young's wife Carol in the 1960's 'talking horse' sitcom Mr. Ed, died of heart disease at age 78.
Also this day in 2009, Billboard magazine named the Rolling Stones the top touring act of the decade. The group grossed $869 million from 264 shows before 8.2 million people. U2 made $822 million with 288 shows – all of which sold out. Bruce Springsteen, Elton John and theDave Matthews Band also landed in the Top 10.
On this day in 2011, longtime Vancouver & Victoria radio/TV talk show host Dave Abbott died in St. Paul's Hospital at age 74. An immigrant from Ireland, he had successful runs hosting talk on CJOR, CKNW and CJVI beginning in 1964, for more than a decade.  In the early 90's he hosted a TV talk show on CKVU.  He was still writing and broadcasting travel vignettes on AM600 when that station left the air in 2008.

On this day in 2012, a $1.26 billion deal to unite two of the best-known measurement companies in broadcasting was announced. The leading TV ratings company Nielsen would pay a premium to acquire control of Arbitron, its radio equivalent. The deal gained federal approval 10 months later.
Also in 2012, Ted Nugent's reality show, Gun Country, was cancelled by the Discovery Channel, three days after the mass shooting at an elementary school in Newtown, CT. The network also cancelled another series, American Guns.
On this day in 2013, longtime Chicago 'superjock' Larry Lujack,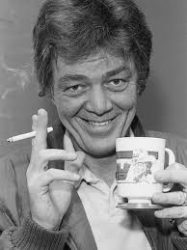 who early in his career (1964-66) had a stint at KJR Seattle, succumbed to esophageal cancer at age 73.
On this day in 2014, songwriter Larry Henley, best remembered for co-writing 'Wind Beneath My Wings' for Bette Midler, died in Nashville after a long illness at age 77.
Also in 2014, AC/DC sold out their Wembley Stadium concert in London, moving 72,500 tickets in under 60 minutes. The show was still over six months away (7/4/15)!
Today's Birthdays: 
Actress Cicely Tyson (The Trip to Bountiful, Sweet Justice, East Side West Side) is 92.
Montreal-born pianist/composer Galt MacDermot (Aquarius, Good Morning Starshine, Easy To Be Hard) is 88.
Actor/screenwriter Roger Smith (77 Sunset Strip, Mister Roberts) is 84.
Blues musician Lonnie Brooks is 83.
Actor Roger E. Mosley (Rude Awakening, Magnum P.I.) is 78.
Seattle-born soap opera actress/writer Gillian Spencer (All My Children, Another World, As the World Turns, One Life to Live, Guiding Light) is 77.
Toronto-born singer/actor Bram Morrison of the Canadian children's music group Sharon, Lois and Bram is 76.
Toronto-born actor Harvey Atkin (Cagney & Lacey, Super Mario Bros., Law & Order:SVU) is 74.
Rock singer-musician Keith Richards (Rolling Stones) is 73.
Producer-director Steven Spielberg (Band of Brothers, Into the West, Duel) is 70.
Blues artist Ron Piazza is 69.
Actor Roger Mosley (Magnum, P.I., Rude Awakening) is 68.
Movie critic Leonard Maltin (Entertainment Tonight) is 66.
Toronto-born singer Martha Johnson of Martha and the Muffins is 66.
Rock musician Elliot Easton (The Cars) is 63.
Actor Ray Liotta (Smith, Our Family Honor) is 62.
Actor T.K. Carter (The Sinbad Show, Good Morning Miss Bliss, Punky Brewster) is 60.
Comedian Ron White is 60.
Actor Brad Pitt (Another World, Glory Days) is 53.
Former pro wrestler/actor Steve Austin (WWF Raw) is 52.
Actor Shawn Christian (Days of Our Lives) is 51.
Actor/producer Robert Wahlberg (Boston's Finest) is 49.
Actress Rachel Griffiths (Camp, Brothers & Sisters, Six Feet Under) is 48.
Actor Casper Van Dien (Watch Over Me, Titans) is 48.
Actress Nina Wadia (EastEnders) is 48.
Ontario-born actress Victoria Pratt (Heartland, Day Break, Mutant X) is 46.
Country/rap singer/TV host Cowboy Troy (Nashville Star) is 46.
Rapper DMX is 46.
Actress Lucy Deakins (As the World Turns) is 45.
DJ Lethal (Limp Bizkit) is 44.
Actress Leila Arcieri (Son of The Beach, Kevin Hill) is 43.
Television personality Kari Byron (MythBusters, Head Rush) is 42.
Actress Katie Holmes (Dawson's Creek) is 38.
Actor Josh Dallas (Once Upon a Time) is 38.
Actress Emily Swallow (The Mentalist, Supernatural, Monday Mornings) is 37.
Singer/reality TV coach Christina Aguilera (The Voice) is 36.
Actor Baron Vaughn (Grace & Frankie, Fairly Legal) is 36.
Actress Anna Walton (Reign, Crusoe) is 36.
Toronto-born actress Ashleigh Hubbard (Lovebites, Howie Do It) is 34.
Christian rock musician Dave Luetkenhoelter (Kutless) is 34.
Actress Tiffany Mulheron (Life is Wild) is 32.
Actress Ashley Benson (Pretty Little Liars, Days of Our Lives) is 27.
Actress Bridgit Mendler (Good Luck Charlie, Undateable) is 24.
Chart Toppers – Dec. 18
1944
White Christmas – Bing Crosby
The Trolley Song – The Pied Pipers
I'm Making Believe – Ella Fitzgerald & The Ink Spots
Smoke on the Water – Red Foley
1953
Rags to Riches – Tony Bennett
White Christmas – Bing Crosby
Ricochet – Teresa Brewer
Let Me Be the One – Hank Locklin
1962
Big Girls Don't Cry – The 4 Seasons
Return to Sender – Elvis Presley
Bobby's Girl – Marcie Blane
Don't Let Me Cross Over – Carl Butler & Pearl
1971
Family Affair – Sly & The Family Stone
Brand New Key – Melanie
An Old Fashioned Love Song – Three Dog Night
Kiss an Angel Good Mornin' – Charley Pride
1980
Lady – Kenny Rogers
More Than I Could Say – Leo Sayer
(Just Like) Starting Over – John Lennon
Why Lady Why – Alabama
1989
We Didn't Start the Fire – Billy Joel
Another Day in Paradise – Phil Collins
Don't Know Much – Linda Ronstadt (featuring Aaron Neville)
Two Dozen Roses – Shenandoah
1998
Jumper – Third Eye Blind
Save Tonight – Eagle-Eye Cherry
Doo Wop (That Thing) – Lauryn Hill
Let Me Let Go – Faith Hill
2007
No One – Alicia Keys
Apologize – Timbaland featuring OneRepublic
Kiss Kiss – Chris Brown featuring T-Pain
So Small – Carrie Underwood