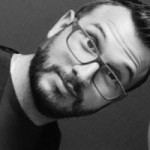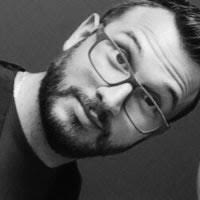 By Paul Kaye
PSR Contributor


Tuesday December 13th, 2016
What to do when the ratings don't go your way
It's that time of the year when programmers begin to start sweating the results of the Fall ratings.  The results aren't that far away now.  Some PDs are already worrying about the trends they're seeing in the PPM and others in diary markets are beginning to accept that the sands of time have almost run out.  The pressure is on to deliver the numbers (when is it not!).  You've done everything you were supposed to do.  You – and your team – competed hard.  You're optimistic about the results but, as we all know, sometimes things just don't go the way we had hoped.  Sometimes the ratings god strikes you with a lightning bolt and that's it you've had a bad book.
You have to remind yourself that this happens to everyone at some point. No-one is immune from having a bad book.  Dust yourself off and get ready to take control.  Your team, your colleagues and your bosses are all watching you; they want to see how you're going to lead through this period.  Take responsibility, don't sugar coat the numbers.  It is in your best interests to face up to them.  Be honest with yourself. Be honest with your team.  Don't panic and even if you are a little anxious certainly don't let anyone see that; you must be the voice of reason and direction.  Leap into action and communicate the steps you and your team will take to turn the ship around.  Start building a plan.  Include everyone; the on air team, the sales team, your bosses.  Ask for their feedback and input as you build the comeback plan.  Then get to work.  Action leads to success after all.  Most importantly, believe that you can improve these results; what we believe has a powerful way of becoming our reality.
I was curious about what programmers do when they are dealt a bad ratings hand.  What tips did they have for the rest of us?  Here are some of their thoughts…
Do some research! Getting perspective on what's happening in your market is important.  Understand your audience's behaviour and which stations are improving and why.  See if there has been a shift in attitudes toward competitors.  The more you understand why you got the results you did the quicker you can begin to fix them.  Don't make assumptions, get the facts.

Double check the music.  Is it bullet-proof?  In particular check the recurrents and gold titles.  If you do music research now would be a good time to research all songs again.

Tighten up all the jock talk breaks.

Review your inventory.  Are you playing the proper amount of commercials?  How does your minutage stack up against the competitors?

Freshen up your imaging package.  Sometimes stations have solid foundations but we neglect the exterior, spending some time re-modelling your station sound can be beneficial.

Go through each daypart with your on air team.  Make sure they are executing your format as you intended.  Are they delivering on your brand values?  Is content selection spot on? Is something missing?  

Brainstorm!  Bring together everyone on the team and work together to identify every strength you have and how you can amplify those positives.  Identify all the weaknesses of your station and come up with a plan to improve each of them.

Monitor.  Have your team monitor each other and the competition.  What are the learnings that could help you right now?

Challenge yourselves.  Creativity can change your fortunes.  Challenge the team to come up with one new innovation.  A new promotion.  A new event.  Working together creates unity and now more than ever you want to bond the team together and open their minds to what is possible.

Maybe now is the time to make a substitution?  Bring in some new blood/new thinking; hire a new talent and replace your weakest talent.  This can be hard but sometimes it's the best course of action.

Stay visible.  Stay involved. Don't let your team make up their own minds about what happened, why it happened and what will happen next.  Walk the halls, roll up your sleeves and work with the team.

Communicate.  Communicate.  Communicate.  Communication removes uncertainty and breeds confidence.  
I truly hope the ratings god is kind to you this fall but if things don't go your way then hopefully this has inspired some thoughts that will allow you to lead with confidence and calmness.  Remember, winning comes to those who keep going!
If you have any tips you'd like to share then please tweet @mrpkaye or email [email protected]
About Paul Kaye
Originally from England, Paul spent nearly a decade programming radio stations in the UK before moving to Canada in 2012.  While working for Newcap Radio, Paul programmed Classic Hits, Hot-AC and CHR formats in Vancouver & Calgary. Paul was also Newcap's National Talent Development Director, tasked with improving performance across all content teams, overseeing syndication and leading talent acquisition. In 2016, he joined Rogers Media, as National Talent Coach and National Format Director (CHR).  Paul was somehow named International PD of the year in 2016 (vote re-count pending) and is a certified coach.  Paul lives in Toronto and can be reached at [email protected]
Other Puget Sound Radio articles by Paul Kaye HERE
Paul's LinkedIn