Wednesday November 30, 2016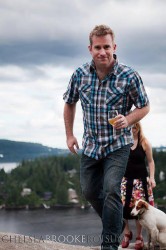 20-year broadcast industry veteran Ronnie Stanton has been named Vice President of Programming for Alpha Media, which owns and/or operates 246 radio stations across the country.
Along with his corporate duties, Stanton will also be responsible for the day-to-day programming of the company's KBAY and KEZR in San Jose. Stanton joins Alpha from his most recent position with Canada's Corus Entertainment, where he also carried the title of VP/Programming.
Bringing a track record of experience and success in multiple formats to his new role, Alpha Media EVP/Programming Scott Mahalick welcomed Stanton to the company saying, "We are thrilled to have an additional visionary programmer join our team.
Ronnie brings an international perspective, winning track record, great passion for the art of the product and stellar leadership traits."