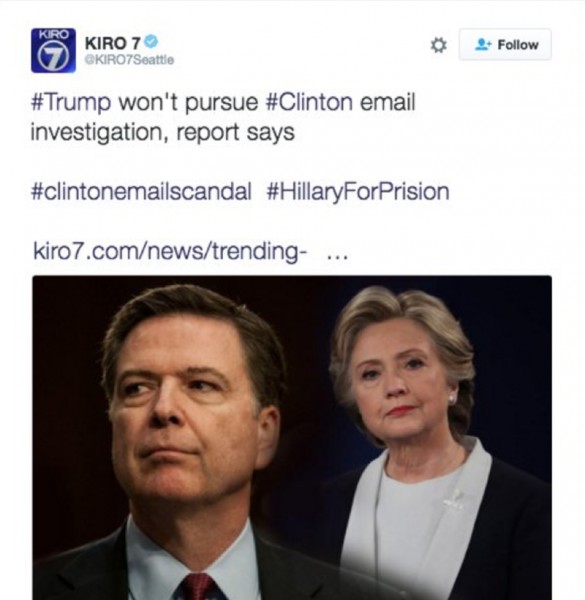 By Kevin Eck

Nov. 23, 2016
Yesterday, Seattle CBS affiliate KIRO sent out a tweet with an opinion about what should happen to Hillary Clinton.
According to FTVLive, which first reported the story, the Cox-owned station sent out a tweet saying "#Trump won't pursue #Clinton email investigation, report says." Added below the text were two hashtags: #clintonemailscandal and #HillaryForPrison.
A little later, the station and news director Jake Milstein sent out an apology and explainer.
Read More HERE