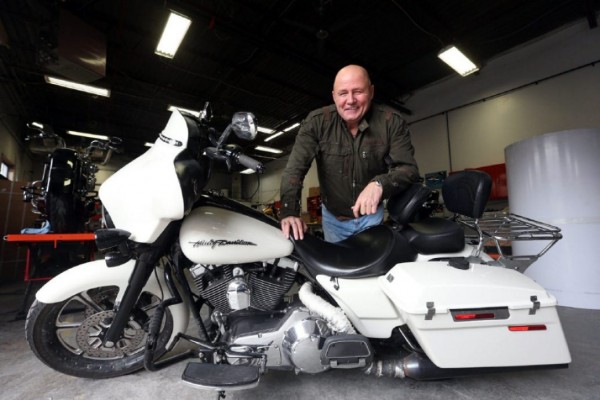 Mon., Nov. 14, 2016
.
The popular host and former standup comedian, who left his job at Newstalk 1010 following the charges, is accused of harassing City TV journalist Cynthia Mulligan, whom he had been dating.
Popular Toronto radio host Mike Bullard has been charged with criminal harassment in connection with the alleged stalking of a television reporter he had dated.
The five charges — criminal harassment, obstruction of justice and breaching conditions to stay away from the woman — were laid in three batches between September and November. The first set of charges led to Bullard losing his job at Bell Media. The former standup comedian and television talk show personality has been host of Beyond the Mic With Mike Bullard on Newstalk 1010 since 2010.
In an interview Monday, Bullard said the charges stem from "a bad breakup" and it is "a very personal thing between me and her." Bullard is due in court Wednesday to receive additional disclosure from the Crown attorney assigned to the case.
"I phoned her twice after we broke up," said Bullard, 59, during the interview. Told by the Star that the charges relate to allegations of hundreds of text messages and calls of a harassing nature and visiting her home in violation of a court order, Bullard said. "OK, maybe I called her three or four times."
Arthur Stern, Bullard's lawyer, said his client is facing a "very private, personal matter" and is dealing with "serious personal issues." Stern said Bullard is receiving counselling. He asked the press to show his client "the type of sensitivity he needs to deal with his personal issues, which he is doing in the best interests of everyone."
The target of the alleged harassment was City TV journalist Cynthia Mulligan. Mulligan, a Gemini-nominated local news reporter, is travelling on assignment overseas and could not be reached for comment. In 2010 she spoke prominently on television and in a widely read blog, "Kicking Cancer," about her battle with breast cancer.
Read More HERE