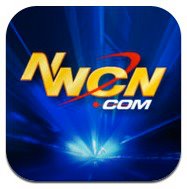 KING earlier this year conducted a round of buyouts that saw a number of veteran members of the news staff, including anchors Dennis Bounds and Jean Enersen, leave the station.

by Matt Day
Seattle Times technology reporter

October 28, 2016
Northwest Cable News, the channel that built an always-on, CNN-like news outlet for the Pacific Northwest, is set to go off the air early next year.
The channel's last day will be Jan. 6, said Jim Rose, general manager of Seattle's KING Broadcasting, NWCN's parent.
About 20 jobs at NWCN will be eliminated, including producers, editors and on-air roles, Rose said. He said he anticipated finding new roles within the company for about half of those employees.
KING is the physical home for NWCN and is one of the stations that contributes to the 24-hour channel. The planned shutdown was reported earlier by FTVLive, a website that tracks TV news.
Read More HERE