ON THIS DAY in 1886,
actor Leo G. Carroll


(Topper, The Man From UNCLE) was born in Weedon England. He died Oct 16, 1972 at age 85.
On this day in 1906, American inventor Lee de Forest patented the "Audion," a 3-diode amplification valve (tube) which proved a pioneering development in radio & broadcasting.
On this day in 1909, character actor Whit Bissell was born in New York City. 

He was a busy supporting actor in episodic TV over 33 years, with running roles in Bachelor Father in the mid-50's & Time Tunnel in the mid-60's.  Bissell died at 86 March 5 1996 from Parkinson's.
On this day in 1912,
country comedienne Minnie Pearl was born (Sarah Ophelia Colley) in smalltown Tennessee.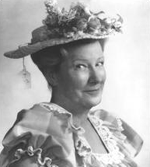 She invented the Minnie Pearl character while touring with an Atlanta theatre group, and made her first radio appearance on Grand Ole Opry in 1940.  A Country Music Association Hall-of-Famer, Minnie died from a stroke March 4 1996 at age 83.
Also this day in 1912, the man who gave us
"Our Miss Brooks"


on CBS Radio in 1948, writer/director Al Lewis was born.  He also directed 102 'Brooks' episodes on TV. He died Feb. 3 2002 at age 89, from congestive heart failure.
On this day in 1914, radio & TV host John Reed King was born in Wilmington Delaware.  He was an announcer & game show host (Double or Nothing) in bigtime radio, then transitioned to TV as host of game shows Why?, Where Was I?, Chance of a Lifetime, and Give & Take.  He died at age 64 from a heart attack July 8, 1979.
Also this day in 1914, 
 football coach & radio/TV sportscaster Annis Stukus was born.  Player, coach, then executive in both the CFL & WHA, Stuke had on-air stints with CFTO Toronto & CFUN Vancouver.   He died May 20 2006 at age 91.
On this day in 1918, Canadian trumpeter-songwriter Bobby Gimby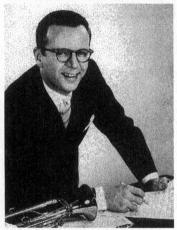 was born in Cabri, Saskatchewan. He is best remembered for his years with CBC Radio's daytime instituion The Happy Gang, and for writing the 1967 bilingual Canadian centennial theme, CA-NA-DA.  Less well known are his early years in Vancouver with the Kitsilano Boys Band, as a member of Mart Kenney's Wetern Gentlemen, and as a regular on CBC-TV's popular post-hockey 'Juliette' show.  He died June 20 1998 at age 79.
On this day in 1924,
famous short person/comedian Billy Barty


was born in Milsboro Pennsylvania. One of the 20th Century's most famous faces of dwarfism, he began making movies as a baby in 1925, and added TV from 1951-2001..a 75 year span.  He was a regular on TV's Spike Jones Show & Peter Gunn.  Barty died of heart failure December 23, 2000 at age 76.
On this day in 1928, actor Tony Franciosa was born (Anthony Papaleo) in New York City. 

After his movie career began to fade in the 1960's, he was the star of 4 TV series: Valentine's Day, The Name of the Game, Matt Helm, and Finder of Lost Loves. He died of a stroke Jan 19, 2006 at age 75.
On this day in 1928, actress Jeanne Cooper was born in Taft California.  She played Katherine Chancellor on The Young & the Restless for almost 40 years!  She was also the mother of actor Corbin Benson.  She succumbed to an infection (COPD) May 8th, 2013 at age 84.


On this day in 1935, Canadian champion curler & commentator Don Duguid was born. (pictured right with Don Chevrier.)
On this day in 1937, radio's Stella Dallas made her debut on WEAF radio New York. The 15-minute soap opera would be fed to the NBC Red network the following June, and remained there through 1955.   Stella was played by Anne Elstner (pictured, left) for the entire run.


Vivian Smolen (right) played Stella's daughter, Laurel.
On this day in 1943, Benny Carter and his orchestra recorded "Poinciana," their best selling single, for Capitol records. The real title, incidentally, is "Poinciana (Song of the Tree)."
On this day in 1950, radio station CJON signed on for the first time at 930 KHz in St. John's, Newfoundland.

On this day in 1954, Edmonton got its own local televison as Alberta's second station CFRN-TVsigned on to Channel 3 at 3:00 p.m.
On this day in 1957, one night after appearing at  Vancouver's Georgia Auditorium, Alan Freed's "The Biggest Show Of Stars For 1957" played the first of two nights at Seattle's Orpheum Theatre. Among the rock-n-rollers performing were Fats Domino, Buddy Holly and the Crickets, Chuck Berry, the Everly Brothers, Paul Anka, Frankie Lymon, Eddie Cochran, Clyde McPhatter, LaVern Baker, and the Drifters.
On this day in 1958, future pop superstar Cliff Richard made his radio debut on the BBC's 'Saturday Club.'
On this day in 1959, Chicago-based announcer & host Bob Murphy (below, right) died at age 42.
He was best known nationally for his announcing & substitute hosting on Don McNeill's Breakfast Club on ABC & CBC Radio.

On this day in 1960, future Rolling Stone band-mates Mick Jagger and Keith Richardsaccidentally met on a train. They had known each other previously from school. Richards noticed the R&B record albums under Jagger's arm, and before long the two formed their first music group, Little Boy Blue and the Blue Boys.
On this day in 1961, Peter Jensen, the Danish-born co-inventor of the loud speaker, died at 75.  His innovation allowed radio listeners to abandon their earphones.
On this day in 1962, The Beatles gave their first-ever radio interview on a closed-circuit station serving two hospitals near Liverpool. Listeners report that Paul made the seldom-heard admission, "John is, in fact, the leader of the group."

Also in 1962, 17-year-old cast member Paul Petersen sang his sentimental hit single (#6) "My Dad" to Carl Betz who played his father, on the ABC-TV sitcom "The Donna Reed Show."
On this day in 1963, radio station CFBV Smithers signed on to 1230 KHz with 1000 watts day and 250 watts at night.
Also in 1963, The Beatles kicked off their first tour of Sweden by playing two shows at Nya Aulan, Sundstavagen, Karlstad, Sweden. The local paper's reviewer was not impressed; he said the Fab Four  should be "grateful to their screaming fans for drowning out their terrible performance."
Also in 1963, 19-year-old Brenda Lee recorded "As Usual" for Decca Records, just one of her 37 charted singles in the 1960's.
Still in 1963, the British music industry declared that "She Loves You" by The Beatles was the most broadcast song of the year.
On this day in 1964, the Beatles dominated the British music industry awards, winning five. The songs "She Loves You" and "I Want To Hold Your Hand" placed one and two in the best-selling record category.

Also this day in 1964, "And now, rrrrright here on OUR stage…." Ed Sullivan introduced The Rolling Stones to North American audiences on his Sunday night show on CBS-TV. So many people complained that Sullivan said he'd never invite them back, but they in fact made five more appearances beginning the following year.
On this day in 1968, Led Zeppelin played a gig at Surrey University, England. Although there are unconfirmed reports of earlier shows, this appears to be the band's first gig with their new name after initially performing as The New Yardbirds.
On this day in 1969, the Winnipeg rock group The Guess Who (below) was awarded a Gold Record for their hit single, 'Laughing'.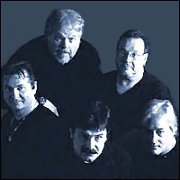 The same day in 1969, Blood, Sweat & Tears, led by Toronto rocker David-Clayton Thomas, saw their single 'And When I Die' enter the Billboard Top 40 chart.
On this day in 1970, CBS-TV's Ed Sullivan Show featured hit music by Australia's The New Seekers, Brazil's Astrud Gilberto, and India's Ravi Shankar.
On this day in 1971, just four days before the death of guitarist Duane Allman, "The Allman Brothers Band Live at the Fillmore East" album was certified gold.

On this day in 1973, guest star Rick Nelson played a former teen rocker-turned-murdering-pimp on ABC-TV's "The Streets Of San Francisco."
On this day in 1974, the No. 1 Billboard Pop Hit was "Then Came You" by Dionne Warwick & the Spinners. The song was the first No. 1 single for both.
Also in 1974, Paul McCartney's band Wings released the single "Junior's Farm," which had been recorded in Nashville while Paul and the band were housed at the farm of Curly Putman Jr.
On this day in 1980, 
 Barbra Streisand's Woman in Love, from the number one album, Guilty, was the number one song in the U.S. Both the album and the single were #1 for three weeks.
On this day in 1982, Bob Newhart returned to TV in another sitcom, with the debut of "Newhart" on CBS.  This one, in which he & his wife (Mary Frann) operated a little inn in Vermont, lasted eight seasons.
On this day in 1983, the No. 1 Billboard Pop Hit was "Islands in the Stream"by  Kenny Rogers & Dolly Parton. The song won an American Music Award for best country single and was named vocal duet of the year and single record of the year by the Academy of Country Music.
On this day in 1984, John Cougar Mellencamp reached the two-million-dollar sales mark with his album, Uh-Huh. Also, country group Alabama went to the three-million-dollar mark with two albums this day: Feels So Right and Mountain Music.
On this day in 1985, one of early radio's singing stars Morton Downey 
 died at age 83.
On this day in 1986, actor Forrest Tucker (O'Rourke-F Troop, Dusty Trail, Crunch & Des), died at age 67, a victim of lung cancer.
Also this day in 1986, for the first time in the history of the Billboard Hot 100 singles, the top three spots were in the grip of solo girl singers: Cyndi Lauper's "True Colors" was #1, Tina Turner's "Typical Male" was #2, and Janet Jackson was third with "When I Think Of You."
Still in 1986, the New Jersey-based rock band Bon Jovi rose to number one in the U.S. with their Slippery When Wet album.


It was the number one album for eight weeks.
On this day in 1987, radio correspondent Cecil Brown (CBS), one of Ed Murrow's "boys" who reported from the Pacific front during WWII, died at age 80.
On this day in 1988,  ABC News reported on potbellied pygmy porkers' popularity as pets(LOL!)
On this day in 1990, the 200th episode of "Cheers" aired on NBC-TV.
On this day in 1991, rock promoter Bill Graham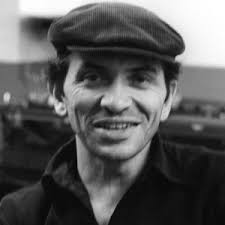 died in a helicopter crash after a Huey Lewis concert in Concord, Calif. He was 60. Among the events produced by Graham were the Live Aid concert, Amnesty International tour and US Festival. At times he managed the careers of the Grateful Dead, Van Morrison and Santana.
Also in 1991, Margo Sylvia, lead singer with the Tune Weavers (Happy Happy Birthday Baby), suffered a fatal heart attack at age 55.
On this day in 1992, singer-songwriter Roger Miller died in Los Angeles, a victim of lung & throat cancer at age 56. The 11-Grammy Award winner had a string of hits in the 60's, including "England Swings," "Dang Me," "Husbands & Wives" and "King of the Road."
On this day in 1993, actor Vincent Price succumbed to lung cancer at age 82. He starred as The Saint on radio, and on TV in the 1980's he hosted the series Mystery on PBS.  He was a favorite guest on variety shows because of his good humour.
Also in 1993, during a US tour Tears For Fears appeared at The Aladdin Theatre, Las Vegas, with support band Radiohead.
On this day in 1994,
  character actress Mildred Natwick succumbed to cancer at age 89.  She won an Emmy for her work in TV's The Snoop Sisters with Helen Hayes.  She also was Aunt March in the series Little Women.
On this day in 1995, actress Viveca Lindfors died due to severe rheumatoid arthritis at age 74.  With most of her efforts on the stage & big screen she had limited guest roles on TV's Law & Order, China Beach, Dynasty, etc, plus a recurring role in the family series Life Goes On, for which she won an Emmy.
Also this day in 1995, Alanis Morissette's album 'Jagged Little Pill' was certified Multi Platinum 3.00.

Still in 1995, British singer Cliff Richard received a knighthood from Queen Elizabeth II. Sir Cliff was reputed to be a favorite of the 95-year-old Queen Mother.
On this day in 1997, after falling over on stage while reaching for a guitar pick, Johnny Cashrevealed for the first time during a gig in Michigan that he was suffering from Parkinson's disease.
On this day in 1998, for the very first time all of the top five songs of the week were new entries: 1) Cher, Believe; 2) George Michael, Outside; 3) U2, Sweetest Thing; 4) Culture Club, I Just Wanna Be Loved; 5) Alanis Morissette, Thank U.
On this day in 2001, 13 lawyers were still involved in claims to Jerry Garcia's $10 million estate six years after his death. Former wives & girlfriends of the Grateful Dead leader continued to squabble over his estate and the annual record royalties of some $4.6 million.
On this day in 2002, British actor Richard Harris,


who had a huge radio hit with his 1968 recording of Jim Webb's classic MacArthur Park, died of Hodgkin's Disease at age 72.
Also in 2002, in Bloomfield Michigan an $800,000 house owned by Aretha Franklin was destroyed in an arson fire. The soul singer had not lived there in the past two years.
On this day in 2003, Johnny Cash's step-daughter, Rosey Nix Adams and her fiddle player Jimmy Campbell were found dead on their tour bus in Clarksville, Tennessee from Carbon monoxide poisoning. Heaters that had been left on were blamed for the accident.
On this day in 2004, BBC presenter John Peel died in Cuzco, Peru of a heart attack, aged 65. He was the Beeb's longest-serving radio DJ and the first 'presenter' to introduce The Ramones, Roxy Music, Rod Stewart, the Sex Pistols, T. Rex and others to the UK masses.

Also in 2004, Ozzy Osbourne and his wife/manager, Sharon hosted an MTV reality series, Battle for Ozzfest. Eight up-and-coming bands competed for a chance to perform at next year`s Ozzfest. It was Survivor on a Rock N' Roll scale.
On this day in 2007, Aerosmith frontman Steven Tyler, Kid Rock and Lynyrd Skynyrd taped a tribute to Country legend Hank Williams Jr. on a CMT Giants special from L.A. The show was broadcast the following month.
On this day in 2008, Neil Young's annual two-day Bridge School Benefit concert in Mountain View, CA, featured Death Cab For Cutie (who opened on Young's tour) and Smashing Pumpkins. The Bridge School is a nonprofit organization that helps children with severe speech and physical impairments.

On this day in 2009, as part of U2's 360° Tour, the group broadcast their concert at Pasadena's Rose Bowl stadium on YouTube. More than 100,000 attended the sold out concert (a record for the venue) with an estimated 2.5 million viewing the webcast.
On this day in 2011, the UK band Coldplay released their fifth album, "Mylo Xyloto," which had been two years in the making. The set included the singles "Every Teardrop Is A Waterfall" and "Paradise."
On this day in 2012, trainer and HBO boxing commentator Emanuel Steward died at age 68, following surgery for the stomach disorder diverticulitis.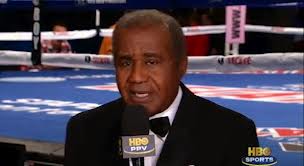 Also in 2012, the Rolling Stones played their first show in five years at a club in Paris. The 12 song warm-up for planned concerts at larger venues opened with "Route 66" and closed with "Brown Sugar."
On this day in 2013, actress Marcia Wallace, who was the voice of 4th grade teacher Edna Krabappel on The Simpsons,  and earlier played Carol Kester, the lovelorn, wisecracking secretary on The Bob Newhart Show, lost her 28 year battle with breast cancer.  She was aged 70.
On this day in 2014, Jack Bruce, the UK singer and bassist for the Rock and Roll Hall of Fame band Cream, lost his battle with liver disease at age 71.
 
Today's Birthdays:
Actor (Wm.) Biff McGuire (All My Children, Search for Tomorrow, much 'live' 1950's TV drama) is 90.
Singer/actress Barbara Cook is 89.
Writer/composer Alexander "Sascha" Burland (What's My Line theme, No Matter What Shape Your Stomach's In) is 89.
Actress Marion Ross (Happy Days, Drew Carey Show) is 88.
Country singer Jeanne Black is 79.
Singer Helen Reddy is 75.
Rock singer Jon Anderson (Yes) is 72.
Singer Taffy Danoff (Starland Vocal Band) is 72.
Commentator/political consultant James Carville is 72.
Rock musician Glen Tipton (Judas Priest) is 69.
Actor Brian Kerwin (Nip/Tuck, Beggars & Choosers, Roseanne) is 67.
Actor Mark L. Taylor (Saving Grace, Melrose Place, The Mask, House Calls) is 66.
Former Headline News anchor Chuck Roberts is 66.
Actress Shelley Smith (For Love & Honor, The Associates) is 64.
Actor Mark L. Taylor (Boston Legal, House Calls) is 62.
Actress Glynis Barber (EastEnders) is 61.
Rock musician Matthias Jabs is 60.
Spokane-born actress Laura Malone (Another World) is 60.
Actress Nancy Cartwright (The Simpsons) is 59.
Country singer Mark Miller (Sawyer Brown) is 58.
Red Hot Chili Peppers drummer Chad Smith is 55.
Actress Darlene Vogel (Pacific Blue) is 54.
Rock musician Chad Smith (Red Hot Chili Peppers) is 54.
Actress Tracy Nelson (Melrose Place, Father Dowling Mysteries) is 53.
Actress Melinda McGraw (Men of a Certain Age, The Commish) is 53.
Actor Michael Boatman (The Good Wife, Instant Mom, Anger Management, Spin City, China Beach) is 52.
Voice actor Kevin Michael Richardson (The Cleveland Show, The Batman, Family Guy) is 52.
Singer/actor Speech (Arrested Development) is 48.
Toronto-born comedienne/actress Samantha Bee (Full Frontal, The Daily Show) is 47.
Actress/voicist Nika Futterman (Star Wars: The Clone Wars, NFL Rush Zone, Handy Manny) is 47.
Writer/producer/actor Adam Goldberg (The Goldbergs, Breaking In, Head Cases, Joey) is 46.
Ontario-born rock musician Ed Robertson of the Barenaked Ladies is 46.
Country singer Chely Wright is 46.
Actor Craig Robinson (The Office, Mr. Robot. Mr. Robinson, The Cleveland Show, Lucky) is 45.
Actress Leslie Grossman (What I Like About You) is 45.
Violinist Midori is 45.
PEI-born actor Jonathan Torrens (Trailer Park Boys) is 44.
Actress Persia White (Girlfriends) is 44.
Actor Michael Weston (Houdini & Doyle, House MD) is 43.
Actor Zachary Knighton (Happy Endings, FlashForward) is 38.
Actress Sarah Thompson (Angel, 7th Heaven) is 37.
Actress Samantha Esteban (Saved by the Bell: The New Class) is 37.
Eastern Washington-born actress Mariana Klaveno (True Blood, Devious Maids) is 37.
Actor Mehcad Brooks (Desperate Housewives) is 36.
Actor Ben Gould (Saved by the Bell: New Class) is 36.
Actor Josh Henderson (Dallas) is 35.
Singer/actress Katy Perry is 32.
Singer Ciara is 31.
Toronto-born actress Chloe Rose (Degrassi: The Next Generation, Teenagers) is 22. 
Vancouver-born actress Conchita Campbell (The 4400) is 21.
Actress  Johnny Sequoyah (Believe) is 14.
Actor Armani Jackson (Grey's Anatomy) is 13.
Chart Toppers:
1944
I'll Walk Alone – Dinah Shore
Is You is or is You Ain't – Bing Crosby & The Andrews Sisters
It Had to Be You – Helen Forrest & Dick Haymes
Smoke on the Water – Red Foley
1953
Vaya Con Dios – Les Paul & Mary Ford
You, You, You – The Ames Brothers
Crying in the Chapel – June Valli
I Forgot More Than You'll Ever Know – The Davis Sisters
1962
Monster Mash – Bobby "Boris" Picket
Do You Love Me – The Contours
He's a Rebel – The Crystals
Mama Sang a Song – Bill Anderson
1971
Maggie May /Reason to Believe – Rod Stewart
Yo-Yo – The Osmonds
Do You Know What I Mean – Lee Michaels
How Can I Unlove You – Lynn Anderson
1980
Woman in Love – Barbra Streisand
He's So Shy – Pointer Sisters
Real Love – The Doobie Brothers
I Believe in You – Don Williams
1989
Miss You Much – Janet Jackson
Love Song – The Cure
Sowing the Seeds of Love – Tears For Fears
Living Proof – Ricky Van Shelton
1998
One Week – Barenaked Ladies
The First Night – Monica
This Kiss – Faith Hill
Where the Green Grass Grows – Tim McGraw
2007
Stronger – Kanye West
Rockstar – Nickelback
Apologize – Timbaland featuring OneRepublic
Love Me If You Can – Toby Keith